Mountain Heritage Trust - Help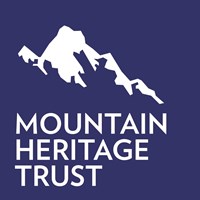 Press release:
'The climbing community is probably aware that following a drop in the BMC's income due to the Covid-19 pandemic, their grant to their charity, Mountain Heritage Trust, has been withdrawn until further notice and until such time as the BMC's own financial position has been secured.
‍To give the Mountain Heritage Trust the best possible chance of long-term survival, the Board of Trustees have been forced to furlough the Trust's only permanent staff member for at least six weeks, with effect from Friday 8th May. We are sure that you appreciate this was not an easy decision but sadly unless we can raise the necessary funding the future of the Trust is now in serious jeopardy.
We will issue an update on when operations are likely to resume as soon as possible. If you need to speak to us urgently please email trustees@mountain-heritage.org and a member of the Board will get back to you as soon as possible.
‍If you would like to support the Mountain Heritage Trust financially, our Just Giving page accepts one-off and regular donations. Thank you for your support.
Every little can help us so please. If you can please click on the link below and help preserve British Mountaineering heritage for the benefit of all those who come after us.' Click
here
to help.