Monks Life (Font 8b+) for Dan Turner for Xmas
Thursday 24th December 2015
Dec 24th; 2015
In late breaking news Dan Turner has topped a great year on the blocs with an ascent of Monks Life (Font 8b+).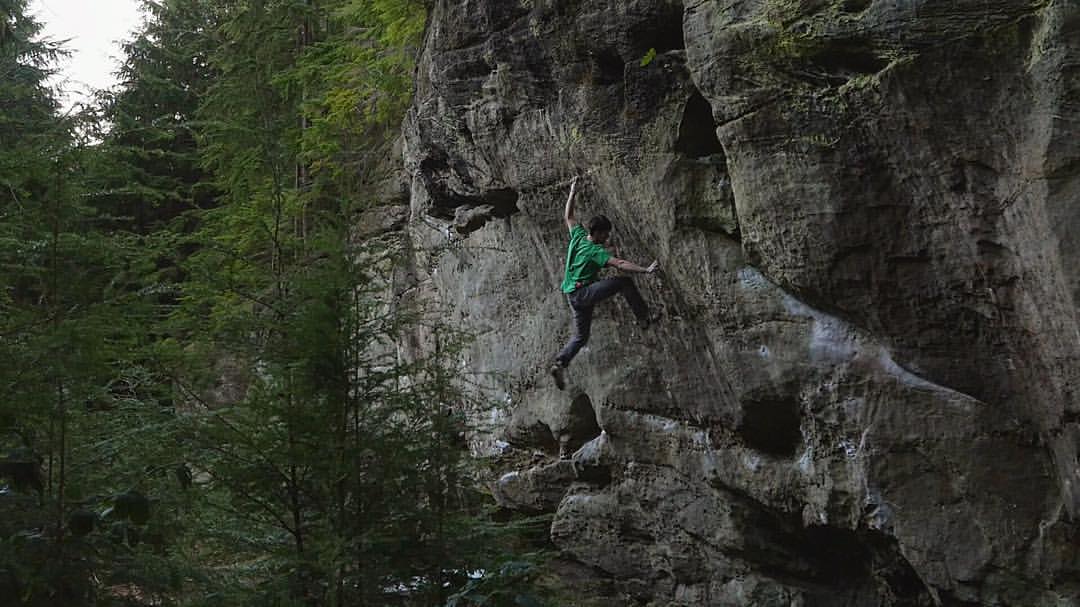 Dan Turner on Monks Life.
As we reported earlier in the autumn, Malc Smith's Monks Life at Kyloe-in-the-Woods saw what we believe to be the 7th ascent at the hands of William Bosi. That being the case, Dan's ascent is the 8th ascent.