Molly and Mecca
Wednesday 8th November 2017
Nov 8th; 2017
Molly Thompson-Smith added Mecca (F8b+) to her CV before dashing home to pack ready to jet off for the final 2017 World Cup Lead event.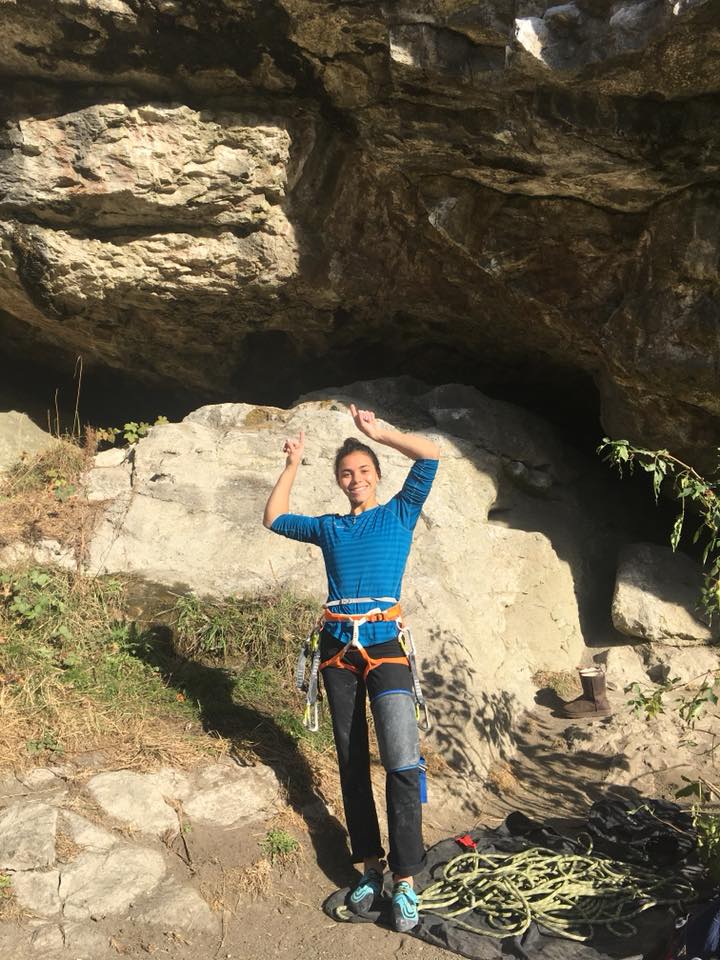 Molly Thompson-Smith standing under Mecca after her speedy repeat of the well-known Peak test-piece. Photo Billy Ridal
Under cloudless skies, the Tor was in pretty good shape today. Molly however was absolutely on fire. Having done Tsunami (Font 8a) at Rubicon a couple of weeks ago, Molly turned her attention to the Tor. A seemingly effortless and double-fast ascent of Ben's Roof (Font 7c/+ depending upon the finish) was quickly lapped up. However, her ascent of Mecca today was frankly, something else, not least because it was only Molly's third day on the route.
Molly's ascent of Mecca comes as she leaves for Kranj for this weekend's final show-down in the final World Cup Lead event of 2017. Molly is currently in eighth position overall.
Stay tuned for more info when Molly can get on-line again…