Kingsnorth repeats Progress (F8c+) at Kilnsey
Ted Kingsnorth has completed his long term project this week demonstrating once again tenacity is an integral part of limit climbing.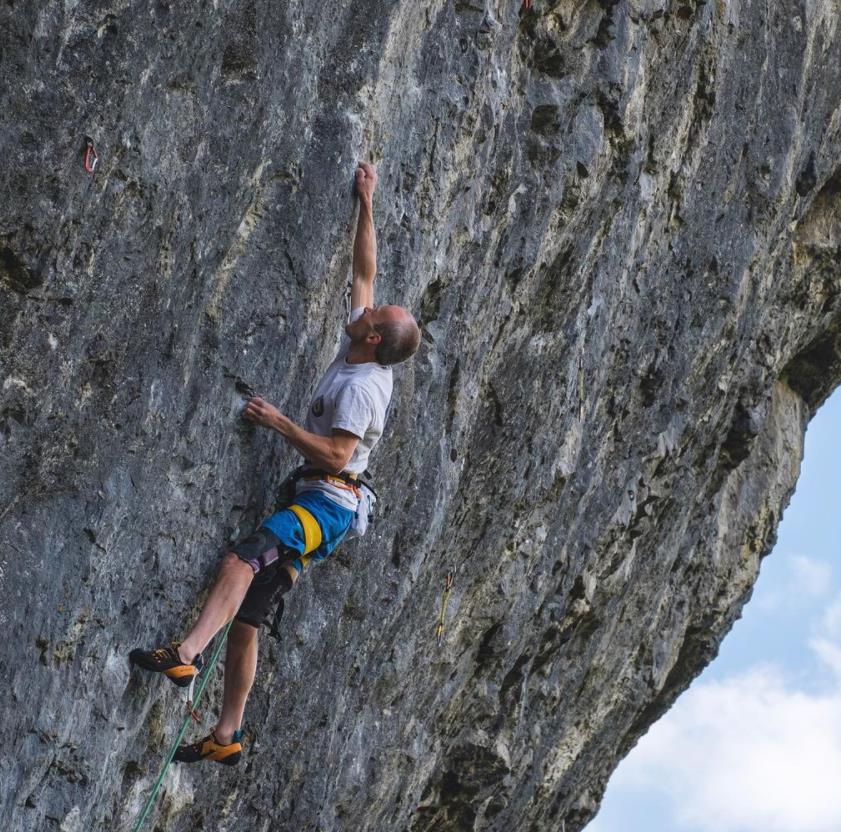 Up in Yorkshire, Ted Kingsnorth also completed a long term project when he redpointed Progress (F8c+) at Kilnsey earlier this week. Ted is no stranger to the hard-won battles on projecting hard routes at your limit having spent several years pursuing Just Do It (F8c+) at Smith Rock, USA. Click through for that report.
Writing up his ascent of progress Ted describes his mission on the much-prized testpiece climbed by Jerry Moffatt back in 1995:
"Really psyched to climb this classic Jerry Moffatt route on North Buttress today. Thanks for the catch @ederlomba and encouragement and psyche from all at the crag. It's been a long journey on this one since I first tried it in 2017 but worth the wait! It's defo an asset being patient at this crag as you can get close then get shut down the next day due to seepage coming through and that easterly breeze needed for prime conditions is a rare beast. I nearly didn't set off on my redpoint today as it was pretty warm and was considering binning it and coming back on a cooler day but glad I did.
Important to mention I used a kneebar recently found by @ederlomba at the 6th bolt which allows a shake in each arm which defo helps but it's not amazing, not hands-off for me at least! Plus you need to climb the meat of the hard climbing to get there. I still think the route holds its grade despite this."
Progress was originally graded F8c after Moffatt's ascent but it's lost holds since then and is now considered harder.