Kendal Mountain Film Award Winners
Tuesday 23rd November 2021
The winners of the 2021 Danner and Rab Kendal Mountain Film Festival Awards were last night revealed before a live audience who, following last year's online-only event (due to the pandemic), returned in person in their thousands to the Lake District town of Kendal for the 41st edition of the UK's largest annual gathering of the outdoor community.
The international film competition, described as the 'Oscars' of mountain film, aims to show the very best in outdoor film, across a broad spectrum of twelve categories, including prizes for genre and creative excellence. A jury of five experts judges including chair British journalist Keme Nzerem, Head of Screenwriting at the London Film School, Jonathan Hourigan, XC Mountain bike racer and filmmaker Lee Craigie, Chamonix Film Festival founder Christophe Raylat and Documentary filmmaker Katie Moore selected the winners from 418 entries.
For decades, the team behind Kendal Mountain Festival have been finding the best adventure films and stories from around the globe and sharing these at the annual festival. During the pandemic, the festival took this content online and due to popular demand have this year launched a brand new streaming platform, Kendal Mountain Player. With over 100 hours of content including Festival catch-up, annual subscribers can access the 2021 Festival 24 hours after the live event.
Commenting on the selected winners, Jury Chair, Keme Nzerem said: "After a year and a half of our horizons being so shrunk by the pandemic - at last we are back watching films in person and this years' stories ask profound questions about not only what being outdoors does for our souls but equally who owns and "belongs" in outdoor sport and adventure and what the outdoors community can do to make our sports and pastimes truly inclusive. Movement was the theme of Kendal, and we saw movement being explored in so many ways. Athletic movement, social movements, emotional movement. We were blown away by the quality of the films we watched, and we're really excited to share the winners."
For climbers and mountaineers those of interest are:
Grand Prize: Torn - Director: Max Lowe
On Oct. 5, 1999, legendary climber Alex Lowe was tragically lost in a deadly avalanche on the Himalayan peak, Mount Shishapangma. Miraculously surviving the avalanche was Alex's best friend and climbing partner, the renowned mountaineer Conrad Anker who went on to marry Alex's widow and help raise his three sons.
From filmmaker, photographer and National Geographic Explorer Max Lowe, Torn turns the lens on his own family, as the body of his father, is uncovered 17 years after his death. A profoundly intimate look at the Lowe-Anker family, Max captures their intense personal journey toward understanding Alex as a man, not a myth and the emotionally and physically harrowing trek to Shishapangma, where they will finally put him to rest.
Upon receiving the Grand Prize for his film Torn, filmmaker Max Lowe said: "We are supremely honoured to receive the Grand Prize from Kendal MFF. Our story of living with trauma and grief is one known well in the world of adventure, but one also known across the entire human experience. In Torn, I hope people might find hope and redemption in the process of moving through trauma, and being acknowledged by this award is a gracious spotlight on our family's path in exploring that journey."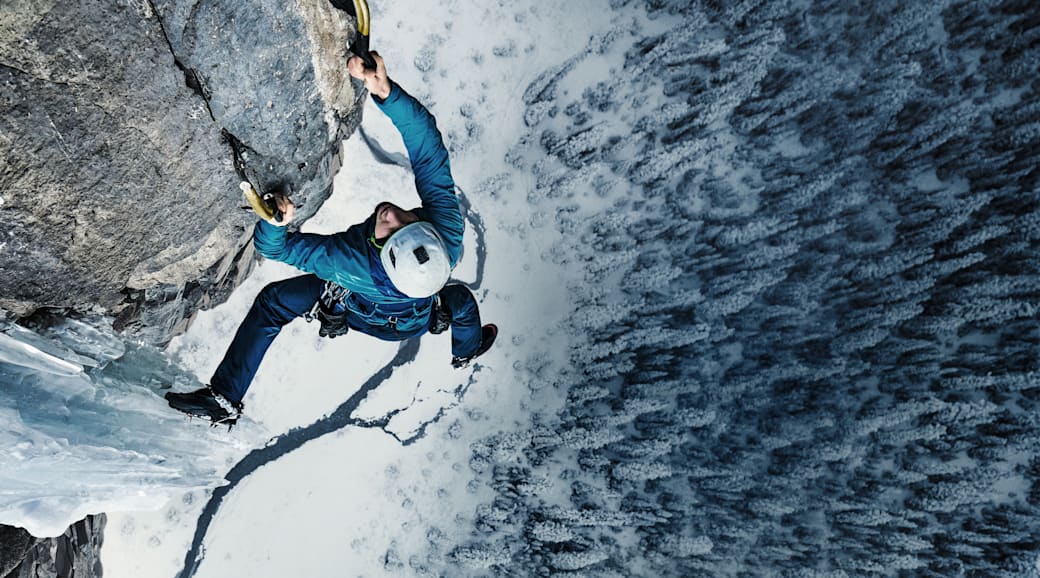 Best Mountain: The Alpinist - Director: Peter Mortimer, Nick Rosen
As the sport of climbing turns from a niche pursuit to mainstream media event, Marc-André Leclerc climbs alone, far from the limelight. On remote alpine faces, the free-spirited 23-year-old makes some of the boldest solo ascents in history. Yet, he draws scant attention. With no cameras, no rope, and no margin for error, Marc-André's approach is the essence of solo adventure. Intrigued by these quiet accomplishments, veteran filmmaker Peter Mortimer (The Dawn Wall) sets out to make a film about Marc-André. But the Canadian soloist is an elusive subject: nomadic and publicity-shy, he doesn't own a phone or car and is reluctant to let the film crew in on his pure vision of climbing. As Peter struggles to keep up, Marc-Andrés climbs grow bigger and more daring. Elite climbers are amazed by his accomplishments, while others worry that he is risking too much. Then, Marc-André embarks on a historic adventure in Patagonia that will redefine what is possible in solo climbing. THE ALPINIST is an intimate documentary of a visionary climber who follows the path of his own passion, despite the heaviest of possible consequences.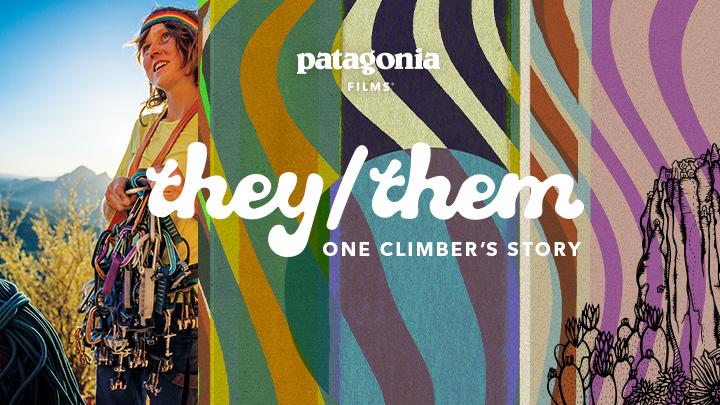 Best Climbing: They/Them - Directors: Blake McCord, Justin Clifton
For Lor Sabourin, climbing is more than a sport; it's a way of exploring identity and building resilience in the face of adversity. They/Them follows Lor, a trans climber, into the sandstone canyons of northern Arizona, on a journey to piece together one of the hardest and most inspiring routes of their life. By embracing the strength in vulnerability, Lor has found the space to thrive and build a climbing community that others like themself can call home.
Changemaker: Soul Deep - Director: Dominic Gill
Soul Deep is a look inside a burgeoning rock climbing movement of inner-city African Americans taking up the sport and making it their own.
Awards were also given to:
Best Adventure and Exploration: AFTER ANTARCTICA - Director: Tasha Van Zandt
After Antarctica follows polar explorer Will Steger's life journey as an eyewitness to the greatest changes in the polar regions of our planet. After a lifetime of landmark expeditions across both poles, no one alive has seen more of the polar world.
Best Creative: Freedom Swimmer - Director: Olivia Martin-McGuire
Freedom Swimmer tells the story of a father's perilous swim from China to Hong Kong during the Cultural Revolution.
Best Short: Totally Alone - Director: Rufus Exton, Steve Bliss
A man discusses the impact of Covid 19 lockdown restrictions on his mental health.
Best Environmental: EVE - Director: Joya Berrow & Lucy Jane
EVE is an intimate story of a 9-year-old girl called Eve, living in one of the oldest off-grid communities in the UK. Following her journey returning to school and becoming a young climate activist. Her story encapsulates the human complexity of navigating the environmental crisis and what moving to live off-grid really means for a UK family.
Best Sport: Stormskater - Director: Guen Murroni
Meet Stormskater – a London based roller-skater who started skating by picking up tips and techniques from other skaters in different spots in the city. Now, she's one of the most well-known skaters in the UK. She gives us insight into the increasingly popular sport and its community, its relevance around appropriation, ownership, authenticity and the fundamental need for space.
Best Community & Culture: The Last English Poacher - Directors: Emma Crome, Peter Emery
Brian Tovey may be the last traditional poacher in England, the closest thing the country might have to an indigenous person living off the land. An antihero of conservation and nature, Brian's outlook is anti-establishment and his way of life is almost off-grid, tucked away in a village on the edge of the English Cotswolds. He roams his surrounding fields and woods illegally hunting for game on private estates belonging to the big land-owners - Earls, Lords, Duchesses and farmers, an almost ethereal existence that clings to the age-old conflict between common and forest Law. 'The Last English Poacher' is an elegy to England's changing rural communities, and our diminishing connection to the land. What can we learn from an outcast? A man who doesn't love the animals he kills for food, but respects them and knows them better than most. This unconventional way of life is slipping away and with it an intimate knowledge and perspective on a wilder way of living.
Judges Special: Horse Tamer - Director Hamid Sardar
In the Darhat valley in northern Mongolia, the horses of nomadic tribes are disappearing. Bandits steal horses from their owners and sell them for a few rubles in Russian slaughterhouses. But Shukhert, a vigilante Darhat horseman, pursues them relentlessly, all the way to the edge of Mongolian taiga, on the border with Siberia. Documenting the lifestyle of the last nomads for over ten years, director and ethnographer Hamid Sardar is this year, invited to follow Shukhert on his eternal journey. Between tribal rivalries, smuggling and gold searching, Hamid wonders what horse-stealing means in Mongolia today.
Want to watch the event?
Kendal Mountain Player is the new media player from Kendal Mountain Festival, bringing the world's best adventure content to audiences anytime and anywhere. Live festival events are filmed and uploaded to the player within 24 hours and festival films are available for 10 days from 18th November. You can find more at www.kendalmountainfestival.com