Katherine Choong redpoints La Ligne Claire
Swiss climber, Katherine Choong is back in the saddle with a redpoint of La Ligne Claire (F8c+) at St-Léger.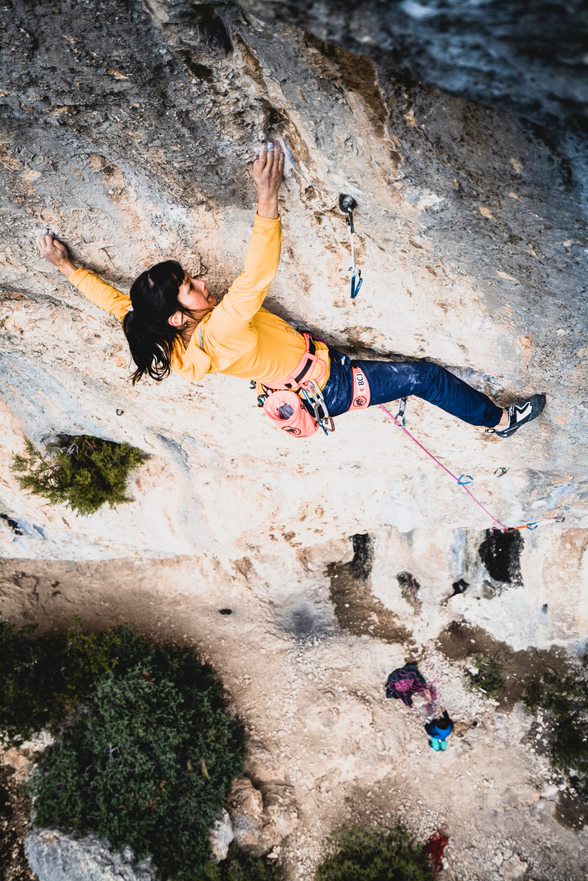 Katherine finished 2020 at something of a low ebb as she explains: "At the end of December 2020, after the European Championships, I felt completely exhausted both physically and mentally. So I was just looking for a route to have fun and get back in shape. But something hard of course."
She was drawn to La Ligne Claire having seen a video of Nolwenn Berthier climbing the route. Fortunately, St-Léger is one of Katherine's favourite crags and it was possible for her to travel there under the covid restrictions.
Katherine reports that despite low expectations it soon started to come together: "My shape and especially the motivation came back slowly with the progress in the route."
Eventually Katherine was able to redpoint the route last Saturday. "It took me quite a while to send the route but I really loved the whole process, feeling my body adapting to the moves that felt impossible at the beginning, regaining confidence and to be back in the fight mode again (even when I fell 3x just a few move before the top ;-) ) Especially thanks to the great people with whom I shared good times there."
Her psyche restored, Katherine is now planning ahead for the year: "I'm very motivated to try other difficult routes, maybe in St-Léger or Mollans and also to try some multi-pitch routes in the Gorges du Verdon and at home in Switzerland."
One of the leading Swiss female climbers, climber interviewed Katherine for the Jan/Feb 2019 issue. In 2018 she became the first Swiss female to redpoint F9a when she redpointed Cabane au Canada at Rawyl that summer.