Julian Lines puts up Magrathea (E9 7a) in Cairngorms
Aug 12th; 2016
Hot news from Scotland is that the tenacious Julian Lines has succeeded on the much anticipated first ascent of Magrathea on Creag an Dubh Loch in the Cairngorms.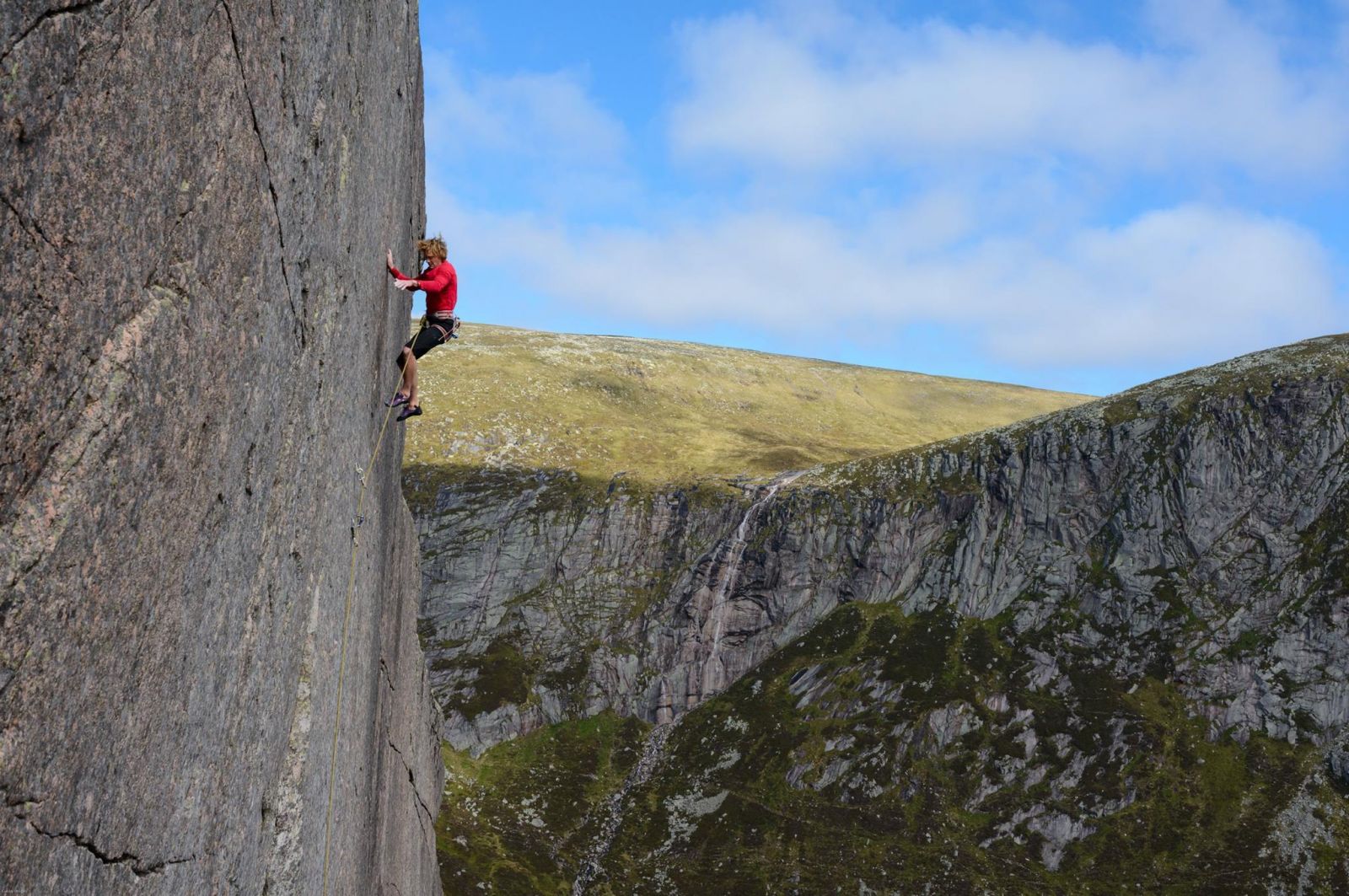 Julian 'Jules' Lines falling off a previous attempt on Magrathea back in 2014. Photo Dave 'Cubby' Cuthbertson.
Arguably one of the greatest mountain crags in the country, Creag an Dubh Loch has a selection of routes that is little short of spectacular. On the far right-hand end of the crag lies False Gully Wall – a smooth wall of granite giving a number of excellent routes up to E6. Slartibartfast (E5 6b) takes a right to left rising line left of centre. The wall to the right is super smooth, marginally protected and highly technical. Jules Lines has been trying this wall for some time - a photo of him on the route appeared as a DPS (double page spread) in the recently published Great Mountain Crags of Scotland. The stunning shot by Cubby brilliantly captures the high mountain scene and the obviously highly marginal climbing. After considerable effort Jules has now finally made the first ascent of Magrathea (E9 7a, 6a, 6a).
Jules Lines's book, Tears of the Dawn, was published in 2013 to critical aclaim.
See more of Cubby excellent photography on his FaceBook page here.