Julia Chanourdie talks about redpointing Supercrackinette
Just before France was going into lock-down Julia Chanourdie redpointed Supercrackinette at St Leger to become the first women to climbing that route and only the third ever women to do F9a+.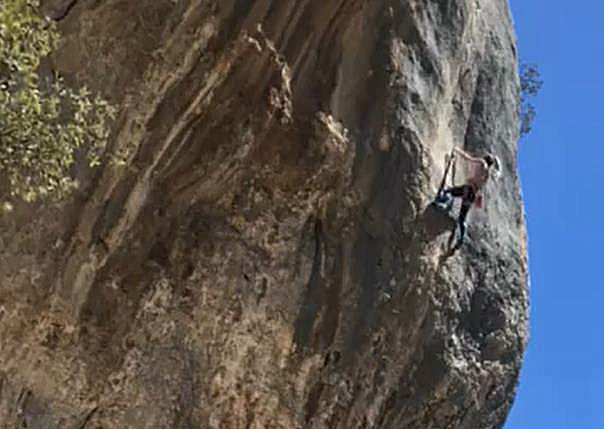 Chanourdie, the French multi-disciplinary star qualified for the Olympics in 2019 in ninth place after the Qualification Event at Toulouse in November 2019. By redpointing Supercrackinette she has become only the third ever women to redpoint at that grade after Margo Hayes and Anak Verhoeven. At the present time only Angy Eiter has climbed F9b when repeated la Planta de Shiva back in 2017.
Supercrackinette came into the news in 2018 when Adam Ondra made his historic flashed ascent – the first time that F9a+ has ever been flashed.
Being interviewed by Fanatic Climbing Chanourdie said that she's always enjoyed climbing outside and that it helps her 'balance': 'I've always been a rather multi-disciplinary climber indeed and I've always needed to keep spending time outdoors. Last year I couldn't even touch any rock at all. I had to dedicate all my time training for world cups, world championships and, last but not least, adapt for the combined Olympic format in order to best prepare for the olympic qualifier in Tournefeuille. So I set outdoor climbing aside for a while to focus on that massive Olympic goal and it worked (awesome!). After that, it was important to me to find this balance again that defines me and that allows me to achieve my craziest challenges both in comps and on real rock.'
Chanourdie has released raw footage of her redpointing Supercrackinette which she did on March 13th. Click here to watch that video.
Click here for the full interview with Chanourdie on Fanatic Climbing scrolling to the bottom of the page for the English version.