Jordan Buys gets second ascents of Final Round and Eyes Wide Shut in Dovedale
Wednesday 26th October 2016
Oct 26th; 2016
Within a two week period Jordan Buys has made important second ascents of new Peak trad routes; Tom Randall's Final Round and Joe Healey's Eyes Wide Shut.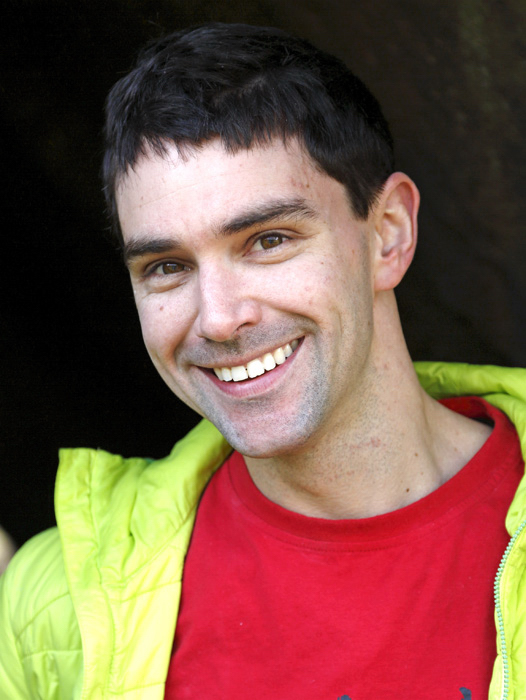 Jordan Buys. Photo David Simmonite
Final Round and Eyes Wide Shut are down the (former) sleepy hollow that is Dovedale and both routes are amongst the hardest on Peak Limestone - arguably better known for its cutting edge sport routes. Both routes were first climbed in the last year or so. Not understandably, Tom Randall and Joe Healey were absolutely delighted with their first ascents and enthused about the quality and difficulty of their respective routes. Tom and Joe were uncertain as to the grade of their respective routes but it was reasonably self-evident that they were amongst the hardest trad routes on Peak Limestone and as such they were both important and welcome additions. Strangely, Peak Limestone only has a handful of hard trad routes with Ron Fawcett's Eye of the Tiger and Ninth Life being two such routes which have seen some attention in recent years.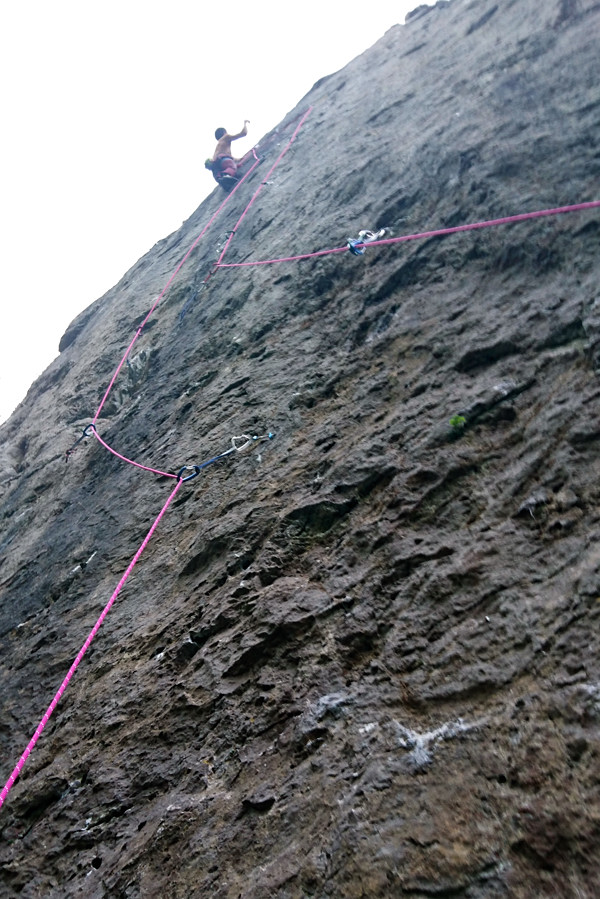 Jordan snapped high on Final Round. Photo Naomi Buys
Jordan has been on a trad mission recently and has been on numerous hard (c.E9's) this year so is arguable in an excellent position to both repeat said routes and to comment on their respectively difficulties. Jordan told CLIMBER that he was "boxed out of my mind" on the finish of Final Round on Illam Rock which he believed was "a toughie" and worth F8b/E9. On a subsequent trip Jordan did Eyes Wide Shut on The Watchblock and despite the rather soggy conditions he found it much more accommodating and believed the gear to be better that originally thought and hence c.E7. Both routes are said to be very good routes and great additions to the Peak's limited trad routes.
Note of interest – Dougie Hall's Nettle Buttress route, General Incompetence, is still thought to be awaiting a second ascent – now 42 years beyond its 'accidental' first ascent!!