Jim Pope and Ajda Remskar wins BUCS Bouldering Comp
Sunday 18th February 2018
Feb 18th; 2018
Climbing students from the various British Universities and Colleges converged on The Climbing Works yesterday for the annual bouldering competition which was won by Jim Pope and Ajda Remskar.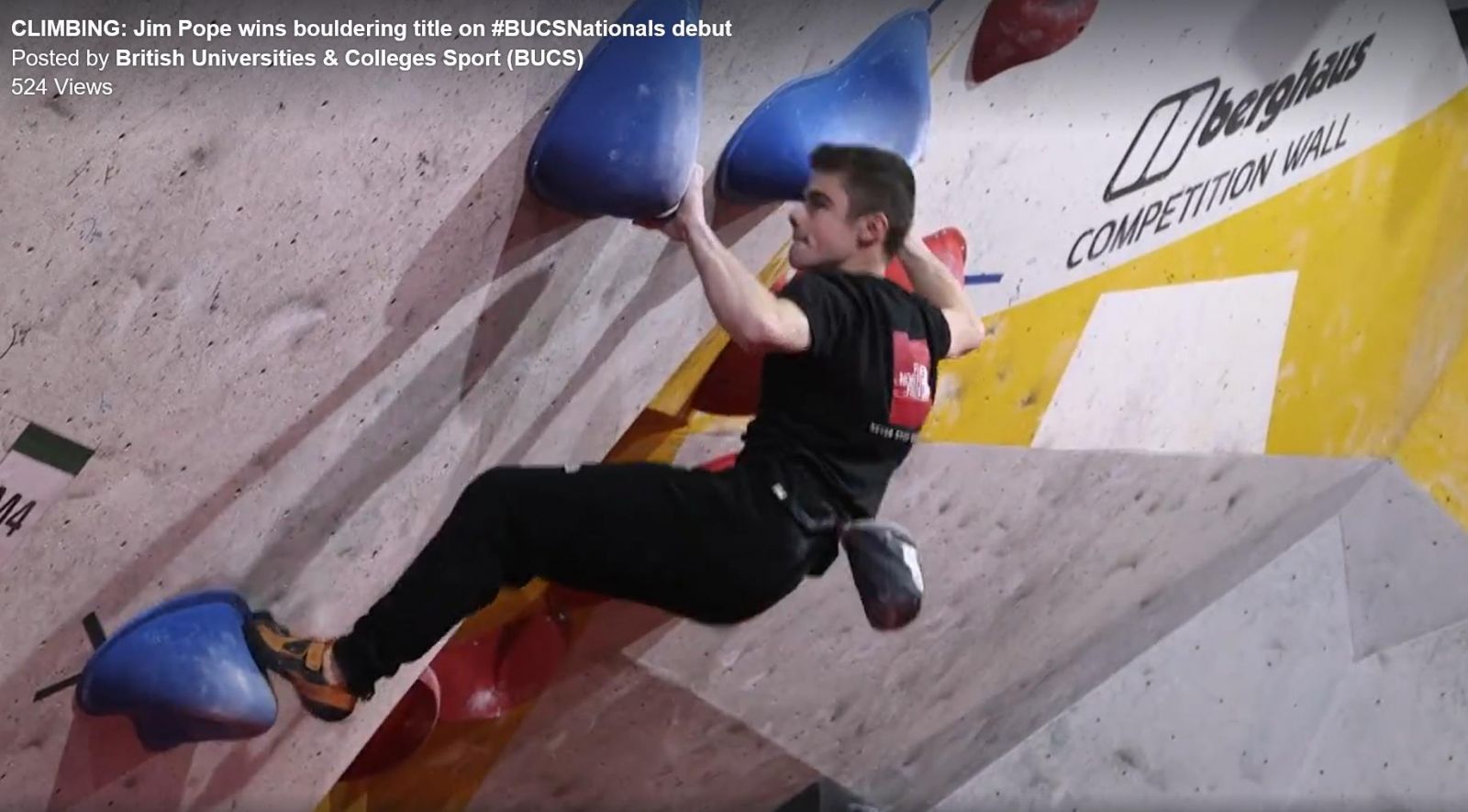 Jim cranking his way to the top of the podium on his debut in the BUCS
Jim, now at student at Sheffield Hallam University, is equally well-known on the climbing scene and at the Climbing Works having recently out-campused Alex Megos to take the BIFF title only a few weeks ago! Ajda Remskar is from Slovenia and studying at Edinburgh. Earlier in the year Jim had an extremely successful til to Spain during which he on-sighted Kala Borroka (F8b+) - click here for our report on that.
Stay in touch with all the action – including the climbing - at the BUCS here on their FB page…
Finally, watch an interview with Jim here…during which he talks about his intentions to compete in the IFSC senior lead comps this year.