Jason Allemann adds new dry-tooling test-piece, Iron Knight (D14+/15-)
Wednesday 23rd December 2015
Dec 23rd; 2015
Jason Allemann has recently pushed the dry-tooling envelope at Eptingen in Switzerland when he added Iron Knight at an eye-watering D14+/15-.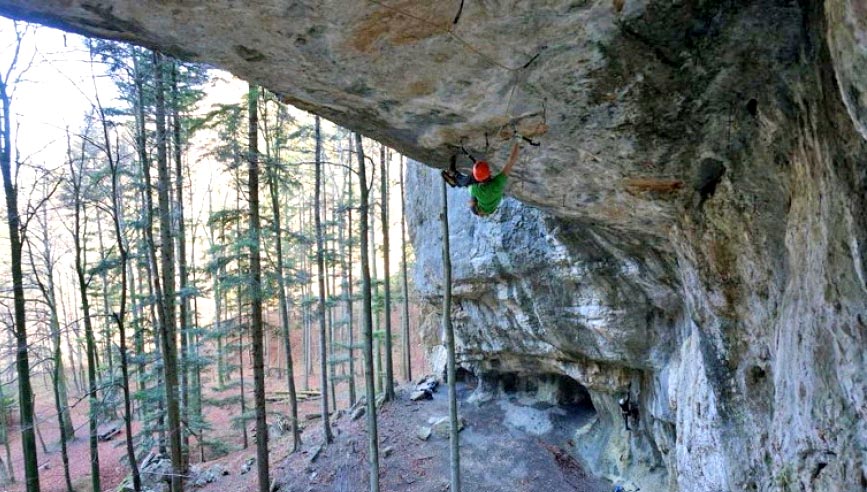 Iron Knight (D14+/15-)
Iron Knight is a combination of three previous routes, Dark Knight (D11+/12-), Spiderman and Iron Man (D14/14+). Eptingen has something of a history for dry-tooling given Robert Jasper added the first European M8+ route there back in 1997.