Janja Garnbret and Alex Megos continue their Spanish rampage
Jan 4th; 2016
As the New Year rolls over and kicks off, Janja Garnbret and Alex Megos continue hoovering up some very impressive ticks on their respective Spanish trips.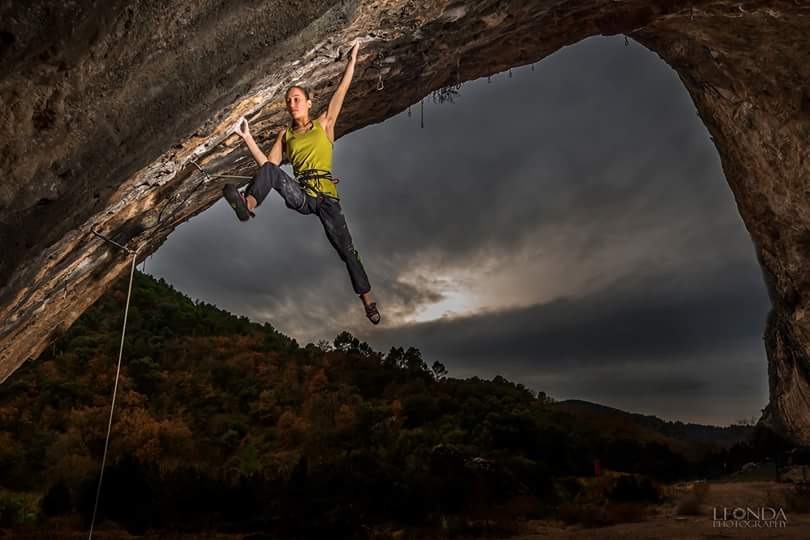 Janja Garnbret havin' it in Sainta Linya. Photo Luka Fonda
Hot on the heels of her first F8c flash, Janja Garnbret has on-sighted a F8b and flashed another F8c. This time, Garnbret polished off La Fabelita with some beta from her Slovenian team mate, Mina Markovic.
Meanwhile, over in Margalef, Alex Megos continues his onslaught on the world's hardest routes. Left over from the very last day of 2015 was his repeat of Chris Sharma's First Round, First Minute F9b. However, kicking off his 2016 campaign, Megos also repeated First Ley F9a+ and then did the first ascent of La Ley Indignata (F9a).