Jan Hojer smokes Mallorca classic
Oct 2nd; 2016
Jan Hojer drops into Mallorca and smokes Two Smoking Barrels then moves onto Es Pontas.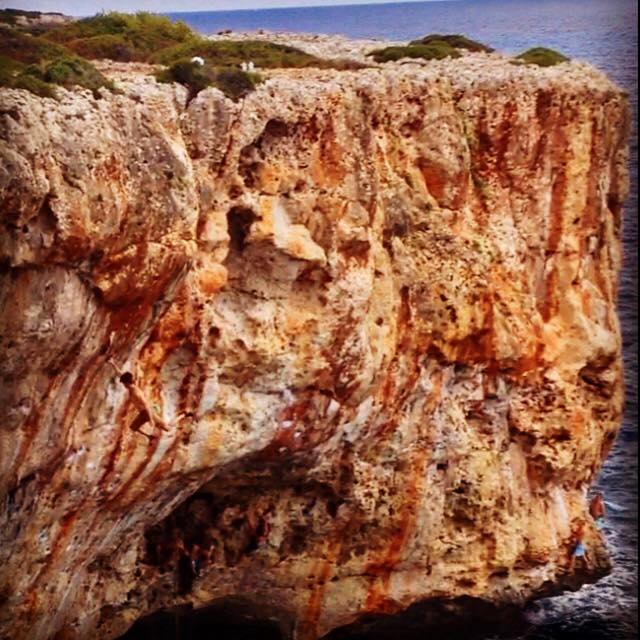 Jan Hojer flashing Two Smoking Barrels (F8a+) on Mallora
A regular on both the bouldering comp circuit and out on the blocs, Jan Hojer has – by his own admission – had something of a disappointing and frustrating year. However, following a successful bouldering trip earlier in the year - during which he did the first ascent of Malva Power (Font 8b+), Hojer dropped into Mallorca to 'visit his parents' who were on holiday there.
Jan Hojer off Es Pontas, Mallora
Hojer wasn't for sitting around though and promptly flashed Klem Lostot's classic DWS from 2001, Two Smoking Barrels. Famously, this features a V10 boulder problem crux at 12m above the sea. However, not content with that Hojer got the big guns out and had a few burns on Chris Sharma's unrepeated Es Pontas. Turns out, Hojer is pretty psyched for Es Pontas as he said on his FB page: "I haven't been this psyched on a rock climb in a while or maybe EVER! I will have to spend many days or weeks to have a chance to succeed... But i definitely want to invest as much time, skin and effort as it takes! This short trip is almost over but i will be back!"
Stay in touch with Jan Hojer via his FB page here