James McHaffie ticks Extreme Rock
Yesterday, James 'Caff' McHaffie, climbed Revelations (F8b) at Raven Tor and in so doing made history becoming the first person to climb all the routes in Extreme Rock.
Compiled by Ken Wilson and Bernard Newman and published in 1987, Extreme Rock became not only the inspiration climbing photo book of the era but the de facto tick-list for climbers doing the hardest routes of the day. Snubbing the 'popular' routes in the south, Wilson and Newman offered up Extreme Rock with a photo of Dave 'Cubby' Cuthbertson on Just a Little Tease in Glen Nevis. Of the myriad of possible jacket illustrations, the shot of Cubby symbolised hard modern climbing set against a traditional, snow-covered, mountainous backdrop.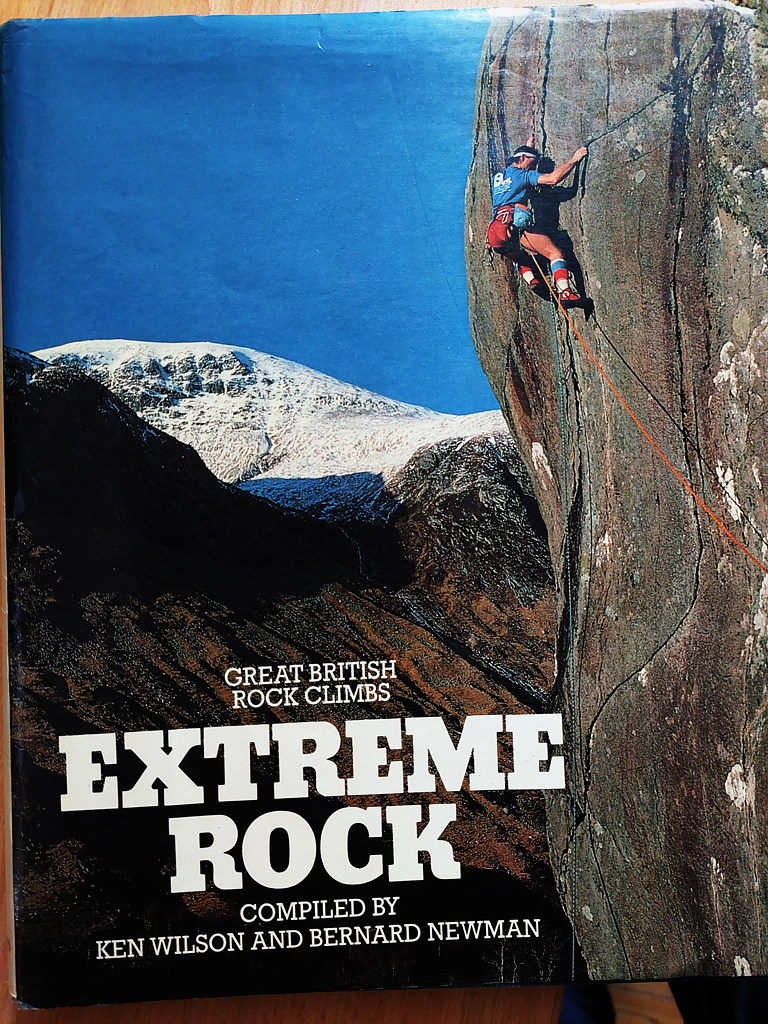 Whilst the image has since become instantly recognisable as the embodiment of Extreme Rock arguably it conveyed a deeper message that Extreme Rock wasn't just a list of good (great) hard routes but an in-depth look into the breadth, depth and variety of the then hardest climbing within Britain.
To climb all the routes therein would require a climber not only with the utmost climbing ability but one with next-level tenancy and dedication; in short, a climber's climber. James 'Caff' McHaffie is that person!
Published three years after Johnny Dawes climbed The Indian Face, one of the then boldest routes in the country, Extreme Rock came into being at a pivotal moment of British climbing. Soon after, sport climbing was born and British climbing adopted yet another facade. The Indian Face must surely represent the greatest impediment to anyone completing all the 180 Extreme Rock routes. Caff, however, dispensed that back in 2013. Ironically, therefore, it was Jerry Moffatt's iconic would-be sport route Revelations that was the final barrier to Caff's 'mission'. Climbed by Moffatt in 1983 you might imagine that a short, easily accessed sport route such as Revelations won't become the final hurdle to the greatest climbing tick-list of all time but that is exactly what happened!
Talking to DMM, one of his main sponsor's, Caff confirms that his dalliance with Extreme Rock began a decade after Extreme Rock was published: "1997 was the year when I did my first Extreme Rock routes, Bitter Oasis in the Lake District and Left Wall in north Wales. Of course back then I had no plan to climb all the routes in that book. I'd only heard about it."
Although Caff ticked The Indian Face in 2013 it was the adjacent – and yet another Jerry Moffatt route - Master's Wall which gave Caff the biggest problem. Caff again: "For me Master's was the hardest and the one I had the most history with. As a 19-year-old in 2000, I tried to onsight it. You think you're invincible when you're that age. It turned into the biggest epic I'd ever had in climbing dangerous routes. I ground to a halt, standing in semi-balance on poor feet with two crimps, facing a ground fall for about two hours. I untied and dropped my ropes so that my belayer, Adam Wilde, could run round to the top and literally drop me a life-line. Two 9mm ropes tied together.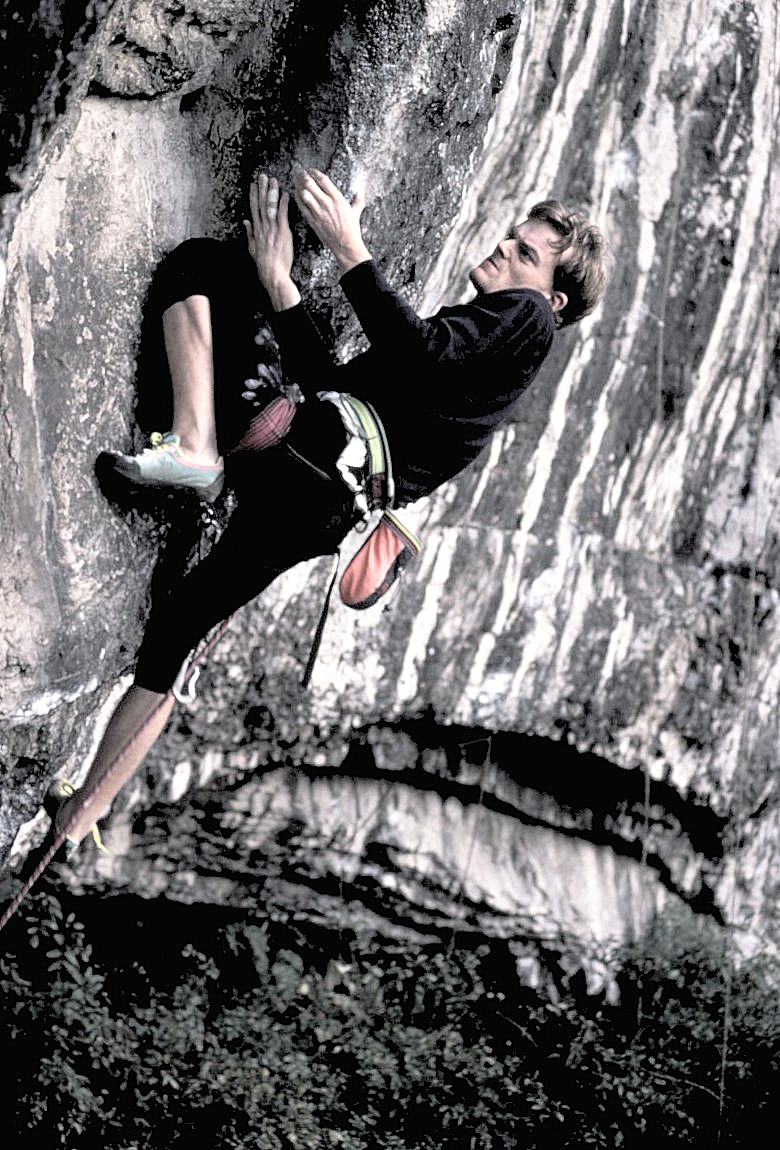 I did Indian Face (E9) in 2013 on the same day as after looking at it on abseil. I returned to Master's in 2018 and had to lower-off on shit gear on my first attempt where you break right out of Indian Face. After a trip to Scotland to climb Flodden and Cougar I abseiled Master's again before finally laying my near nemesis to rest. Although graded E7 in the guidebook it felt as hard as Indian Face the way I went and I'm convinced I took the same line as Jerry Moffatt (first ascentionist)."
As it was, Caff also had 'history' with Revelations having first tried in back in 2009 when climbing with Ryan Pasquill. Although originally graded E7 6c/F8a, Revelations has got harder over the years as a result of both the polish and the deterioration of the crucial pocket. With considerable satisfaction Caff recounts how his ascent of Revelation came about yesterday: "I tried it a couple of times last year but then it got too warm and the pandemic prevented me travelling over until recently. It's a route with a lot of history so not a bad one to finish on."
Given the extent, variety and geographic location of the Extreme Rock routes, it hardly surprising that it's nearly 35 years since its original publication before anyone has ticked all the routes. A heck of a lot has changed in British climbing since then as you can see by comparing the two images above; however, that's another story for another day! It is not a surprise however that it's taken someone with the climbing stature of Caff to get the job done; it's an amazing achievement by a remarkable climber!
Read Caff's full interview with DMM here.