James McHaffie repeats Face Mecca (E9)
June 7th; 2016
James McHaffie finally ticks all of the E9s in North Wales with a repeat of Face Mecca (E9) on Cloggy.
This was the 3rd ascent of Face Mecca, a route first climbed by Nick Dixon in June 1989 and repeated by Johnny Dawes in 1995. It takes a line to the right of the top pitch of the classic Great Wall on the East Buttress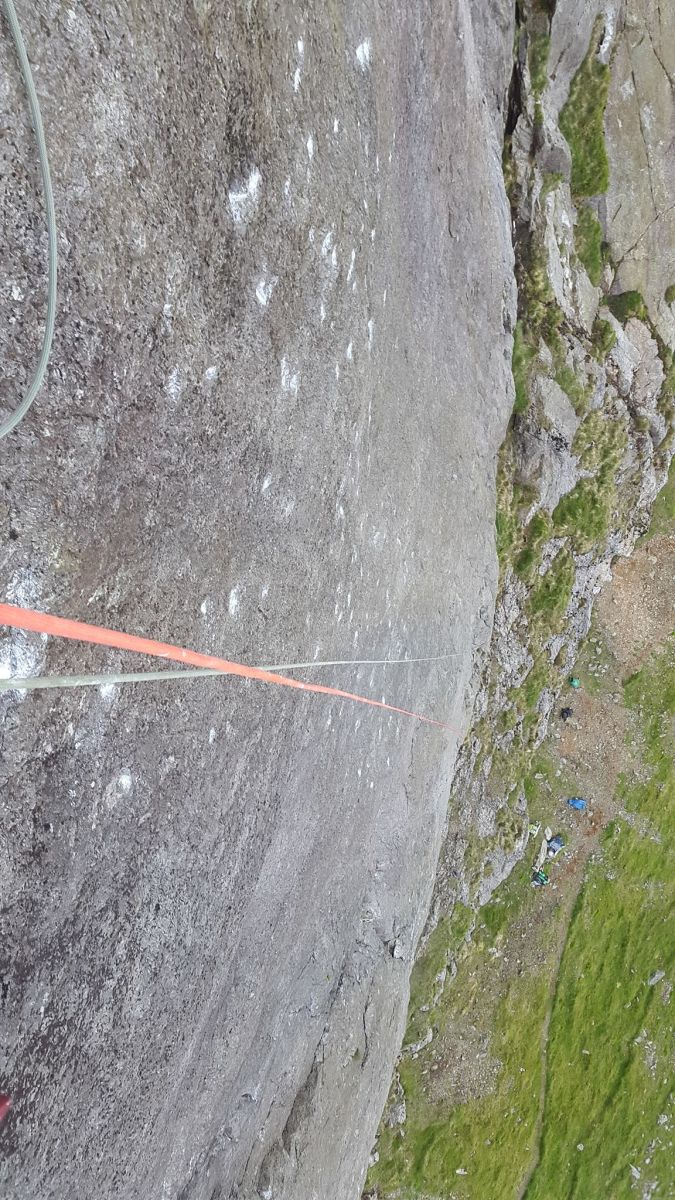 Nick said this about the route in the Clogwyn Du'r Arduu guidebook, 'I'd practiced the crux on abseil many times, and afterleaving the belay with just one krab on my belt, it flowed as in a dream until I was on the upper wall after committing through a 6b sequence (15 feet above the poor lower-only RURPs and 70 feet above the belay) I found moves to finish that I hadn't practised; why? why? In desperation, now fully here and awake, I slapped and groped with a python's span of rope between me and a grinning Darril (his belayer).
We caught up with James after his ascent and he had this to say: "Did the 3rd ascent of Face Mecca. Last E9 in North Wales I had to do. Cleaned on abb and checked the crux moves sunday afternoon then led it in the eve." He added, "Brilliant balance climbing. Lots of thumb spragging, Probably F8a ish with big fall potential high up. It's a 3 star pitch for sure. Very Nick Dixon."
In terms of protection James said, "Good gear a bit up great wall. Then you get a shit RP and tough moves to a rurp and peg which are poor. Then I put on some poor hooks above and spent ten mins prevarication before the last crux."
So how were the conditions? "Cons were warm and midgey. We were packing to go down but a 5 mins breeze came at 17.00 ish and friends Pete Hurley and Rob Clifton arrived. Unfortunately the breeze stopped when I was leaving so made it a bit less secure on the footholds."
Finally we asked what it felt like to have climbed the last of the E9s in North Wales that he had left? "It's great to do Nick's route as I'm always curious about these routes you've heard of. It was tougher than I expected and I was glad I didn't try it from the deck as I wouldn't have got very far. Glad to do it in a day though. It looks stunning looking down it when chalked."
Looking down Face Mecca. Photo: James McHaffie