James McHaffie plugs Cloggy gap with The Cumbrian Face (E8 7a)
June 22nd; 2017
James "Caff" McHaffie has plugged a major gap on Cloggy with The Cumbrian Face (E8 7a).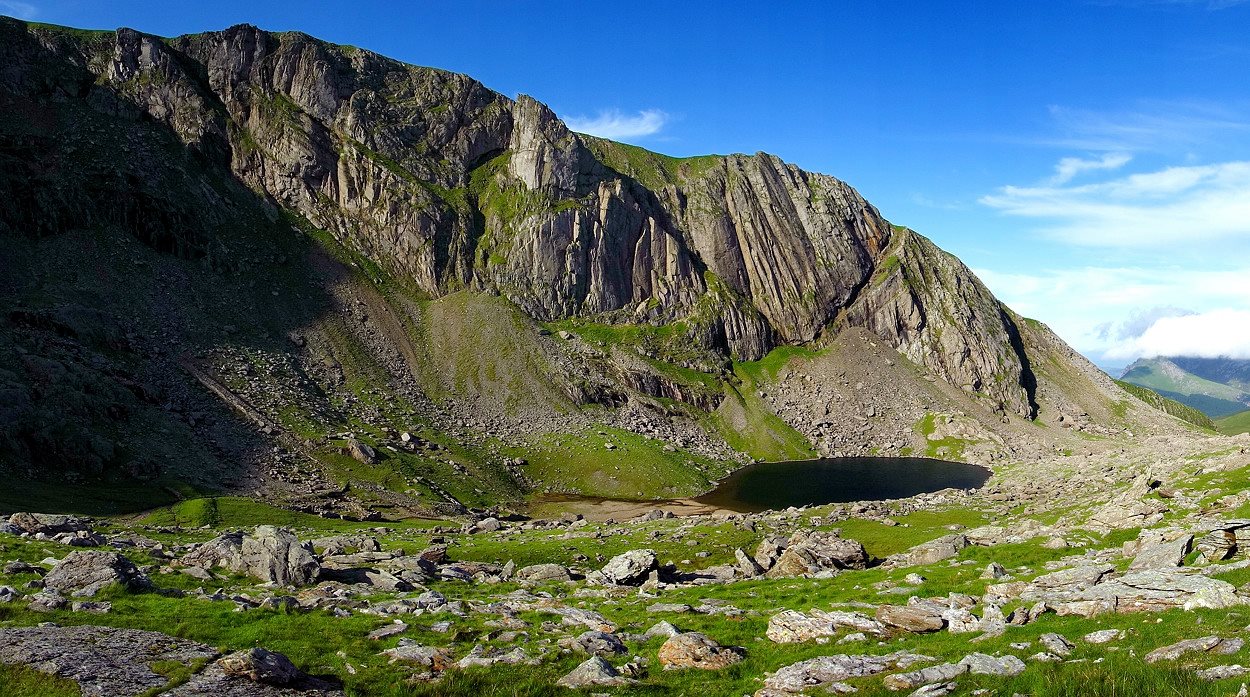 Cloggy in early morning sunlight. Photo Keith Sharples
Just over a month after adding Moonrise Kingdom on Skye – click through here for that report - Caff is back in the headlines with yet another major new route; this time on Cloggy in his back-yard.
Caff's first attempt back in late May. Photo DMM Climbing/Ray Wood
The Cumbrian Face, named by his climbing partner – Dan McMaus, didn't go down without something of a struggle however. Caff previously tried the line in late May but wasn't successful and had to lower off a sky-hook. Caff's attempt was featured on the DMM Facebook page – click here for that.
Not easily deterred however, Caff was back for more earlier this week. Conditions during the latest heat wave have been hot and sweaty in North Wales; hardly conducive to hard climbing and perhaps not surprsingly things still don't go swimmingly well. However, Caff got the lead on his third attempt. The route is yet another major new line from Caff; clearly he's on a roll still.
Stay in touch with DMM's climbing team via their news feed here…