James McHaffie blasts Skye
Oct 16th; 2016
James McHaffie, climbing with Dan Varian, opens his Skye visit with Skye Wall (E7/8 6b) and Sky Fall (E6).
Caff's FB page
At a time when most people are perhaps thinking that the season is coming to an end James McHaffie clearly has other ideas. Caff has had an amazing year – even by his incredibly high standards; House of Talons (E9), which he climbed back in April of this year (click through here for that report) is just one of his 2016 new routes. Capitalising on his continuing great form Caff has travelled north to Skye. Day #1 was typically productive; a repeat Skye Wall and a first ascent of Sky Fall. Posting on FB James confirmed that both routes were climbed on-sight.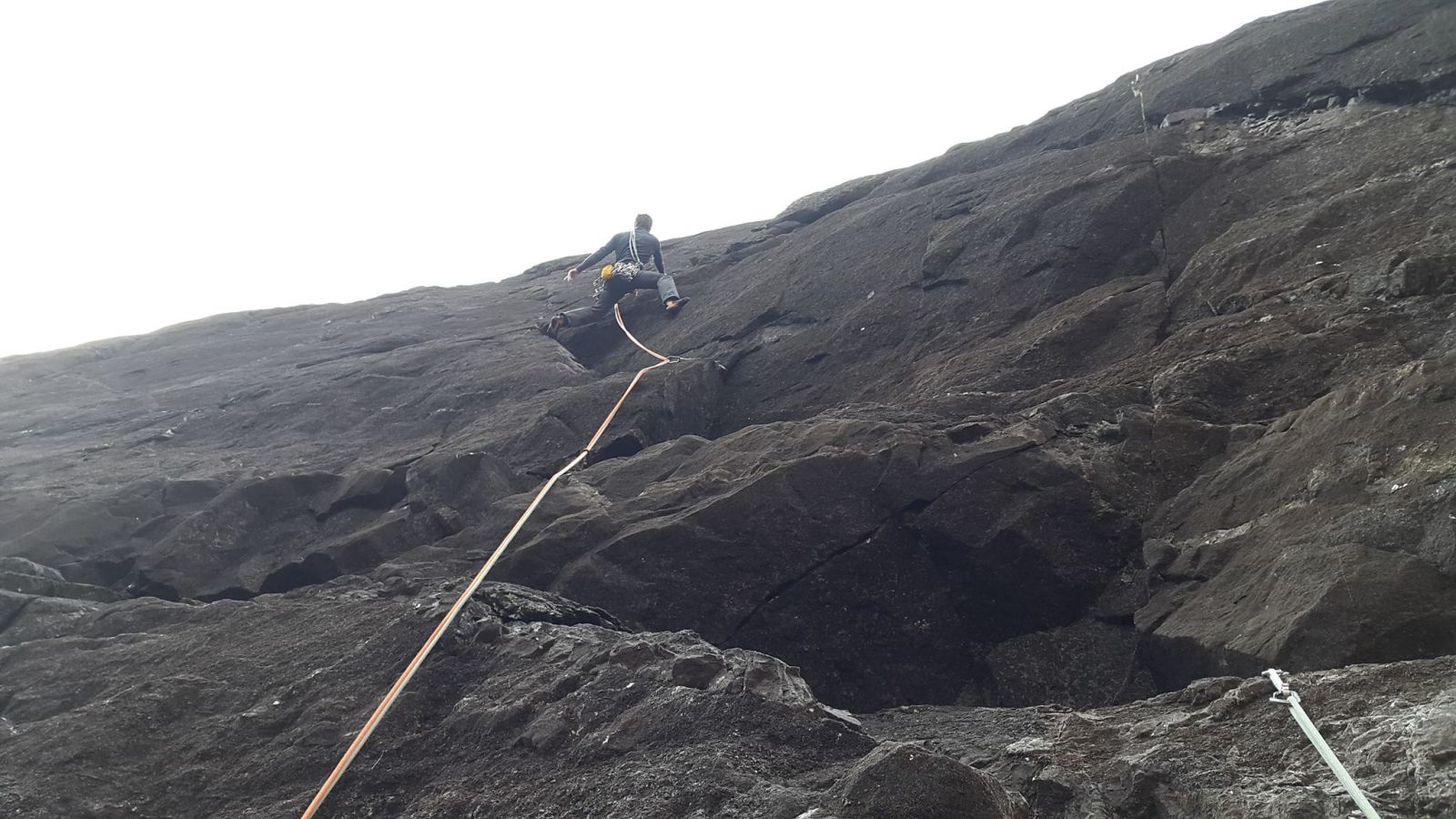 Caff climbing on Skye
Skye Wall, on Coir Uisg Butttress, was originally climbed by Dave Birkett in 2007. Charlie Woodburn did the second ascent in 2014. Caff's is thought to be the third ascent and the first on-sight. There will, undoubtedly, be more high profile routes polished off by the team so stay tuned.
Follow Caff on FB here…