Jacopo Larcher completes three year trad project at Cadarese
Jacopo Larcher has ticked his three year project at Cadarese to give what some are speculating might be the world's hardest trad route!
The final leg of Jacopo's three year mission started in late February this year when he returned to Cadarese earlier than usual to take full advantage of the mild weather. By March 1st Jacopo was cranking; 'Syke is high! After 3 years, today I finally managed to link the 2 moves I hadn't done before 😀'.
Fast forward to March 15th Jacopo's was clearly digging in hard as his posts on IG show; 'Perseverance: persistence in doing something despite difficulty or delay in achieving success.'
His perseverance was paying off however as on March 21st he got very close to sending; 'As close as it could get! Last weekend I fell hitting the final jug of the project. It was a mix of strong emotions; I was angry because of punting, but at the same time happy to see the progress. Let's see what will happen, motivation is high!'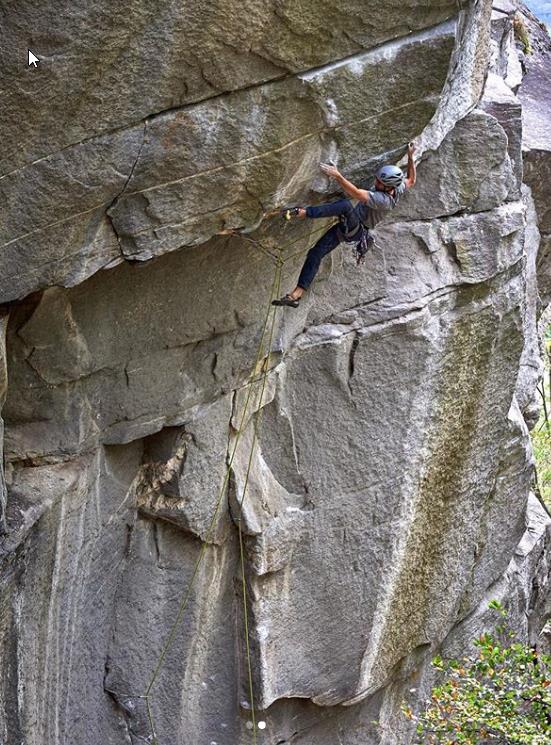 News of his success came yesterday on Babsi Zangerl's IG page; 'He did it!!!!!! So proud of Jacopino!!!'
Speculation is rife on-line that this line might be the hardest trad route in the world! Jacopo has declined to grade it himself; 'I prefer not to grade it!' Black Diamond followed that up with some thoughts from Jacopo's; "At first I didn't understand anything, it just seemed impossible, then as time went by I managed to unravel the moves. Now I know them so well that I'm hard-pressed to give the route a grade. The only thing I know is that it's the most difficult thing I've ever climbed. Both in sport climbing and in trad climbing. I've never tried anything as hard as this before."
And coming from Jacopo who has climbed numerous hard routes on trad and sport (including routes like Rhapsody, Cobra Crack and La Rambla) then it certainly sounds like a stout prospect!
Click through here for Jacopo's IG page
To see more of Paolo Sarto's photos click through here for his IG page