In it together – climbing companies helping out during CV-19
Wednesday 15th April 2020
Numerous climbing companies have suspended normal operations and switched to manufacturing PPE and other equipment to help during the CV-19 pandemic.
As the pandemic continues companies manufacturing climbing related products and equipment are increasingly turning their corporate minds and bodies to doing what they can to support the high demand for vital supplies – PPE included – for key workers during the crisis.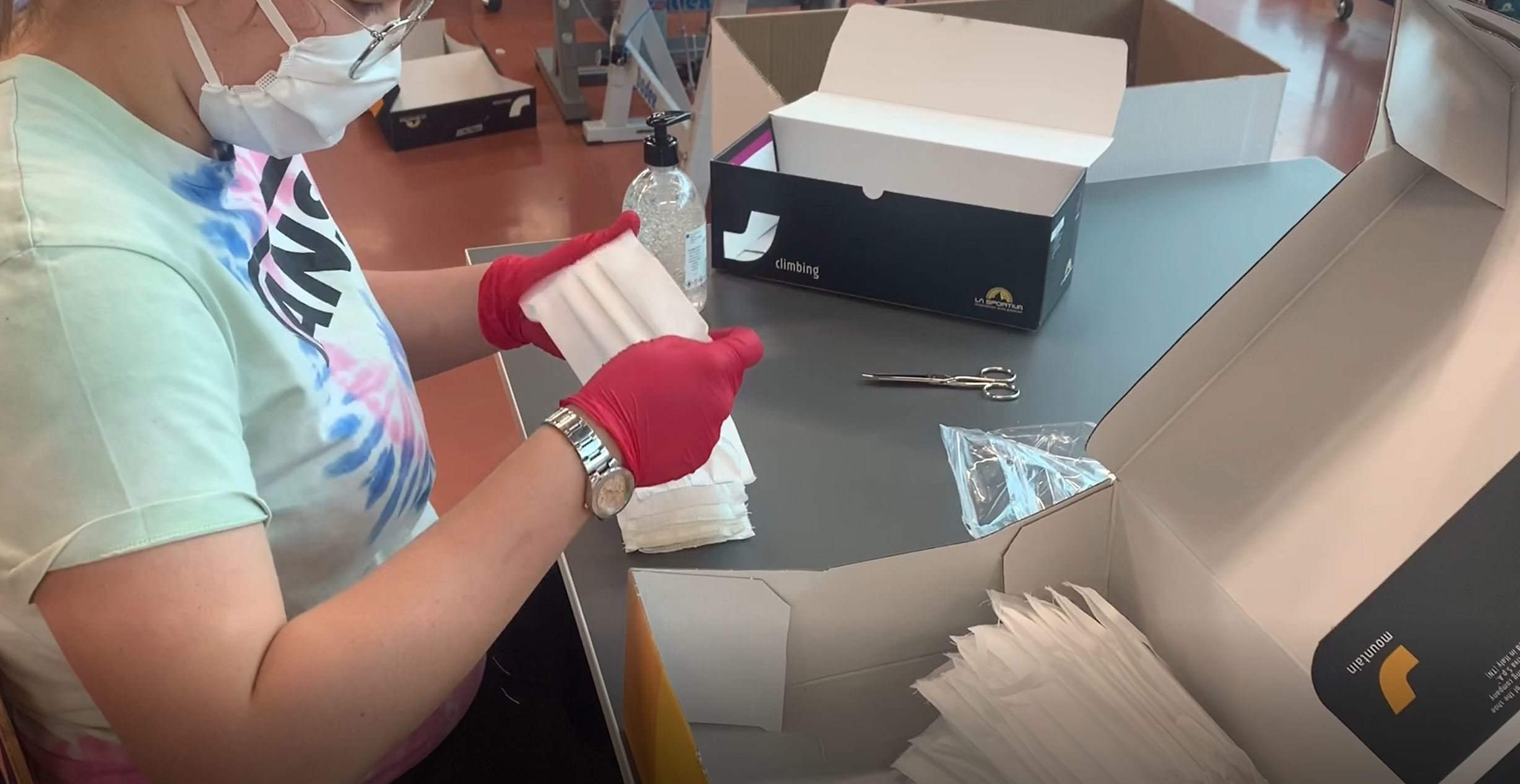 Italy and Spain were, as we know, hit hard by the pandemic before many other countries. Early word of mouth reports were that production had stopped in a variety of factories including, not surprisingly, La Sportiva and Scarpa in Italy.
The La Sportiva here factory, having closed down its normal production at its Ziano di Fiemme factory, however switched some of its production capability towards making masks and gowns with the first prototypes being made in late March with production being quickly ramped up thereafter as La Sportiva confirmed at that time (late March): 'The first prototypes were made last Friday and this week, thanks to the technical fabrics supplied by the Trentino companies Vagotex and Texbond, production is underway for the creation of an initial 1000 pieces per day with the objective, once full production capacity has been reached, of manufacturing 3000 pieces per day.'
Since early April La Sportiva have also been developing "Civil protection" masks: "We are trying to propose innovative solutions also in this field to solve mainly a problem so far underestimated, that of the environmental impact caused by the current disposable masks today on the market". La Sportiva are looking long-term here: "The challenge is to find a solution that increases the comfort and ergonomics of a product that we will all be forced to wear for long periods, giving the possibility to replace only the filter element and then to reuse the product in the new daily life that we will all find ourselves living in the second phase of the emergency from COVID19."
Across the Atlantic, Arc'teryx here are also on-board with switching their production facilities over to making PPE, in this case Level 3 certified gowns to 'help tackle the current shortage facing the healthcare workers in the local British Columbia region'.
Arc'teryx outlined their response to the pandemic: 'After 10 days of collaborating with local health authorities and a few key neighbouring manufacturing and design partners, we came together to prototype and develop a reusable medical gown to address the current shortage as a result of Covid-19. At the beginning of April, a team of sewers, engineers, sample and pattern makers gathered at Arc'One to get to work on fulfilling Arc'teryx's first production of 500 units of Level 3 certified gowns…'
Arc'teryx's confirmed that the gowns are being made under strict health and safety conditions: 'Employees at Arc'One are adhering to strict health & safety, and distancing protocols, in addition to wearing masks and gloves at production stations. Before the gowns land in their final destination, the products will be professionally washed and sanitized.' Arc'teryx added: 'At this time the gowns are not available for sale, and will be distributed by health authorities.'
Full scale production plans are impressive: 'We are currently in production to manufacture 30,000 units' Arc'teryx said and that they 'will continue to explore how we can support more communities in the near future. A total of 90,000 medical gowns will be produced between Arc'teryx and our partners Mustang Survival and Boardroom Clothing.'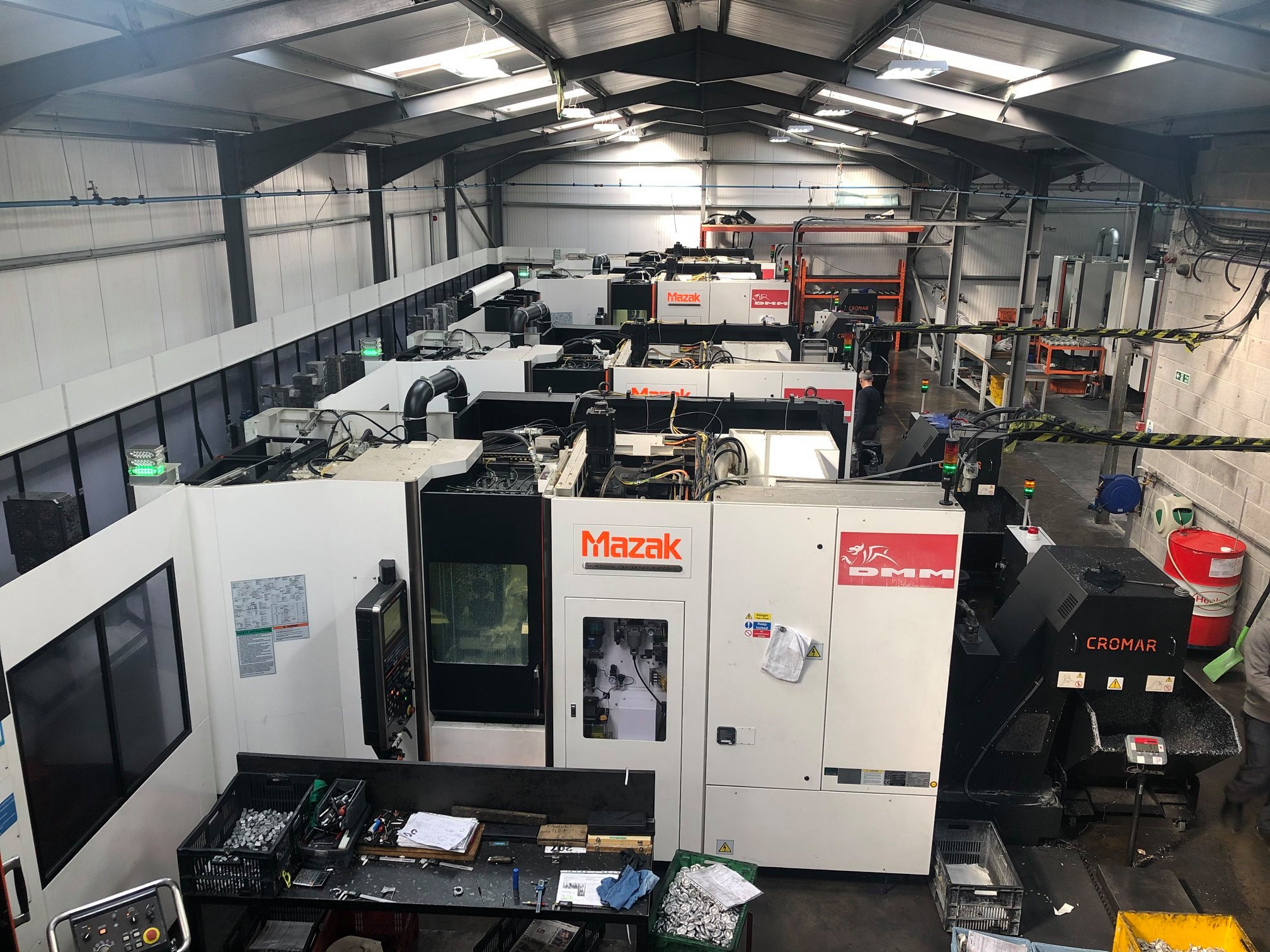 By late March things changed here in the UK as well – DMM here, for example, had switched things around as well. Whilst the demand for climbing equipment fell, DMM maintained their industrial side saying: 'we are being asked to maintain the supply of vital working at height equipment that is used by the emergency services and by teams globally for the maintenance and repair of essential utilities and infrastructure, such as the production and distribution of energy and telecommunications.'
By early April DMM were gearing up to assist with the urgent need for ventilators and PPE: 'We are currently tooling up to start production of precision components for critical care ventilators in our CNC department. Our sewing team has been responding to requests from local healthcare professionals for more protective equipment to enable them to work safely. The mask below is made in Llanberis and utilises a clear screen in conjunction with repurposed climbing harness internals and components.'
Whilst it's impressive to see how quickly some of the larger companies can switch their manufacturing focus a number of smaller companies are also pitching in as well, two Yorkshire companies amongst them. Specifically, Gareth and Beverly Scott from Digital Training Boards here and Martin Roberts from Titan Climbing here are both helping with the production of much needed face protection.
In response to pressure Martin has also set up a Just Giving page here for anyone that wishes to contribute to the production of masks; as of today (April 15th) a considerable sum has been donated to help Martin continue making these masks which he's donating to key workers.
Stay safe folks…