Honnold and Caldwell break 2 hours for The Nose
Honnold and Caldwell break 2 hours for The Nose
June 6th; 2018
This morning Alex Honnold and Tommy Caldwell achieved an historic milestone; The Nose in 1hour, 58mins and 7secs!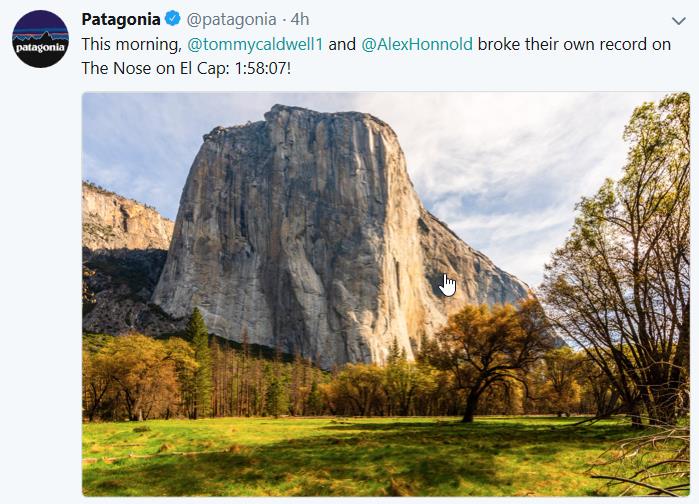 Patagonia's IG page breaking the news earlier today
This morning Alex Honnold and Tommy Caldwell finally achieved what many believe was their target all along; completing a sub two hour ascent of The Nose. Having made a number of preparatory ascents, the pair broke the 2:19:44 record set by Jim Reynolds and Brad Gobright and recorded 2:10:15 on May 30th. Two days ago Honnold and Caldwell got super close to the revered two hour target with 2:01:50. Finally, this morning they broke the 2 hour marker recording 1:58:07!
The math and climbing logistics is simply daunting; the combined speed of the pair averaged just over 25feet ever minute over the ascent. Both are exceptional climbers performing at amazing speeds having honed the complexities down to the minimum.
Perhaps they'll take a rest now and leave their record for others to attempt? We'll bring you more if there's more to bring!!