Holly Toothill and Nathan Phillips win at recent British Bouldering Championships
July 12th; 2019
Last weekend Holly Toothill and Nathan Phillips won the La Sportiva British Bouldering Championship which returned once again to Devonshire Green, Sheffield.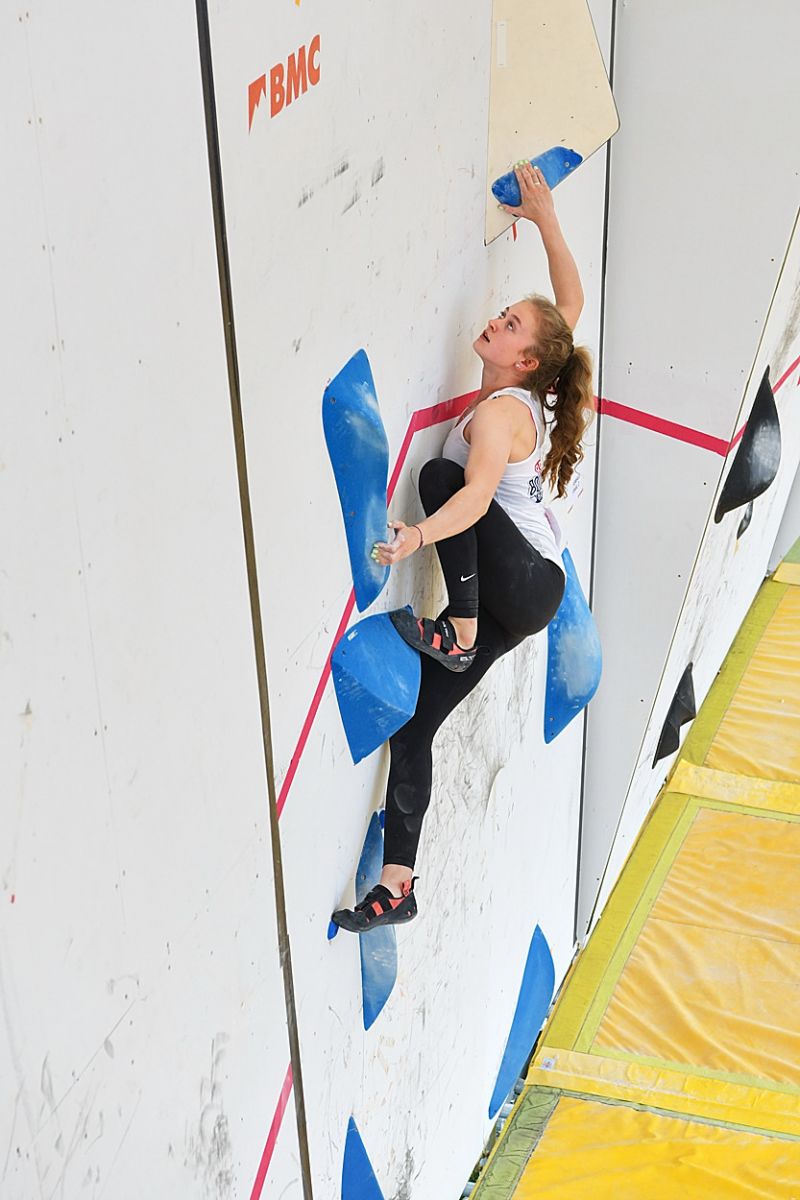 Holly Toothill flashing W2 to take her first BBC win. Photo Keith Sharples
In front of a packed Devonshire Green Holly Toothill took her first national bouldering title whilst in the men's event Nathan Phillips successfully defended his title. Although the BBC's clashed with the IFSC lead and speed competition at Villars and some of the Team GB were absent a massive field of competitors were on the starting line-up.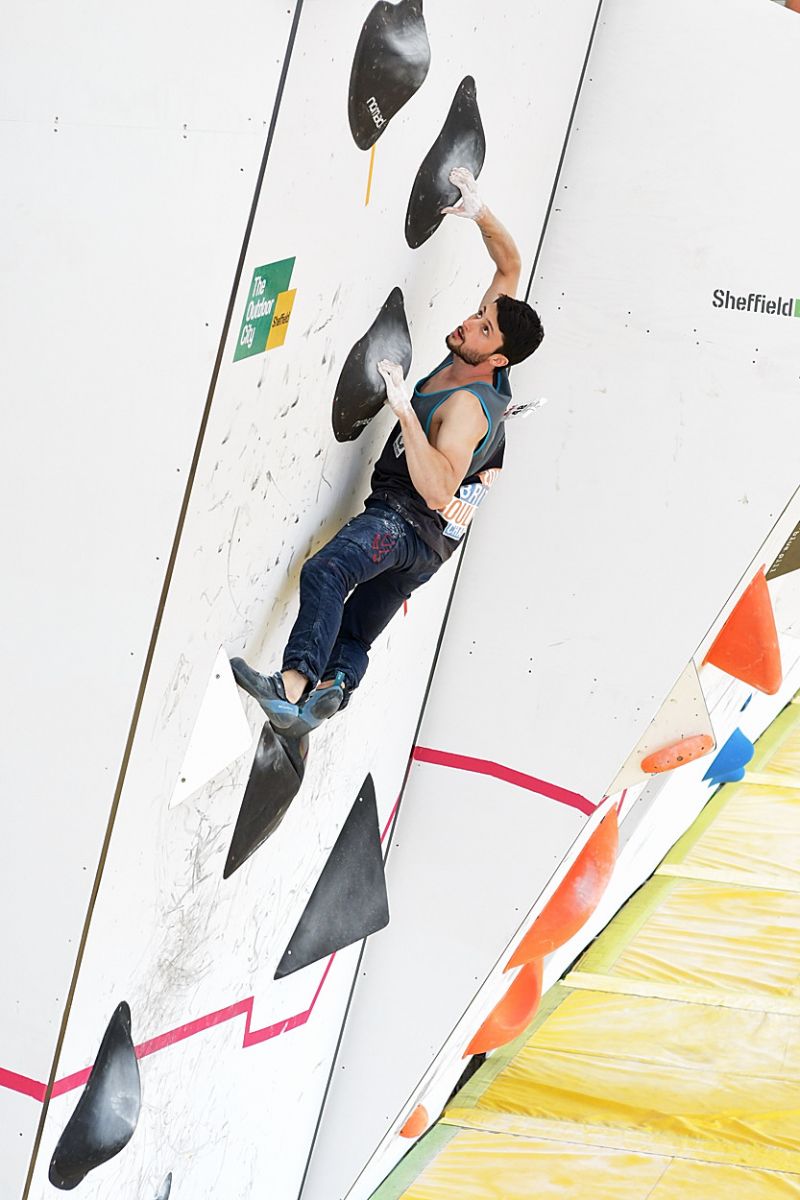 Nathan Phillips doing the business on M3 to retain his BBC title. Photo Keith Sharples
Saturday was qualification day and the field was, as usual, slashed back to 20 climbers for the semi-final on Sunday morning with the final following Sunday evening; both the semi-final and the final were live-screened on the BBC – see below for a link.
The women's final was a nail-biting, down-to-the-wire affair. All the competitors got a minimum of one top but the three podium places went to the three climbers with two tops apiece. W1 was a techie slab which only Jen Wood managed to top whilst W2, a steeper wall, was flashed by both Hannah Smith and Holly Toothill. W3, a more powerful bloc saw an impressive flash from Natalie Berry. W4 was not only the final but, as so often the case, the divisive boulder which Holly duly flashed to take the win; a very impressive result from the 17 year old. Finishing behind Holly Toothill was Imogen Horrocks and Jenifer Woods in second and third respectively.
The men's final kicked off with a slightly off-vertical wall covered in seemingly smooth/holdless volumes; Nathan got the top on his second attempt getting his campaign off to a good start. M2, a jump across a corner followed by a technical move up to a thuggy short crack thwarted all the competitors although Billy Ridal and Nathan Phillips came agonising close to topping out. M3 was a slightly overhanging wall covered in some seriously sloppy volumes; again Nathan came out best with a top on his second attempt although Dave Barrans pushed Nathan Phillips hard with a top on his third go. The final men's bloc, M4, involved several dynamic moves in a row culminating in a final jump which could only be held if the competitors flicked their left foot up behind a left volume in a spectular coordination move. Jim Pope smashed the bloc in two attempts with both Nathan Phillips and Maximillian Milne completing it in three goes. Having finished both the qualification and semi-finals in first place Nathan Phillips took the well-earned win ahead of Dave Barrans and Jim Pope.
The women's podium with Holly Toothill, Imogen Horrocks and Jen Wood. Photo Keith Sharples
The men's podium with Nathan Phillips, Dave Barrans and Jim Pope. Photo Keith Sharples
The final results
The full results can be seen here.
Watch the finals below…