Greg Boswell and Guy Robertson add new X/10
Dec 9th; 2018
Greg Boswell and Guy Robertson have added a bold new route, The Forge X/10 on An Teallach to get the season off with an almighty blast.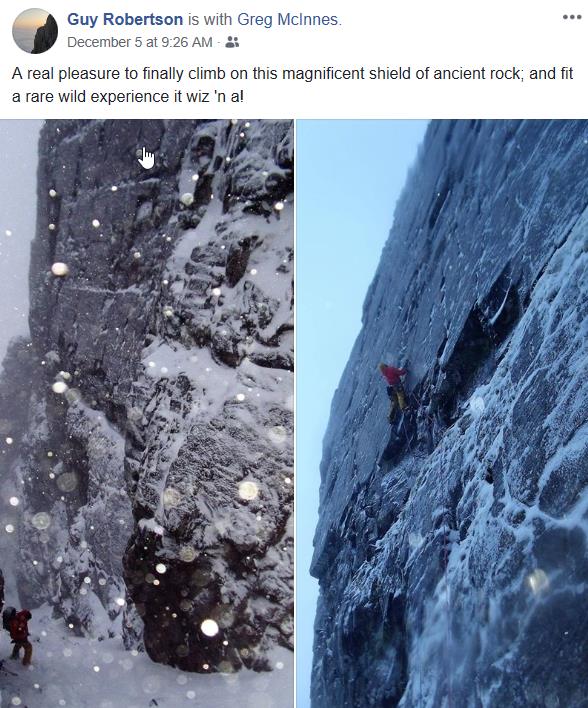 Guy Robertson's FB page.
Committing to a long drive north Boswell and Robertson found, as they had hoped, An Teallach to be in condition. Their target was neither Silver Fox VII/8 nor Wailing Wall IX/9, two existing routes on the Hayfork Wall on An Teallach but rather the direct line up the middle of the wall.
Boswell took a while to lead the first 45m pitch as he explained; "it took me nearly 4 hours to climb the crux first pitch up the centre of the steep face. The climbing was very technical, super physical and had multiple boulder problems style cruxy sections along the way." Guy Robertson climbed the second 40m pitch as Boswell explained; "The second pitch forged its way through the huge looming roof above, that Guy dispatched with ease and continued up the technical face as darkness consumed our surroundings."
The Forge X/10 is a phenomenal start to the new season, but as Boswell said; "you might as well jump in at the deep end and start the season with a bang." Well, that they did!
Follow Greg Boswell here on IG and Guy Roberston here on FB.