GB Climbing Team get new dedicated training wall
Wednesday 4th October 2017
Oct 4th; 2017
The Hub – a purpose-built facility at Rock Over Climbing Centre in Manchester – is now the designated GB Climbing Team Bouldering Wall.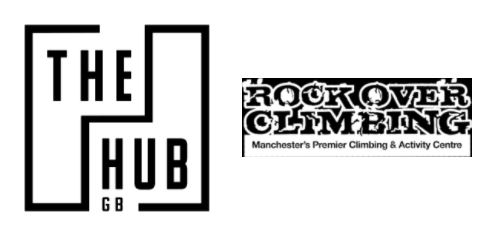 Available solely for the GB Climbing Team and Development Squad members (click here for an earlier report on the Development Squad), The Hub will be available every day at set times and free for them to use. Located in a separate space to the main wall, it will be set with World Cup style problems on a monthly basis by Jamie Cassidy – one of only two licenced World Cup route setters in the UK.
Molly Thompson-Smith pulling down on big volumes on a world-cup style problem at the 2017 British Bouldering Championship. Photo Keith Sharples
The setting of boulder problems at international climbing competitions has long been identified as a limiting factor for the GB Team competitors, as hard competition-style problems, often with a variety of volume holds, are not readily available at most local walls.
Dave Barrans, senior GB Bouldering Team member and athletes' representative, has spear-headed discussions with Tom Stewart, the owner of Rock Over and a competition enthusiast. A plan was hatched to create a purpose-built wall, similar to the one that the French Team have at their national training facility in Fontainebleau.
The BMC was approached by Tom and the athletes to support this venture by endorsing this development. Rock Over also offering to provide direct financial support to the team on top of the considerable outlay in building the Hub and to pay for monthly resetting.
Tom Stewart, owner of Rock Over, said:
"Rock Over Climbing is excited to be the provider and sponsor of the GB Climbing Team Bouldering Wall. We are grateful for this opportunity to work with the Team and The BMC. We envisage that this new training facility will help the UK's current and future talent reach their full potential.
"As an extremely enthusiastic supporter of the GB Climbing Team, I have always sought opportunities to support them, and when Dave Barrans approached us with the concept of a dedicated training wall, we grabbed the opportunity. We are proud to be able to work closely with the GB Climbing Team and provide a world-class training facility.
"We have been fortunate to have the amazing support of allied businesses that have enabled us to make this dream come to life. We are grateful to Hanson Plywood, Axfords Timber, Astley Hire, Serious Climbing, Eveque, Jamie Cassidy and Andy Long for their support and time on this project."
BMC CEO Dave Turnbull said:
"As climbing heads into the 2020 Tokyo Olympics, we would like to thank Tom Stewart for the energy and enthusiasm he has put behind this grassroots project to help the team members realise their potential on the world stage."
Nathan Phillips, GB Climbing Team member, said:
"Many other national teams have frequent competition-style problems set weekly for them to train on. This will really help push GB bouldering forward in a big way, and I can't wait to try it out."