Garnbret and Schubert take gold at Arco
July 29th; 2018
Janja Garnbret and Jacob Schubert secure more gold for their trophy cabinets at Arco.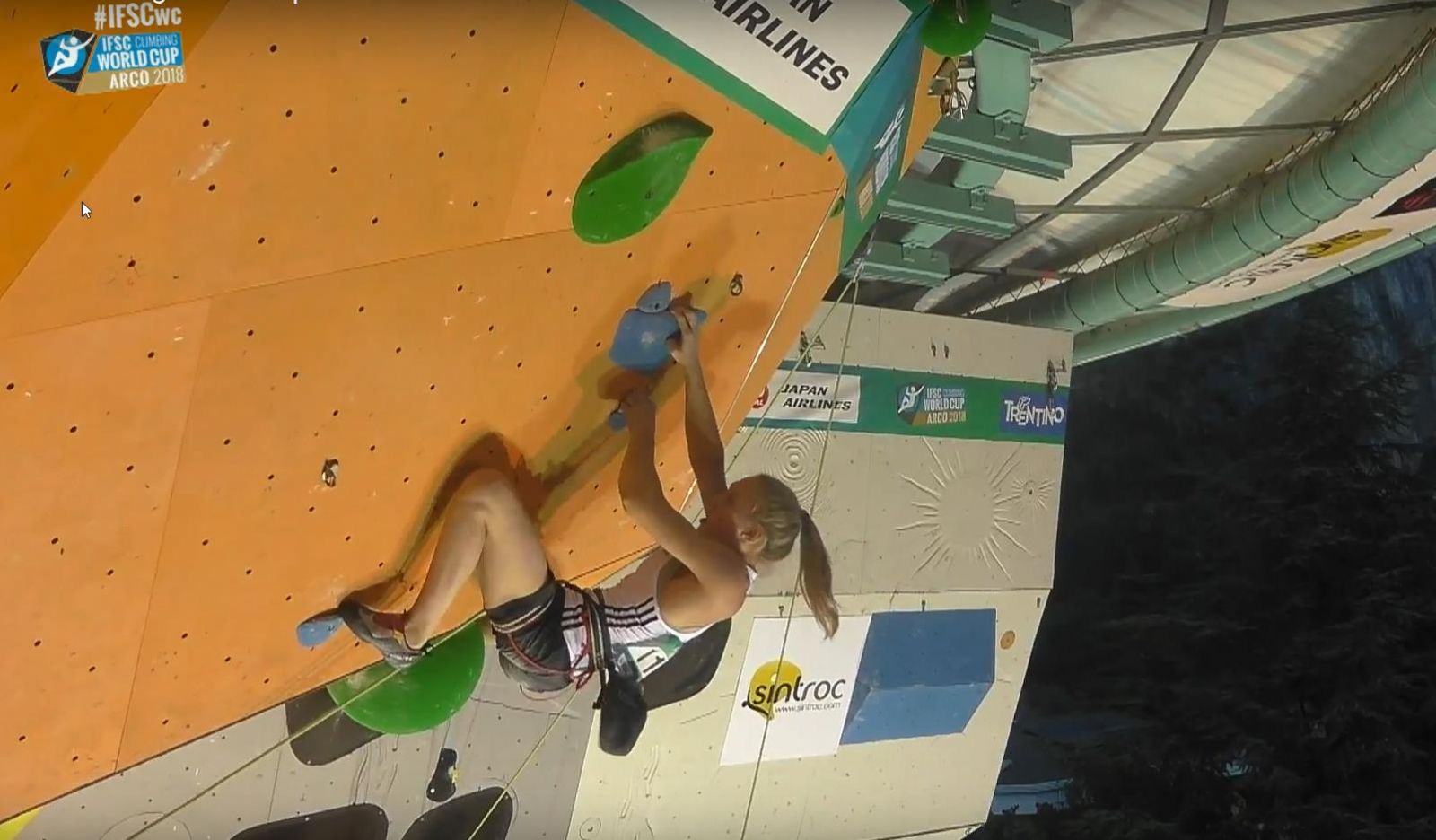 Janja Garnbret collecting her third gold this month alone!
It's been a busy month for the lead competitors and the winners in Arco are now starting to pull ahead of their fellow competitors. For Janja Garnbret it's her third win in July; it seems as though she just getting better and better and is now really dominating the 2018 season finishing Arco with 380 points in the bag – 40 ahead of her nearest rival Jessica Pilz. Schubert too has had a great month; his two wins during now giving him no less than 21 career wins from his 70+ final appearances. He's now on 335points - a 50 point lead over Stefano Ghisolfi.
Jessica Pilz – chasing Janja Garnbret hard
The women's final – like the men's – was long requiring competitors to keep their pace high if they were to stand any chance of topping out in the allotted 6 minutes. Third placed Anak Verhoeven was actually timed out in the final. Jessica Pilz climbed brilliantly but fell off on move 49+ with just 2 seconds remaining. As has been the case many times this year Jessica was just pipped to the win by Janja who just sneaked in a couple of extra moves!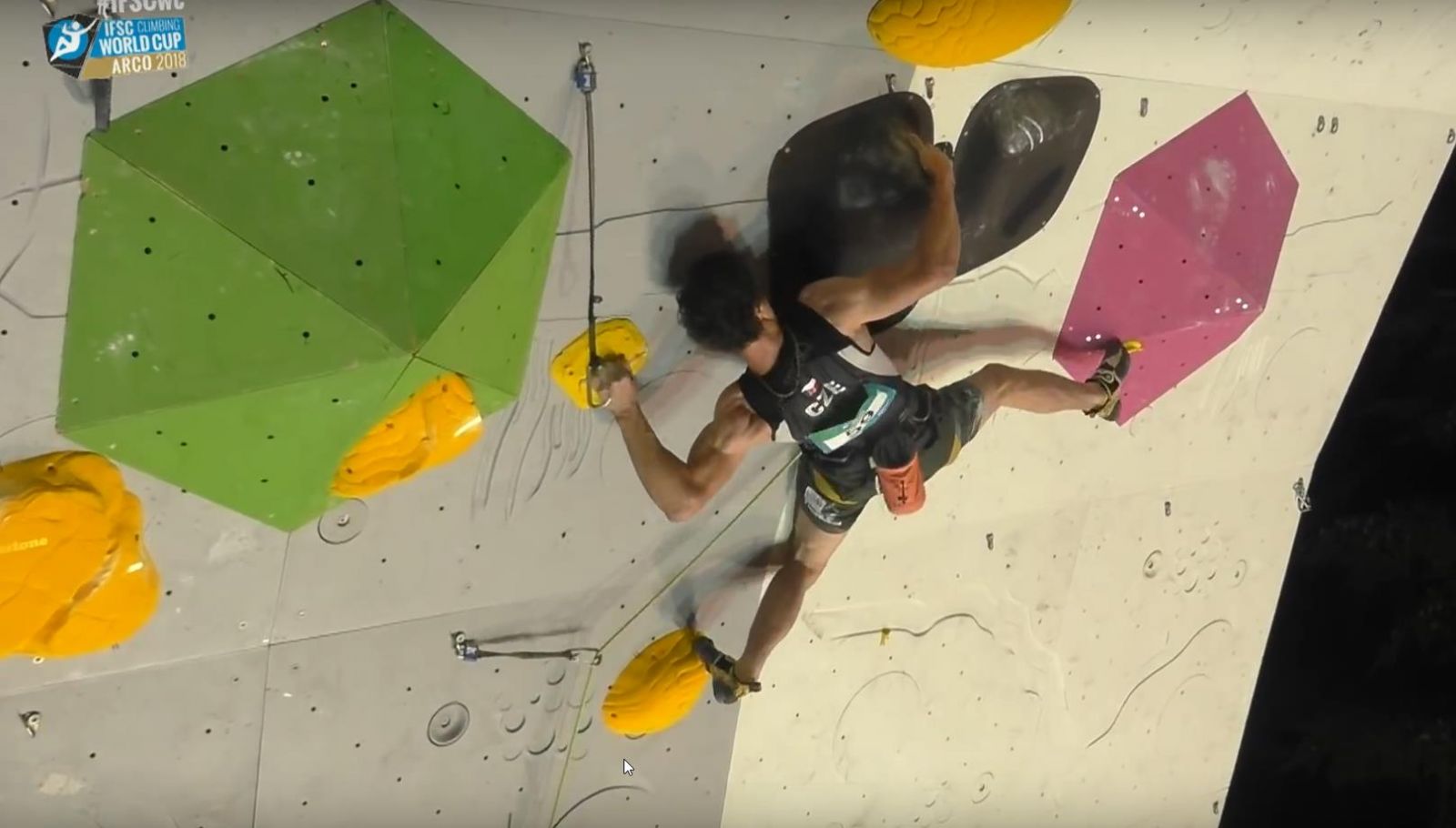 Adam Ondra kick-starting his prep for the forthcoming World Championship in Innsbruck with a fourth place at Arco.
The men's final saw the return to competition scene for Adam Ondra. A month's redpointing hard boulder routes in Canadian Rockies was hardly the best preparation for Ondra but Ondra being Ondra, an upset couldn't be ruled out! As it was, he climbed well although falling at move 41 there was still plenty of route left above him! Domen Skofic fell at the same place but just edged Ondra out on countback.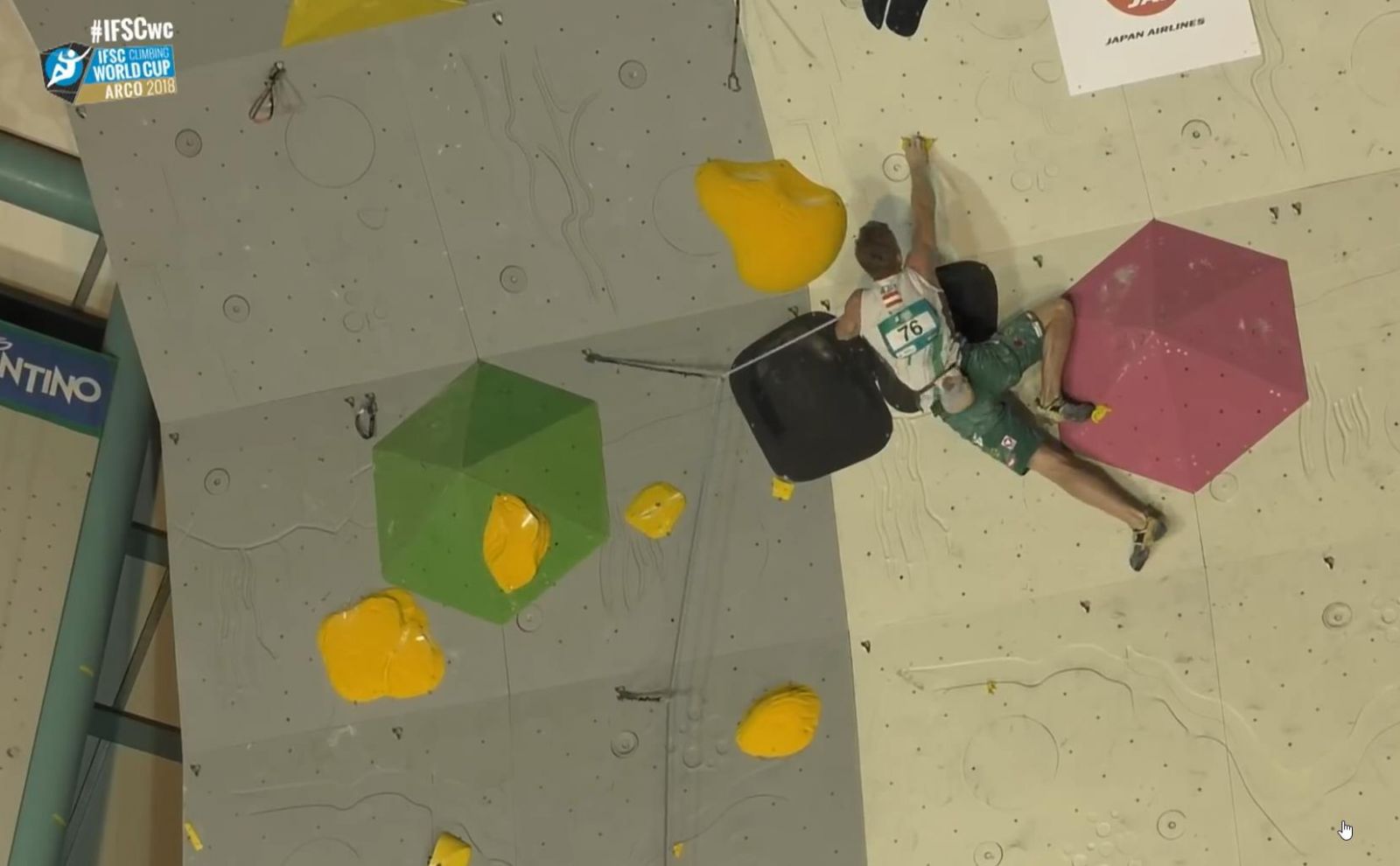 Jacob Schubert, the sole competitor to emerge from the dreaded black volumes, to take the Arco gold
Stefano Ghisolfi, climbing in front of his home crowd, placed second by the narrowest of margins – a touch on the next hold! It was therefore Jacob Schubert alone who managed to push on with another handful of moves before he too fell at move 44+, leaving the crowd wishing they could have seen someone blast through towards the top of the 60 move monster final!
The Arco results showing just how close the leading climbers are getting to each other
British interest at Arco was lead by Jim Pope who finished in 28th - just missing out on a semi-final place by two slots. Will Bosi came in three places down in 31st. Over in the women's, Jennifer Wood finished in 50th and Rhoslyn Frugtrict just one place behind in 51st.
Watch the highlights from the final below…