Fowler and Ramsden back in UK after success on Gave Ding in Himalayas
Wednesday 11th November 2015
Nov 11th; 2015
Mick Fowler and Paul Ramsden are now back in the UK after their successfully first ascent of Gave Ding in the Himalayas.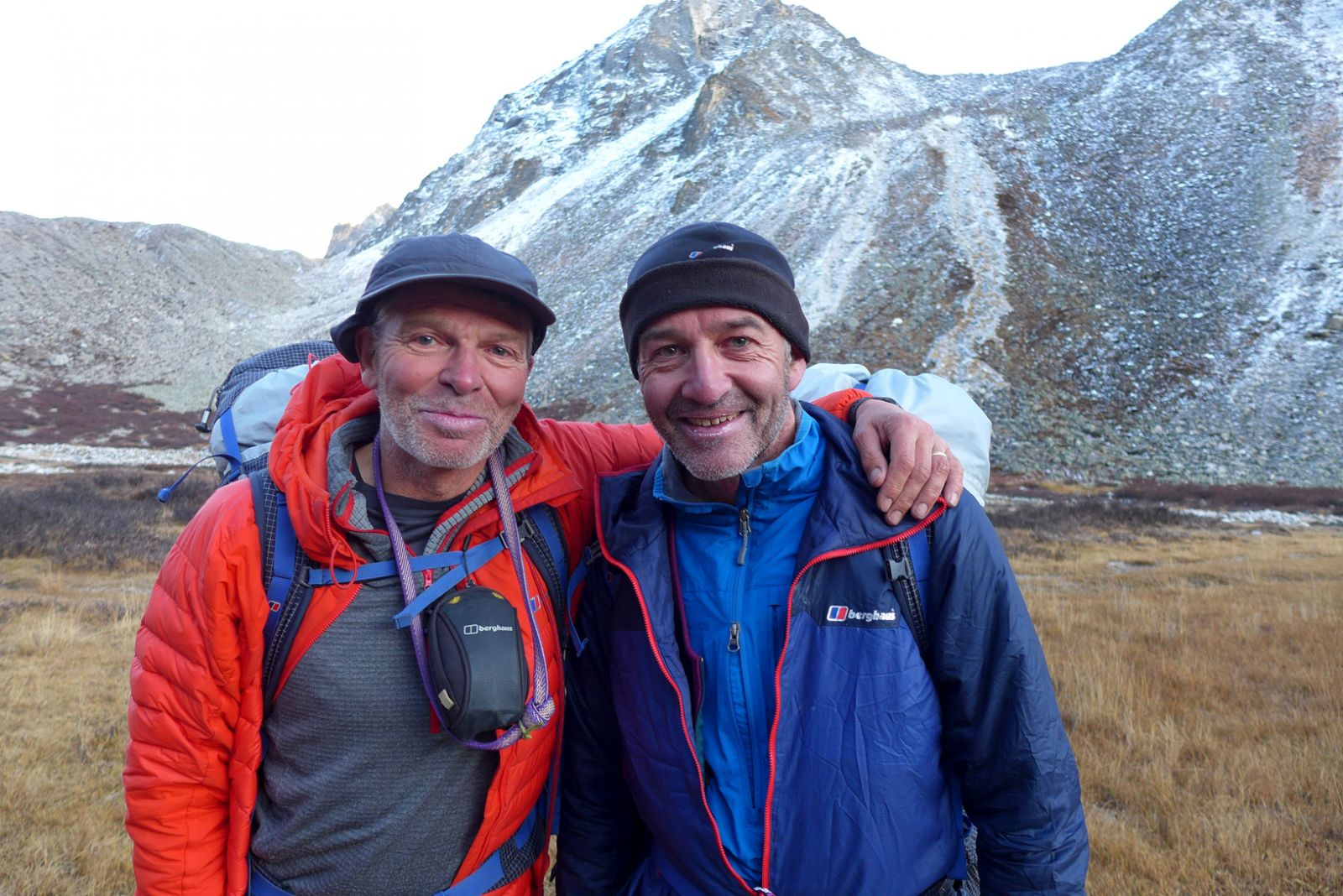 Mick Fowler and Paul Ramsden. Photo Berghaus
As we reported earlier – see that report here – Fowler and Ramsden summited Gave Ding, a 6,571m peak in far west Nepal, on Thursday 22 October. Supported by Steve Burns and Ian Cartwright, Fowler and Ramsden climbed Gave Ding by a route on the north face. The route took a total of six days to climb and two days to descend which they did via the west ridge and north flank. Fowler and Ramsden report that the route weighed-in at graded ED Sup.
Technical ground on Gave Ding. Photo Berghaus
Apparently the team were the first westerners to ever set foot in the valley where the mountain is located. To reach the valley, the team drove for 14 hours from Kathmandu, flew to a mountain airstrip and then trekked for four days to a base camp at 4,500m – the difficult terrain prevented the mules going beyond 4,500m.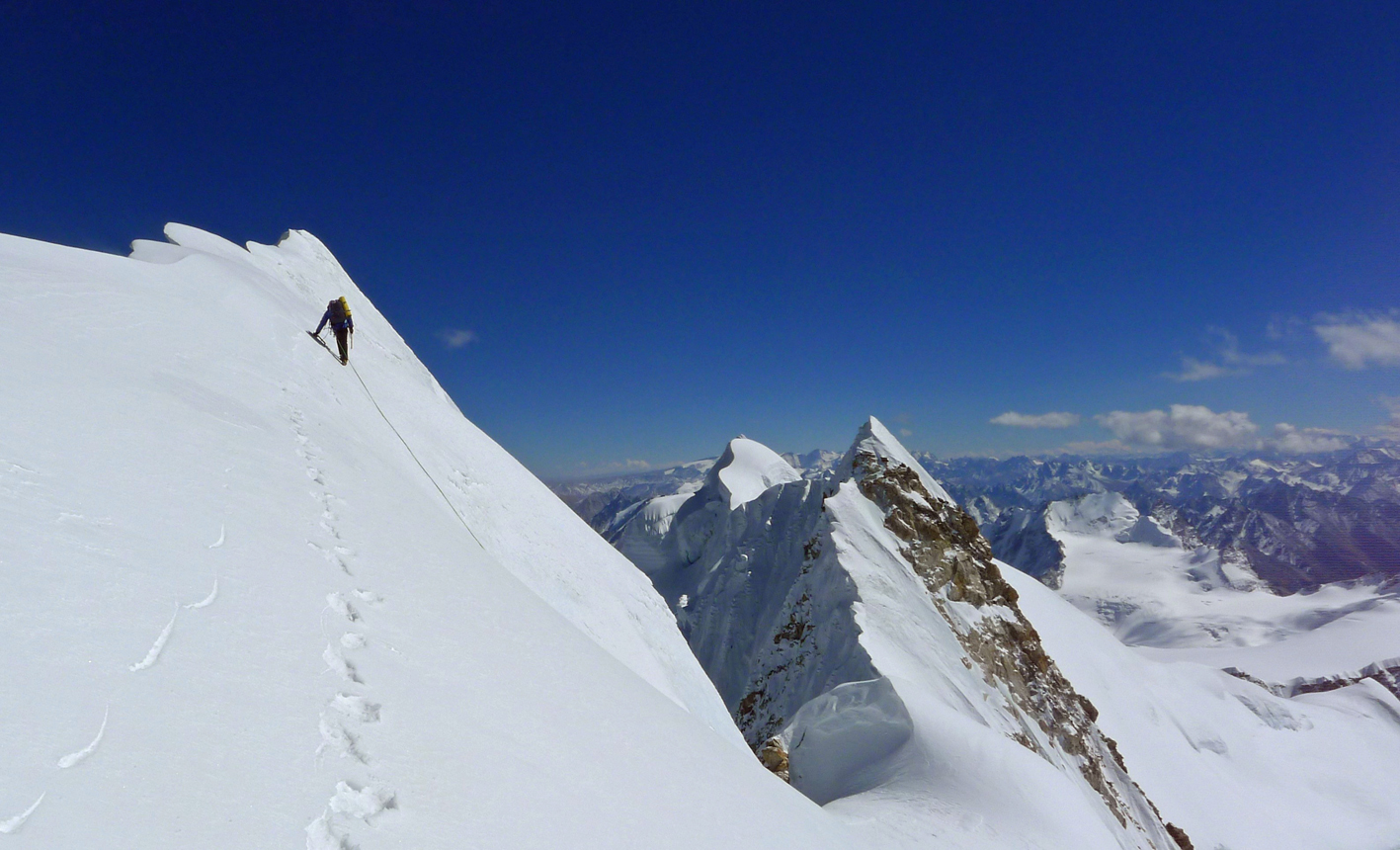 Fowler approaching the summit of Gave Ding. Photo Berghaus
Mick Fowler, a frequent visitor to the far flung mountain ranges, commented: "The Gave Ding trip was absolutely brilliant – it couldn't have been better really. The approach and ethnic action were great, we were the first westerners to see the face, and it was as inspiring as we could have hoped. The mountain was unclimbed and the route gave safe, hard climbing on an eye catching line that led straight to summit, followed by an aesthetically pleasing different descent route. And the whole thing was a real adventure in that we were operating on gut instinct more than any detailed information. Retrospective pleasure is enveloping us nicely."
The team were testing new equipment that will be released by Berghaus for autumn/winter 2016.