Flexibility V's Power?
March 15th; 2016
The age old conundrum of flexibility v's power is never far from the surface in climbing and over the weekend it surfaced again in the Tri State Bouldering finals in New York.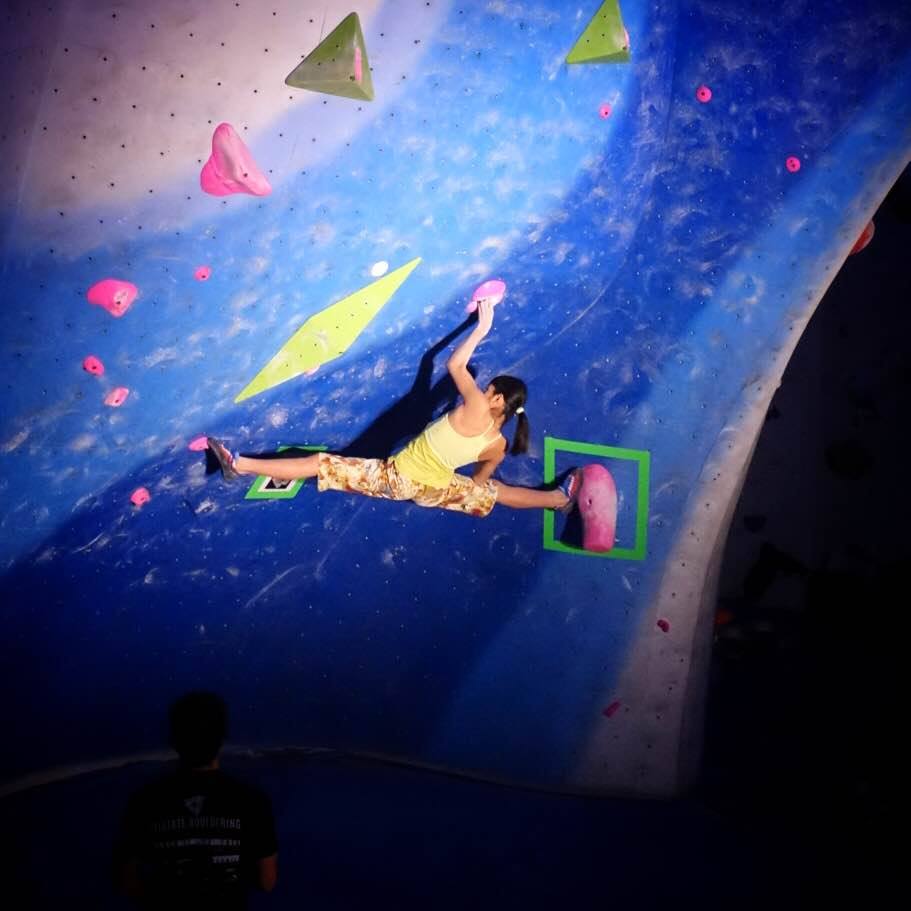 Ashima Shiraishi adopting a flexibility approach... Alex Puccio adopting a power approach...
Posting on their FB page, Big UP Productions added two photos of the action from The Cliffs at LIC in New York. Said pixs show two top flight female athletes – Ashima Shiraishi and Alex Puccio - taking a totally disparate approach to solving the same problem. Alex is a world renowned power house climber and not surprisingly she adopted for the power approach to the problem which was doing a Rose-style campus move. Remember also she had the knee surgery last year so that probably had a bearing on her methodology choice as well. Ashima went down the flexibility methodology pulling a 180 deg splits between the two footholds.
There's no right and wrong way to have done this and each athlete are using their respective 'strengths' to solve the problem and both are pretty impressive.
Enjoy your training – whether that's flexibility or power!
Click through here to Big UP Productions on FB