Fischhuber says goodbye to World Cup Bouldering
Thursday 18th December 2014
Dec 19th 2014
After a career spanning 15-years on the world bouldering competition scene, 31-year old Kilian Fischhuber announced his retirement on Monday.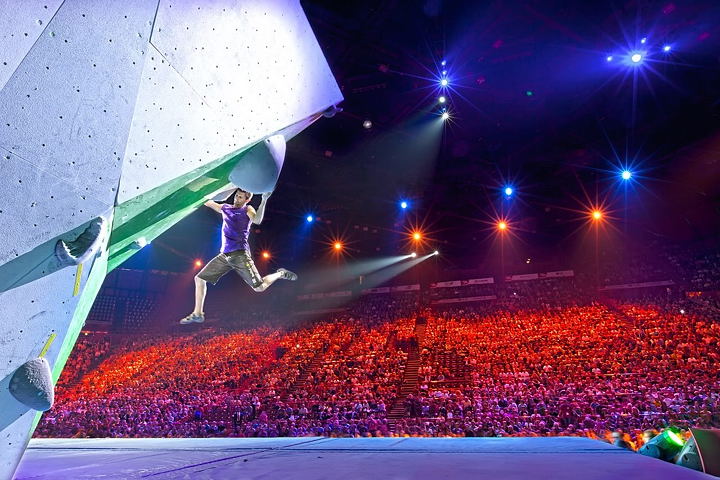 Kilian Fischhuber - The WC Boulderer. Photo Austrian Climbing Team
The news, which was reported on the Austrian Climbing Team's Facebook page, draws an end to a glittering career in which Kilian has won an incredible 21 world cup victories which has given him no less than five world cup titles and runner-up on four occasions as well as five medals at the European and World Championships. His first win was in 2004 and his 21st and final win was last year at the WC comp in his home town of Innsbruck. Those of us lucky enough to have been at the 2011 Cliffhanger event in Sheffield when it was combined with the world cup will remember the storming victory Kilian had beating Cedric Lachat and Alexey Rubtsov into 2nd and 3rd place respectively.
The word is that Kilian is looking to spend more time climbing outside – although given he is reported to be heading to Iran, South Africa and India anyone who is working on an amazing 'king line' somewhere off the Fischhuber tour route should have a little while to get it wrapped up.
For more about the Austrian Climbing Team click through here to see their FB page…