Final Day for BBC 2015 hopefuls @ Cliffhanger
July 12th, 2015
As the final day of the British Bouldering Championships looms large at Sheffield's Cliffhanger Outdoor Festival, the biggest names in British competition bouldering are well-placed going into the semi's. Complacency will not figuire in their game-plan however as there's a whole host of young talent snapping at their heels looking to step up into the senior comp scene and collect their first trophies. There are also a number of overseas climbers getting involved in the comp as well looking to spoil the party and make-off with some of the iron-ware.
Dave Barrans in action in the qualification round. Photo: Andy Botherway
No less than six male competitors – Phillips, Barrans, Burns, Coley, Garden and Parkinson – all topped out all five blocs in the qualification round albeit with differing numbers of attempts. With experienced blocmiesters like Messers Landman, Arnold and Partridge snapping at their heels however to say nothing of the maturing talents of Potokar, Rydal, Waterhouse and Pope lurging not far behind the semi's are going to be no stroll.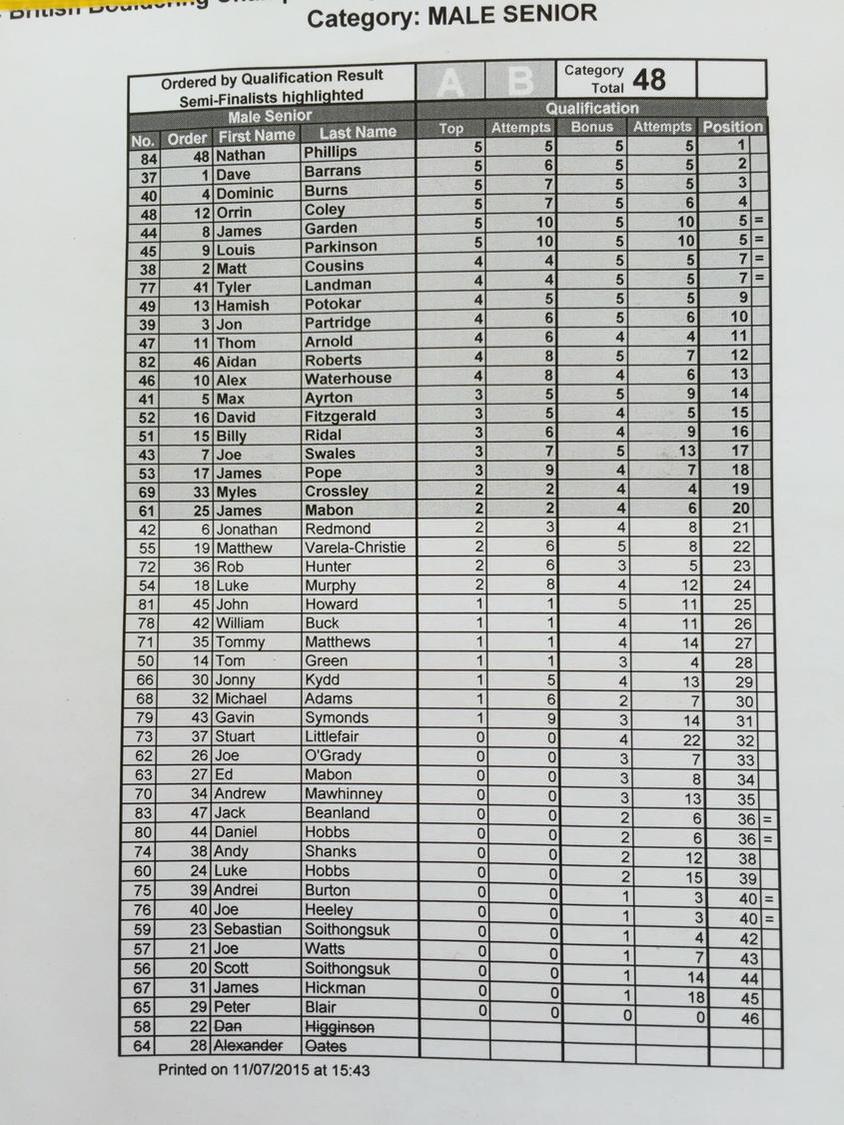 Male Qualification results
Diane Merrick in action in the qualification round. Photo: Anita Aggarwal
That Shauna Coxsey heads the women's comp is perhaps no surprise but alongside her in joint first is French and fellow World Cup competitor, Fanny Gilbert. The experienced hands of Leah Crane and Diane Merrick are sitting pretty close too so again the semi's are going to be a closely-fought round.
Female Qualification results
Finally, here's a reminder of the intended running order for today's action as the competitor emerge from the tunnel to face the action…
0900: Isolation for semi-finalists opens
1000: Isolation for semi-finalists closes
1030: Semi Final begins – 4 blocs – 5 min on, 5 min off
1245: Semi Final Finishes

1330: Isolation opens
1430: Isolation closes
1520: Presentation of finalists and observation period
1530: Final begins - 4 blocs, 4mins plus
1730: Final finishes
1745: Prize giving