European glaciers could be substantially gone by 2100
Thursday 10th December 2020
Research suggests that 92% of the glaciers in the European Alps could be lost to climate change by 2100.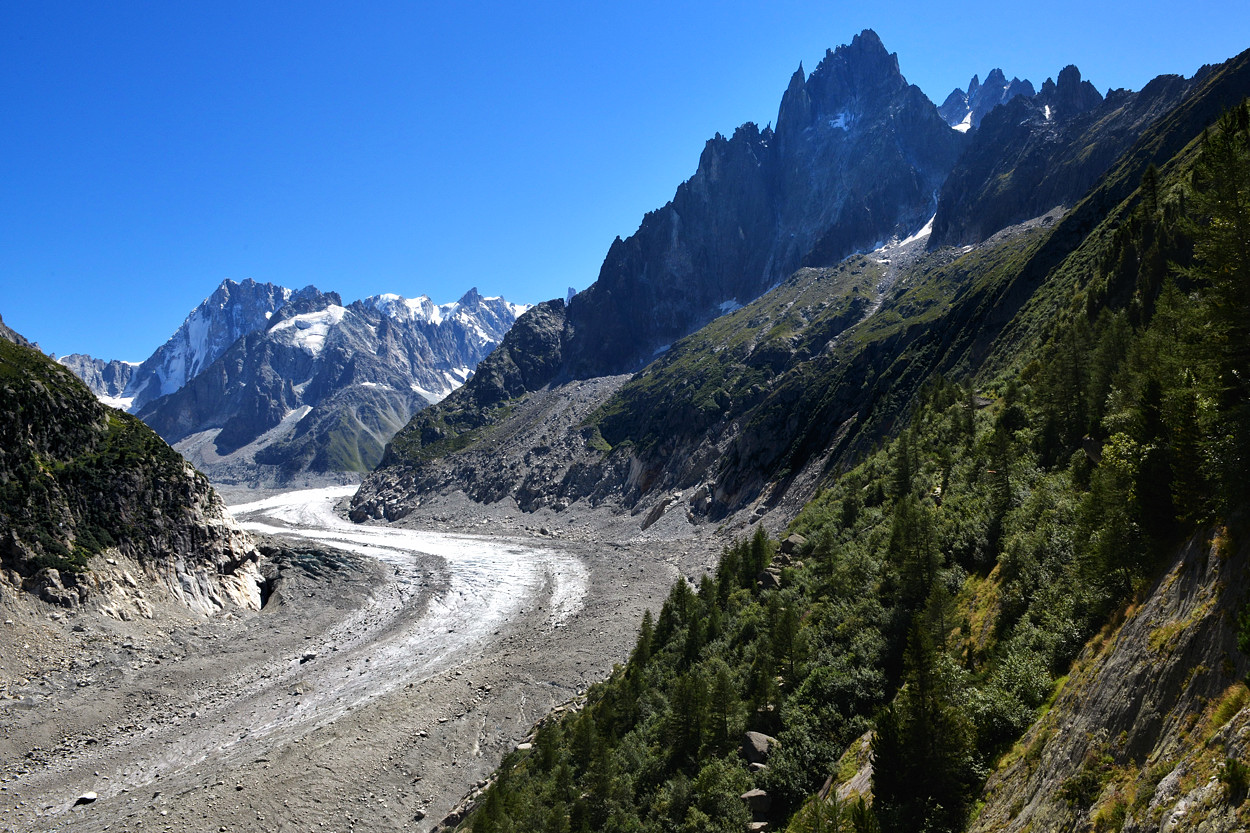 The study into glacial reduction has been undertaken by researchers at Aberystwyth University modelling what is called the environmental "equilibrium line altitude" (ELA) of valley glaciers in the Alps. At the ELA the snow and ice which accumulates equals that which then melts or evaporates when taken over a one year period. The research uses climate records and forecasts from the last 200 years.
The researchers believe that in a worst-case scenario 92% of all the glaciers in the Alps will be lost and that only limited patches of ice will remain at the highest locations in the Alps.
The best-case scenario, in which all the production of greenhouse gasses is stopped immediately, is that 69% of the glaciers will have disappeared.
Whilst the disappearance of the alpine glaciers is one of the most immediate and visible effects the researchers also believe that water run-off, storage and the Alpine eco-systems would all be affected.
The projection is that almost all the glaciers below 3,500m in the Alps will have melted by 2050 and the higher glaciers – such as those at famous ski resorts such as Klein Matterhorn in Zermatt, Switzerland, the Hintertux Glacier in Austria and La Grand Motte Glacier in Tignes, France – are likely to have gone by 2100.
Professor Neil Glasser, the co-ordinator of the European Union-funded Change project, said: "Glaciers are the 'canary in the mine' for climate change - their retreat is so fast."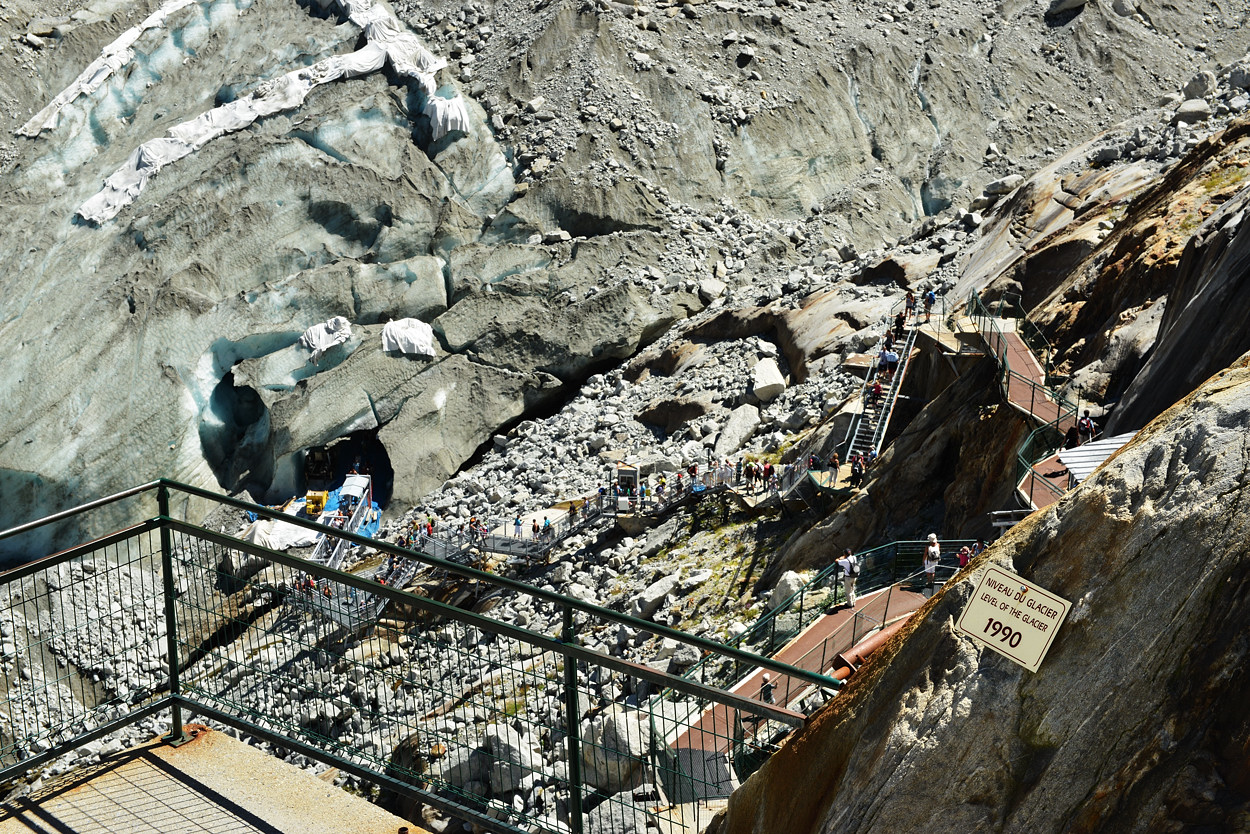 Sadly, this will come as no surprise to climbers and/or visitors who have been to Chamonix over the last few decades where the alarmingly diminution in the Mer de Glace has been all too obvious. The longest of France's glaciers at 4.3 miles, the Mer de Glace, is easily visited using the train to Montenvers. Back in 1988 visitors only needed to take a handful of steps to descent to the famous ice grotto which is carved out from the glacier ever year for tourists; sadly they now have to descent over 430 steps to get to the cave – shockingly walking past grotesque signs recording the previous positions of the glacier as they descend ever more steps down to the grotto.
Click through here to listen to an overview of the research given in an interview.