Euro Rock Round-up: Part 2 – Italy and Mallorca
For part 2 of our mini Euro Round-up tour we head to Italy and Mallorca.
The first news to report from Italy is Alfredo Webber's very impressive free solo of Panem et Circenses at Muro di Pizarra, Italy. Although short (c. 15m), Panem et Circenses weighs in at F8c - it makes it an extremely impressive solo in its own right especially so given that Webber is 52! The climbing, as can be plainly seen in the accompanying photo, is highly technical on small crimpy holds and shallow pockets on a gently overhanging limestone wall. Apparently, Webber has been preparing for his solo attempt over a two year period; he achieved his solo above 2 bouldering pads albeit without any spotters. Previously Webber made the news when – aged 48 – he climbed his first F9a. A very impressive achievement for Webber and another outstanding member of the "grey power club".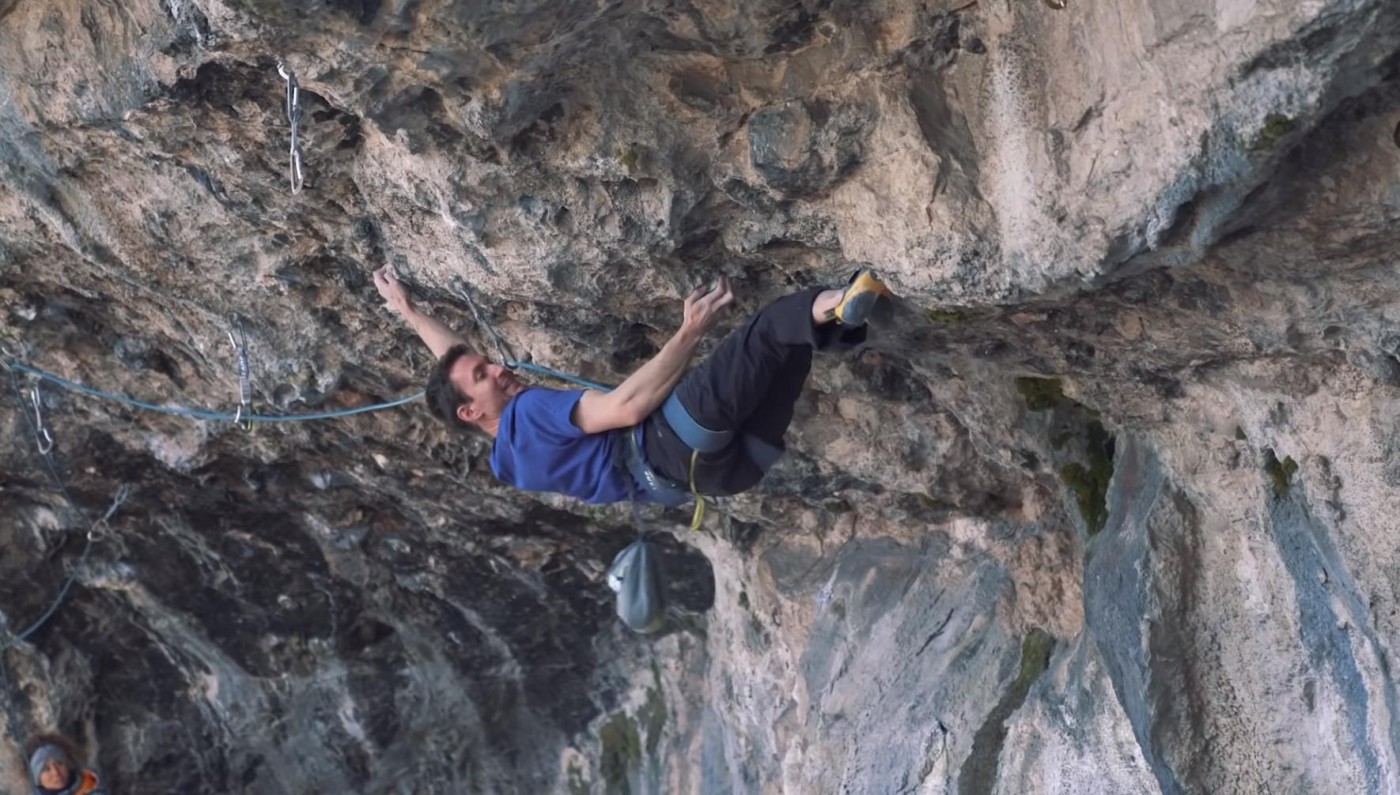 We simply can't visit Italy and not have a report about climbing that doesn't feature Stefano Ghisolfi! Having stepped up his game in the last couple of years Ghisolfi is never far from the news with a report of a hard ascent. His latest offering Terapia d'urto (F9a+) is in the small cave at Padaro above Arco.
Featured in the latest release of his Climbing Diaries, Ghisolfi's YouTube channel, Terapia d'urto of lies on the border between bouldering and sport climbing. Although the climbing involved is quite long the lip of the cave isn't high and the bulk of the route is actually quite close to the ground. That said, Terapia d'urto – like the other routes in the cave – have all been done as sport routes. Ironically, Terapia d'urto was originally bolted by Marco Erspamer - a boulderer - before Stefano Ghisolfi completed the first ascent. It's actually a linkup between L'arciere (F8c) and Goosfraba (F8c+). The 40 move Terapia d'urto is Ghisolfi's second 9a+ at Padaro; his first route of that grade, The Bow, was added last summer.
The other Italian star, Laura Rogora, is now working on Terapia d'urto having already sent Goosfraba earlier in March.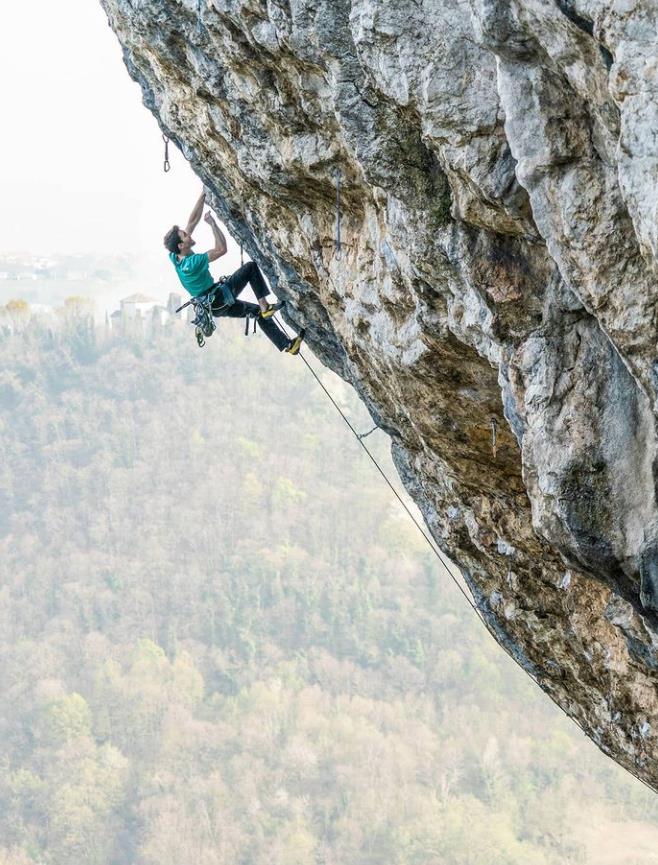 Just as we finish this round-up news is breaking that Ghisolfi has climbed yet another hard route; The Ring of Life (F9a/+) at Covolo. Originally climbed by @silvioreffo in 2014, The Ring of Fire hasn't seen a second ascent, in fact according to Ghisolfi few people have tried it even. Unsurprisingly, it didn't slow down Ghisolfi for long and after just two days working the route he sent the second ascent on his third day.
Ghisolfi says that his second ascent of The Ring of Fire will feature in a subsequent release of his Climbing Diaries; meanwhile watch him on the first ascent of Terapia d'urto in the video below…
Moving next over to Mallorca, the Basque climber, Iker Pou has recently made the first ascent of Guggen-hell (F9a+/b) to give what is considered to be the hardest route on Mallorca. The 50m link-up starts with a brutal looking roof which involves very physical moves on one and two-finger pockets before switching into more endurance climbing towards the top of the route.
Earlier in the winter, Pou made the first free ascent of Guggenheim (F9a+) at the same crag; his latest offering however usurps that route as well as an earlier offering Big Ben (F9a+) at Fraguel which he climbed in 2015. Pou climbed the third ascent of Action Direct in the Frankenjura in 2000 so has a long and distinguished career climbing hard and pocketed rock.
Watch Iker Pou climbing Guggen-hell below…