Doug Scott passes away aged 79
Legendary mountaineer, writer, charity worker and inspiration, Doug Scott, has passed away aged 79.
The classic summit photo of Doug Scott standing on the summit of Everest is etched in many climbers' minds. Although the first ascent of the South West face of Everest with Dougal Haston was a defining moment in Scott's mountaineering he achieved numerous other significant ascents during his long and distinguished career. Scott was awarded a CBE in 1994 and the Piolet d'Or Lifetime Achievement Award in 2011. Scott was also a successful writer and a tireless voluntary and charity worker.
Born in Nottingham (29th May 1941) Scott started climbing in his early teens having seen climbers at Black Rocks, Cromford in the Peak District. As a younger climber, Scott was attracted to aid climbing and he pioneered a number of first ascents of which The Scoop (A5) on Strone Ulladale which he climbed in 1969 is perhaps the most famous. A year later he climbed Salathe Wall on El Capitan. His interest in aid and big wall climbing lead Scott to write his first book, Big Wall Climbing.
Following a number of expeditions Scott, along with Chris Bonnington and Dougal Haston et al, were on the first ascent of Changabang in 1974. A year later came the first ascent of the South West face of Everest; famously, Scott and Haston survived a forced bivouac just 100m below the summit where remarkably they didn't succumb to frostbite.
Following an expedition to the South face of Denali, Alaska in 1976, the infamous expedition to Ogre came the following year during which Scott broke both legs in the descent. Numerous expeditions followed over the 25 years since that epic.
Having been a founder member of the Nottingham Climbers Club, Scott went on the serve on numerous club/organisation committees including the Alpine Climbing Club, the BMC, the Alpine Club; Scott served terms as vice/presidents on each. As well as the aforementioned CBE and Piolet d'Or, Scott was also awarded Patron's Medal by the Royal Geographical Society (1999), the Golden Eagle Award by the Outdoor Writers and Photographers Guild (2005) and the John Muir Trust Lifetime Achievement Award (2005).
Scott also made significant contributions in other areas doing voluntary work for mountaineering including time as the BMC representative on the UIAA, a member of the UIAA Management Committee, a member of the UIAA Mountaineering Commission and Chairman of the Traditional Values Working Group. He was also Chairman of Mount Everest Foundation and Vice Chairman of the Mountain Heritage Trust as well as an honorary member of the Climbers Club, The Alpine Club and the American Alpine Club. He was a Patron of the BMC from 2015 until his death.
Significantly, Scott was also heavily involved with charity work in Nepal forming the charity Community Action Nepal (CAN) for which he spent much of his time fundraising for.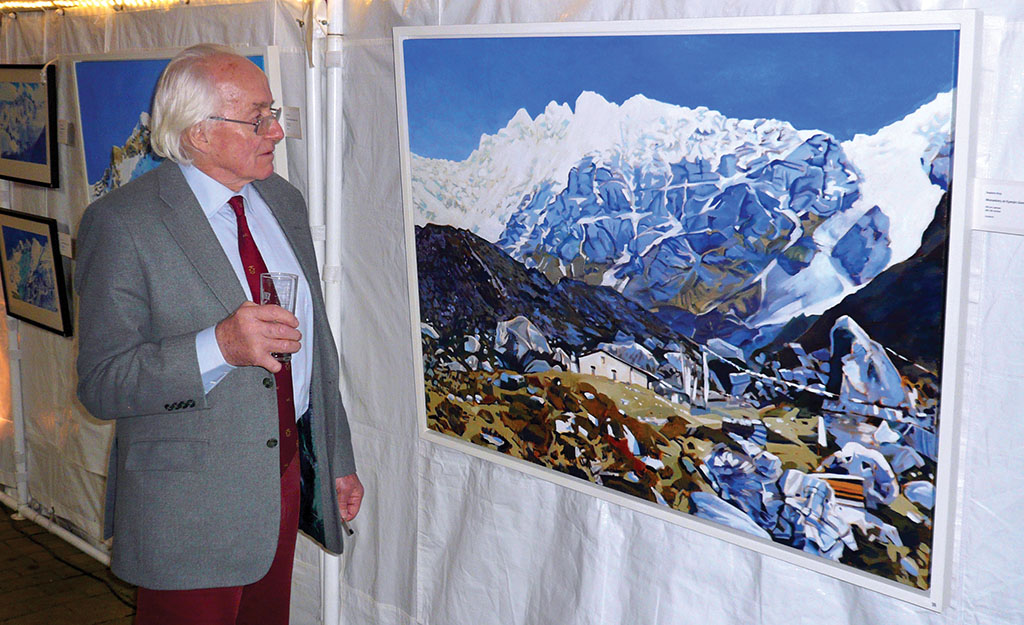 Scott was diagnosed with inoperable cerebral lymphoma in March of this year. Scott battled the disease and continued to raise funds for CAN as we reported earlier this year.
Scott died in the early hours of today (December 7th). A full obituary will appear in Climber Magazine in due course.
You can watch this extended interview with Doug from 2013 as part of the Mountain Equipment '50 Years in the Mountains' series: