Dave MacLeod adds Mnemosyne (E9) to Ben Nevis
Sunday 19th September 2021
Dave MacLeod has recently added a new E9 to Titan's Wall on Carn Dearg on the North Face of Ben Nevis.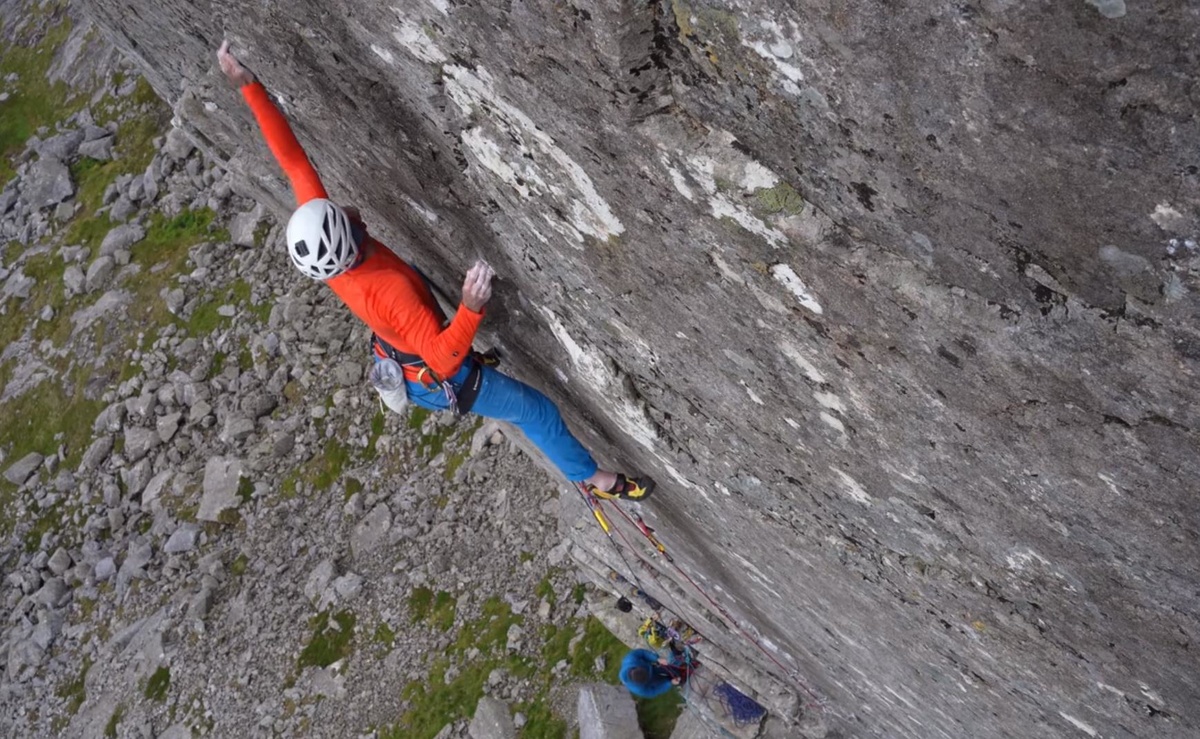 Carn Dearg Buttress (Red Cairn) on the North Face of The Ben is one of the most impressive pieces of rock in the UK. The North West Face is home to numerous well-known masterpieces such as Bullroar (HVS 5a), Centurion (HVS 5a), Torro (E2 5c) and King Kong (E2 5c). Towards the right-hand side of the buttress the slabby nature slowly gives way to steeper rock on the arête of the buttress taken by the likes of The Bat (E2 5b) and The Banana Groove (E4 6a). Right of these routes is a shear 80m high wall; Mick Fowler's uber classic Titan's Wall (E3 6a) takes this wall up a series of cracks.
When Steve McClure did Titan's Wall a few years back he noticed a possible project up a thin, bold line left of Titan's; subsequently, McClure passed that intel onto Dave MacLeod. Earlier this summer Dave MacLeod took up the challenge of said line. The meat of the route lay above the mid-height belay ledge of Titan's Wall. As McClure had suspected, the climbing proved both hard and poorly protected.
Nevertheless, MacLeod began the process of projecting the line. Climbing mainly on his own, MacLeod dug deep into the project. Working the project on a top rope meant that MacLeod had first to rope-solo the whole of Titan's Wall to set up his top rope. Finally, when he was ready to go for the big lead MacLeod enlisted Robbie Phillips to accompany him for an attempt.
Dave's preparation, his attempts to place the numerous small wires and sky-hooks which protect the hard climbing, the down-climb and then go for the final lead are all documented in his vlog. It's a fascinating insight into what it takes to project and then lead a bold new route in the Scottish mountains. Watch the blog on Dave's YouTube channel below.