Dave Graham and Jorge Diaz-Rullo both climb F9b
Wednesday 7th October 2020
Following a protracted battle with summer heat David Graham and Jorge Diaz-Rullo have both redpointed F9b's.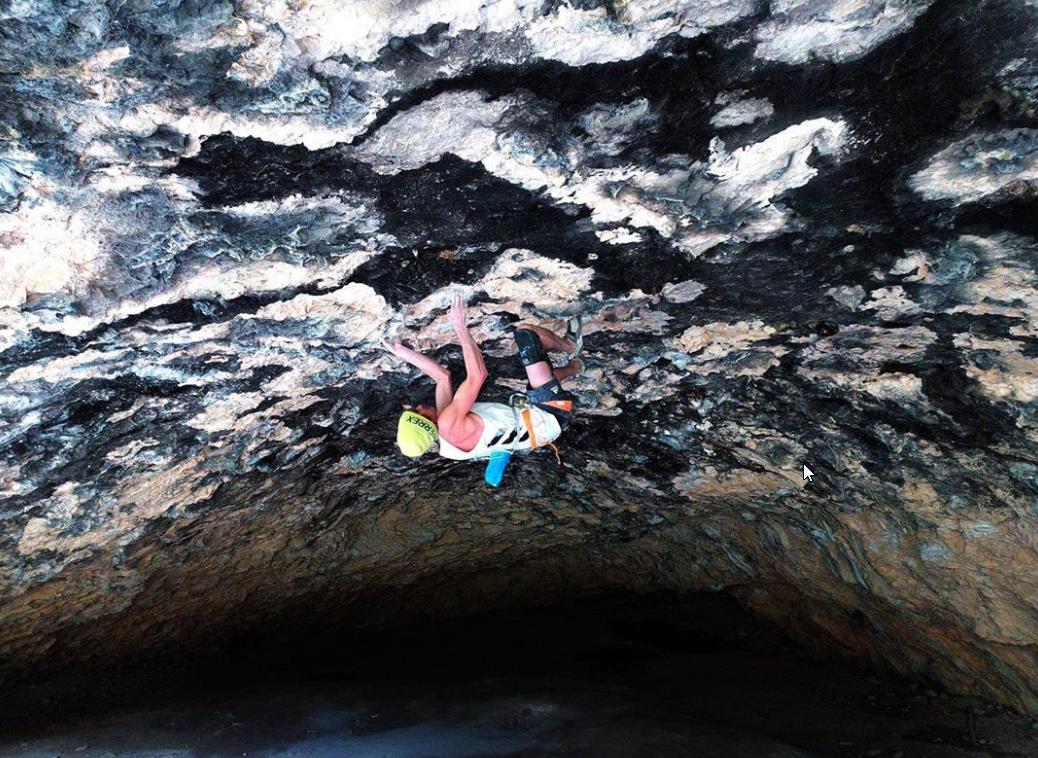 Anyone following Dave Graham on his Instagram feed will be away that he's been in living in Spain recently and battling the summer heat on a number of projects. Initially, Dave projected La Capella at Siurana. Sadly, his efforts were unrewarded and his project extended into the summer heat whilst he waited for his Spanish residency to come through.
"It's not my first rodeo when it comes to trying rise above the weather, just gotta keep your head down, and go to work" was how Dave summed up the situation back in May. By June things were beginning to come together for Dave in the heat; "In the last month I managed to ??: Estado Critico 9A, Set de Paput 8C, Directa Jabali 8C, Aitzol 8C, and Chronica Profunda 8B+. I am not exactly used to climbing or even existing in the heat."
Finally, having got a five year residency confirmed in August, Dave started work on Ali Hulk Extension Sit Start (F9b). Dave outlined his progress; "I've had about 5 sessions so far on this beast in the last month, and the average temperature has been about 35C/95F. I've honestly never tried to climb this hard with heat like this, and I never could imagine climbing with so much sweat pouring off my body, utterly chalkless hands, and falling with a completely terminal pump ? It's been a crazy learning experience, and a radical form of training, which despite the brutal suffering I'm actually beginning to embrace."
Fast forward to the end of September Dave reported that he's redpointed the second ascent of Fin de Ali Extension Sit Start (F9a+) saying for him it was; "Something like hard 8b+ bloc into 8c+."

Yesterday, Dave wrote that he'd succeeded on Ali Hulk Extention Sit Start; saying; "Ali Hulk Sit Start Extension Total [9B] ☑Last Tuesday I finally managed to climb the full line of the Ali Hulk Cave, a futuristic vision from one of my biggest inspirations in climbing, @dani_andrada_climb"
Dave's write-up outlines his amazing battle on the day…
"During the extreme heat of the deep summer I spent most of my sessions crafting methods; most of which I changed multiple times afterwards, seemingly climbing in circles for months until I actually came up with a 130 move sequence which I felt confident with. The first half of the roof is very bouldery, where as the second half is more endurance oriented. The day it went down I had zero expectations to climb it. It was one of the last hot days we had, particularly humid, and not a lot of wind, I was tired from trying No Pain the day before, and had some nagging splits that needed tape, so I sat myself down at the start whimsically for a good old training burn, planning to fall at the first crux. Somehow, I managed to cross the roof, but was savagely pumped and nearly fell off getting into the rest position. From there I declared I would fall immediately ? I couldn't shake the pump so I decided to just keep it movin, engaging myself in a brutal battle to get through the more physical Hulk section, and landing myself at the next rest with a near terminal pump in my entire body. I bailed again on the rest as my legs began to fail me in the kneebars, wanted to fall (honestly) as the pain in my feet was goin over the "threshold", prayed I would maybe slip off in order to relieve the burn, yet somehow kept doing "one more move" (the mantra) until I made it through the Extension portion. This is where I got nervous. It was time not to punt ? I hung in the last shitty rest rapidly shaking either arm preparing for the past section of real resistance, and launched. Move by move I executed my beta, completely focused, only until the last move of the route. I rocked over my foot, locked of, assuming I would pitch, reached for the last jug, and BOOM. Summit. I couldn't believe what happened, still can't. One of my most memorable and rewarding ascents in my life."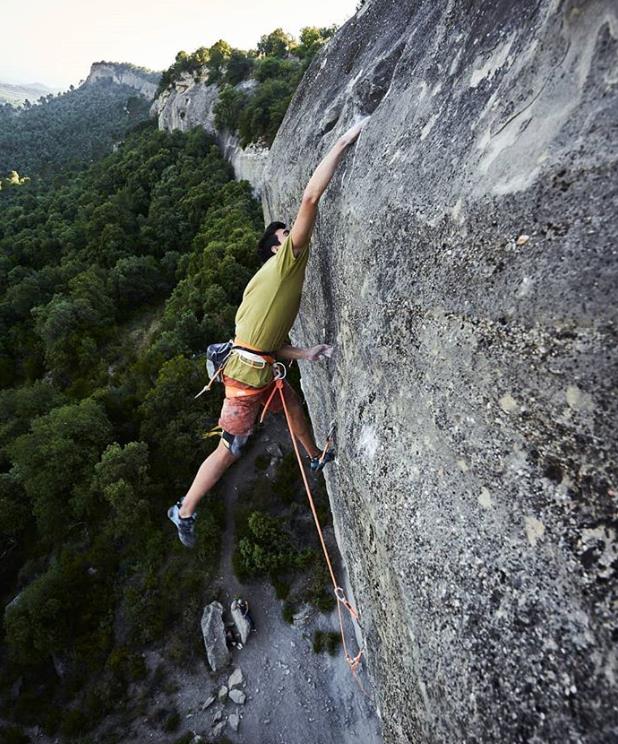 In other news Spanish climber, Jorge Diaz-Rullo, has also climbed another F9b with El bon Combat. Like Graham, Jorge Diaz-Rullo also battled through summer heat whilst working his project. That however wasn't his only issue; "30+ days of work, almost 2 months living in the sector alone, stressed by the heat of summer, drenched by a ton of rain, one robbery, so many frustrations and the fear of fighting a losing battle... I'll never have the words to express this process ... But now I am happy to announce that the battle has finally come to an end and I am proud to say it was a battle worth fighting for ??"
El bon Combat was originally climbed by legend Chris Sharma at a proposed grade of F9b/+. Jorge Diaz-Rullo however, took a personal grade of F9b as he explained; "As for the grade of the route, it's always something I find hard to evaluate so I usually end up leaving it aside. Each climber has had a different opinion. @chris_sharma proposed 9b/+, @jakob.schubert lowered it to 9a+ and @felipe.camargo pointed it out to 9b. I appreciate all their opinions, but at the end of the day if it's a first ascent, it always going to cost you more time and effort and on the other hand, if you come well trained, in your best moment and with good conditions it might feel easier/less difficult. But for me, I think the most honest thing is to award it 9b, for some it could be less, and I don't rule that out (9a+/b) but it has cost me so much, it's my antistyle and the conditions did not help at all... It was truly, very difficult for me! So long story short, whatever the grade is, I'm just happy to have done it! ??"
During this period Jorge Diaz-Rullo was also climbing elsewhere to keep his motivation high. During that period he climbed his 10th F9th grade route and did his first ever two F8c's onsight.
Click through here to follow Dave Graham on Instagram and here for Jorge Diaz-Rullo.