Dani Arnold climbs Uristier (WI6+/M8) in Schöllenen Gorge
March 14th; 2019
Earlier this winter Dani Arnold has added Uristier, a new nine pitch winter route in the Schöllenen Gorge.
Dani Arnold on Uristier. Video grab.
Mammut report that their athlete, Dani Arnold, added the new route in the Schöllenen Gorge near where Arnold lives back in January. Arnold first tried the line last year with Martin Echer but the pair had to abandon their attempt after the first pitch when it was apparent that the conditions weren't good enough. Further attempts were postponed until this winter.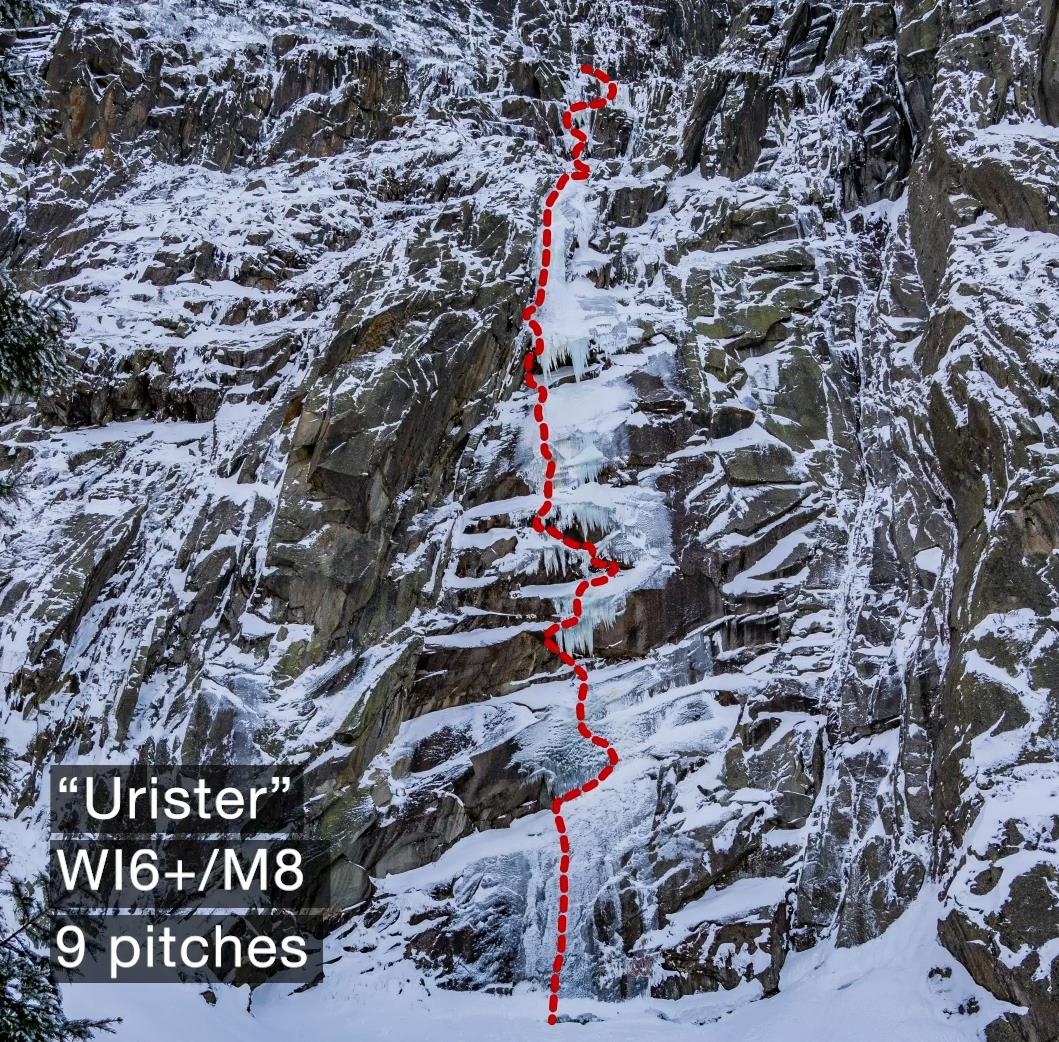 Uristier topo. Video grab.
In January of this year, Arnold returned. Over four days Arnold made the first ascent of the nine pitch route with three different partners; Martin Echer,his brother Mario and André Kluge, Quality Manager Hardware at MAMMUT. The weather was good for only one of the days, the rest of the time it snowed and/or was windy. Once climbed, the first four pitches were fixed so that they could jumar to their high point without repeating every pitch. Dani Arnold rated Uristier as WI6+/M8. Good conditions are said to be essential.
Click through here to go to the Mammut website and watch a video related to the route.