Dani Andrada does fourth ascent of Chilam Balam
Monday 16th November 2015
Dani Andrada does fourth ascent of Chilam Balam
Nov 16th; 2015
Dani Andrada, the Spanish climbing machine, has just made the fourth ascent of Chilam Balam.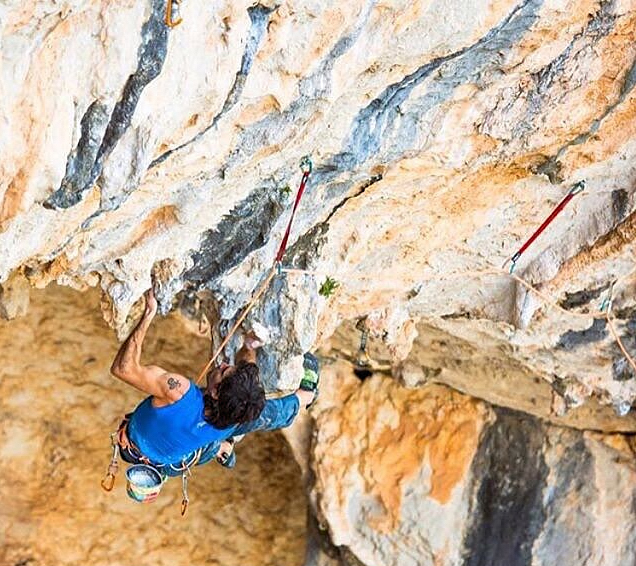 Photo by @davidlopezcampe!
Originally, Chilam Balam was done in Bernabe Fernandez in 2003 and graded a controversial F9b+. The first repeat by Adam Ondra came in 2011 – after just three days! Ondra thought it was worth bottom end F9b. Earlier this year, Seb Bouin made the third ascent – click through here for our report. Since then both Dani Andrada and Edu Marin have been working on Chilam Balam. Edu thinks the route is worth F9a+/b although Dani who has made the fourth ascent is reported to say it's F9a+.
It's an impressive return to top-flight sends for Dani Andrada. Previously, Andrada has made the first ascents of Ali Hulk (Sit Start Extention) and Delincuenta Natural (Extention) – both of which are at Rodellar and both of which are F9b. Andrada climbed these in 2007 and 2008 respectively.