CWIF stars shining bright
March 9th; 2017
With CWIF just over a week away, the Climbing Works are confirming more and more top climbers that are in the line-up and heading over to Sheffield for the festival.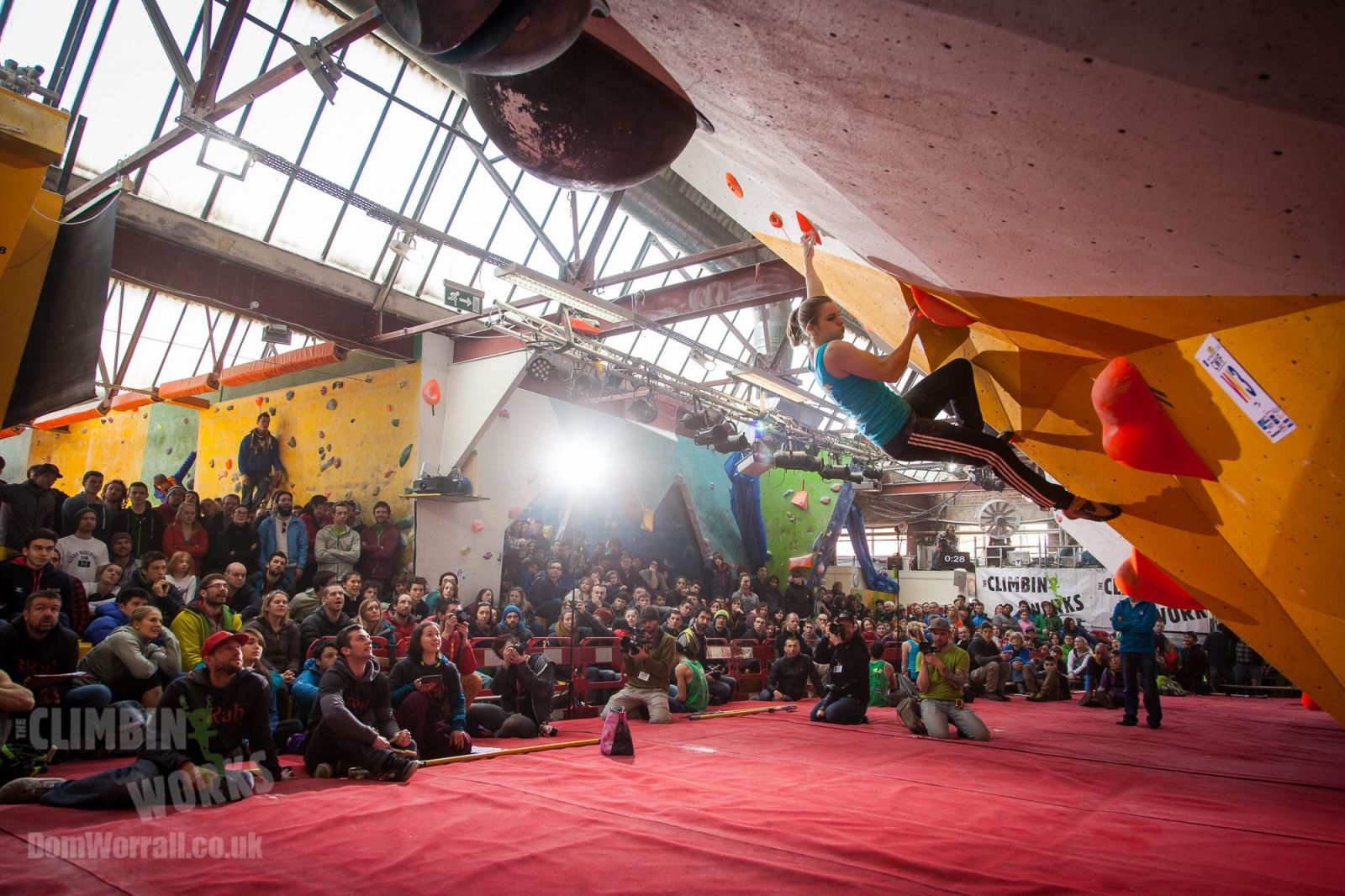 Every day the Climbing Works are announcing the latest athletes that will be contesting the CWIF titles. Go here to the Climbing Works latest announcements.
One thing is for sure – CWIF 2017 will see a new female champion as six-time winner Shauna Coxsey is still rehab'ing her shoulder after surgery and hence won't be competing. That leaves the field open for national stars like Leah Crane as well as internationals such as Petra Klinger, MelissaLa Neve and Sol Sa. The men's event will be a fire-cracker of an event as well with former CWIF champions Alex Megos, Seam McColl and Jakob Schubert lining up alongside the current World Cup Champion Jongwon Chon from South Korea.
Qualification
The qualification format on the Saturday allows none-pro climbers to compete amongst athletes at the top echelon of the sport. The c.450 competitors will be split into 3 qualification sessions that then get whittled down to 20 Semi-Finalists. During the qualification sessions all climbers attempt the same problems. For those who don't want to take it too seriously there is a fancy dress competition and special off-piste problems during the 3rd session only for those who want to do wait until darkness falls to show off their special costumes.
Livestream
The Climbing Works have partnered again with leading livestream specialists Technative. In 2016 Technative brought a quality to the filming and streaming of The Rab CWIF that raised the level of showcasing climbing competitions. Technative are keen to once again raise the bar for 2017 Rab CWIF.
Sam Whittaker, the CWIF Festival Director says:
"Every year The CWIF has got bigger and better and for our 10th year the partnership with Rab brought it to another level. It was hard to imagine at first how we could top that but we've worked hard to put together another top competitor list and we are excited at hosting another wonderful CWIF."
The CWIF along with ShAFF (click through here for more on that) are two of four headline events of The Outdoor City Weekender festival.
Sheffield is The Outdoor City, the UK's leading destination for people seeking outdoor adventure, city culture and rural escapes. www.theoutdoorcity.co.uk to find out what else is happening on 17-19 March 2017 please visit http://www.theoutdoorcity.co.uk/outdoor-city-weekender
The Outdoor City Weekender launches Sheffield's line-up of outdoor events for the year.