ClimbScotland launched
Sunday 20th September 2015
Sept 20th; 2015
ClimbScotland, a joint venture between the Mountaineering Council of Scotland (MCofS) and sportscotland, was launched yesterday as part of the Scottish Youth Climbing Championship at the Edinburgh International Climbing Arena.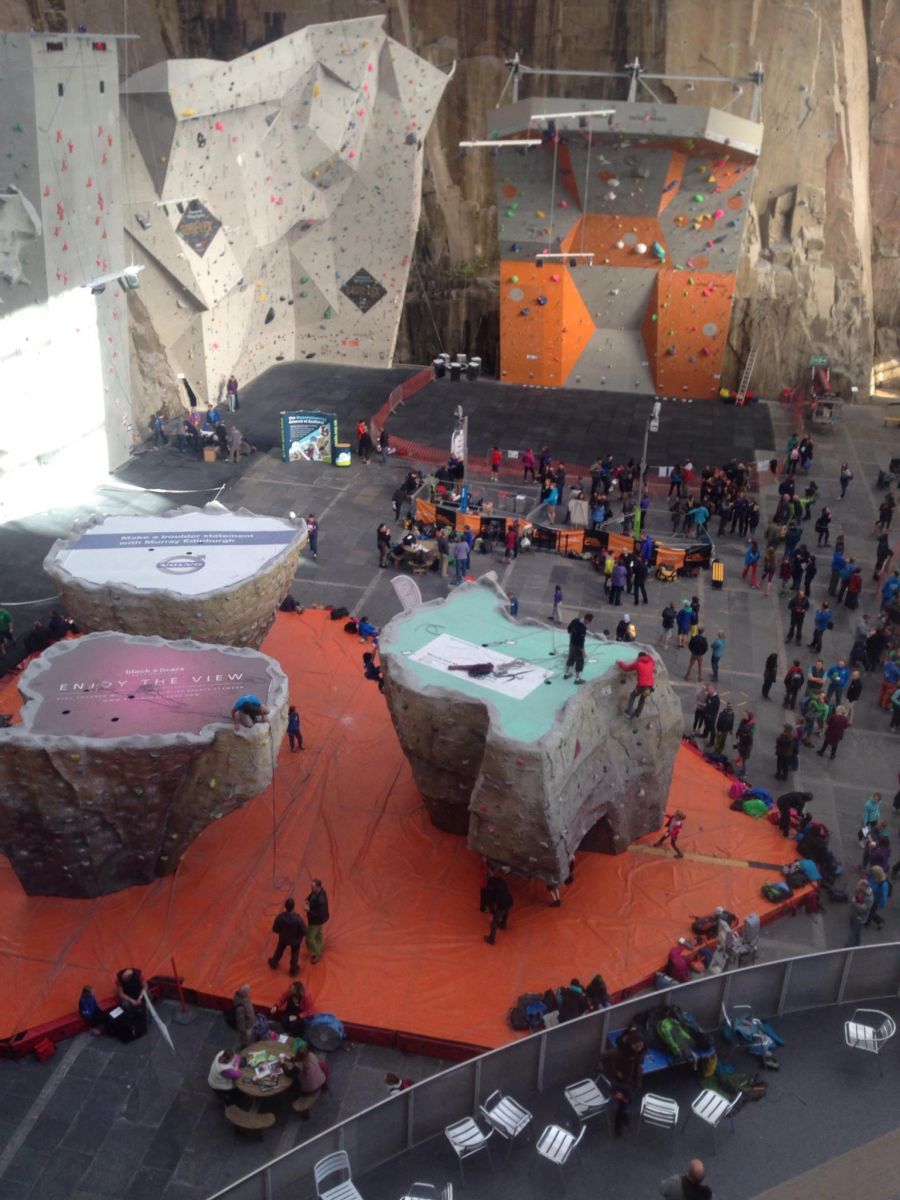 The scene yesterday at EICA before the launch of ClimbSCotland and the Scottish Youth Champsionship. Photo ClimbScotland FaceBook
The purpose of ClimbScotland is to provide a focus for young climbers in Scotland. Covering both indoor and outdoor climbing, ClimbScotland is specifically aimed at promoting opportunities for 7 to 24 year-old climbers by offering opportunities to patriciate and progress in climbing via a series of initiatives:
• Self-sustaining network of teacher, parents and volunteer-led climbing clubs and climbing walls for young people
• Vibrant online gateway to climbing specifically for young people through a new website and social media
• Spectrum of climbing courses, coaching and competitions for beginners to elite level
• Team of development officers and ambassadors to support budding clubs and young climbers
ClimbScotland is one of the most ambitious projects the MCofS has ever undertaken and a major one within sportscotland's funding programme. It will help bring health, social, educational and economic benefits to communities across Scotland.
For more info click through here to go to the ClimbScotland website or here to the FaceBook page.