Changing Fortunes in Scotland
Tuesday 23rd December 2014
Dec 23rd 2014
Winter conditions in Scotland are notoriously fickle, last week and last weekend being a case in point.
The windy and snowy conditions on Friday Dec 19th gave way to more settled weather on Saturday and plenty of teams hit the hills to take advantage of the forecast conditions. As usual, the Northern Corries saw the lion's share of the action. Farther afield, teams were out on The Ben (see later for more reported action on The Ben…) and in Glencoe where Kevin Avery reports an ascent of Central Groove (VII, 7) on Stob Coire Nan Lochan.
Despite rain and a (car) temp reading of 2 degs, Kevin and Richard headed in breaking trail into the coire. Arriving before the other teams, they went for Central Grooves (VII, 7) one of the classic mixed route.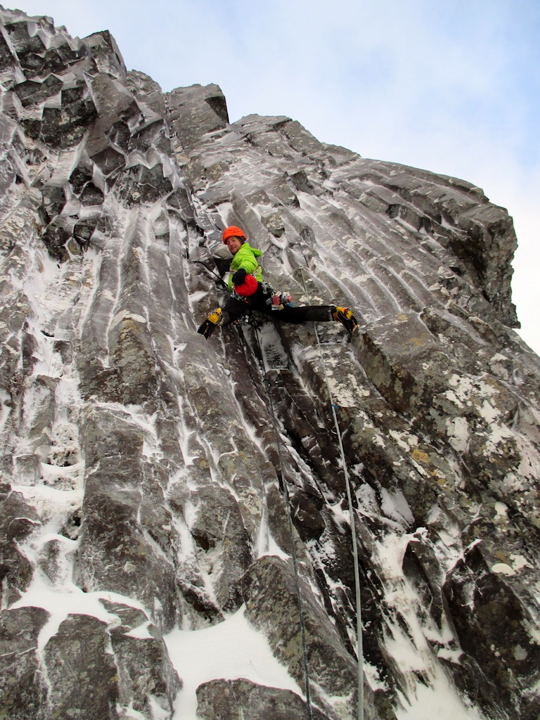 Kevin leading pitch one of Central Grooves (VII, 7). Photo Richard Allen
Kevin reports "the route looked to be in excellent condition (as did the other steep routes in the corrie) and it was with excellent turf, helpful ice and generally good pro apart from a pokey section at the beginning of pitch 3. Amazing, varied, steep and technical climbing with its fair share of hero hooks made for a totally memorable day out!"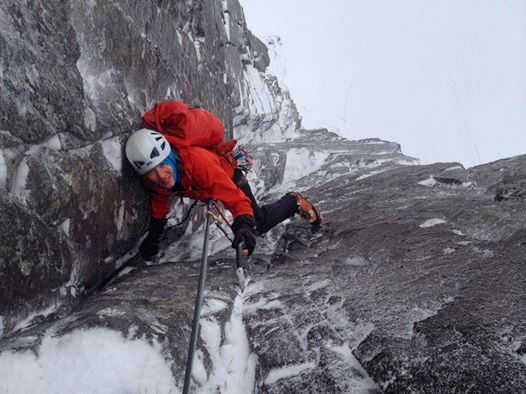 Richard Allen seconding pitch two of Central Grooves. Photo Kevin Avery
Sadly, but as forecast, Sunday turned out to be a wash-out. Kevin again; "… when we left Glencoe on Sunday lunchtime, it was 10 degrees, windy and wetter than I've ever seen it (which is saying something)!"
To read more about Kevin Avery's ascent of Central Groove (VII 7), as well as his other recent winter exploits click through here…
Simon Richardson reports on his Scottish Winter website/blog that Dave Almond, climbing with Simon Frost and Graham Dawson respectively, made an ascents on Monday Dec 15th of Inclination (VII, 8) on Stob Coire nan Lochan and then of The Secret (VIII,9) on Ben Nevis on Wednesday Dec 17th. Simon also reports that Andy Nisbet and Steve Perry added an excellent new route Flying Saucer (VI, 7) to Stob Ban in the Mamores on Tuesday Dec 16th.
To read more about these ascents click through here to go to Simon Richardson's blog…