Catherine Destivelle awarded Piolet d´Or Carrière
Catherine Destivelle has become the first female to be awarded the prestigious Piolet d´Or Carrière. She will receive the award at the international festival in Ladek, Poland in September.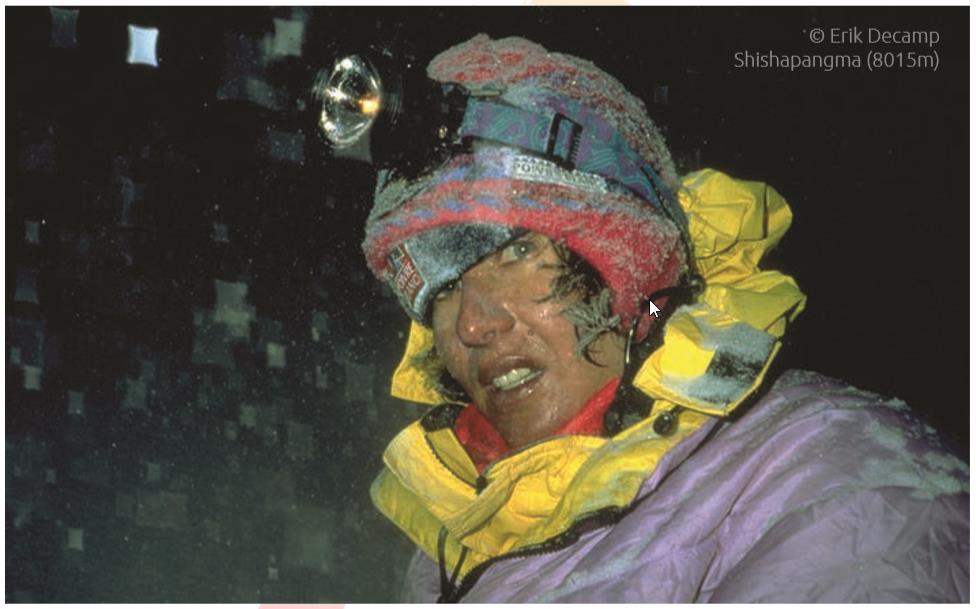 Born in July 1960, Catherine began playing on the sandstone boulders in Fontainebleau as a young girl. By the time she was 14 she was climbing regularly; aged 16 she went on a trip to the Verdon and the Vercors with her friends. Within a year she had climbed all the big classic rock routes in the Chamonix; amongst the many she repeated was the American Direct on the Dru which she climbed in just seven hours.
In her early 20s Catherine had an extended break from climbing before returning once again to the sport. Following a surprise win at Bardonecchia in 1985, Catherine participated in competition climbing for a few years before 'retiring' after Snowbird in 1988. Using her sport climbing fitness she was the first female climber to redpoint both F8a and F8a+.
Catherine turned away from sport climbing in 1989 to concentrate on mountaineering. With Jeff Lowe, she made the second free ascent of Nameless Tower in the Karakorum which she followed up with a whole series of amazing ascents in the Alps, the first of which was a four-hour solo ascent of the Bonatti Pillar on the Petite Dru. Returning once again to the Dru, Catherine later made an 11-day ascent of a new route on the west face. Between 1992 and 1994 which she made a remarkable series of winter ascents including the North Face of the Eiger, the Walker Spur on the North Face of the Grandes Jorasses and the Bonatti route on the North Face of the Matterhorn.
Having climbed at the highest standards in the Alps Catherine returned to the greater ranges once again. She turned her attention to the Himalaya climbing the Southwest Face to the summit ridge of Xixabangma, the West Pillar of Makalu and the North Ridge of Latok I. She also made two significant first ascents in the Sentinel Range of Antarctica.
As well as a starring role in various films including Rémy Tézier's Au-delà des cimes - a film that showcased Alpine climbing - she went on the set-up her own successful publishing company, Les Éditions du Mont Blanc.
Catherine Destivelle will be the 12th recipient of the Piolet d'Or Carrière Prize following such greats as Reinhold Messner, Doug Scott as well as the only Frenchman who has already obtained this distinction, Robert Paragot. She is also the youngest person ever to be awarded the Piolet d'Or Carrière Prize, the Lifetime Achievement Award.
For more information click through here…