Camp 4 switches to lottery allocation
May 22nd; 2019
Camp 4 in Yosemite Valley has switched to a lottery-based campsite allocation as of today.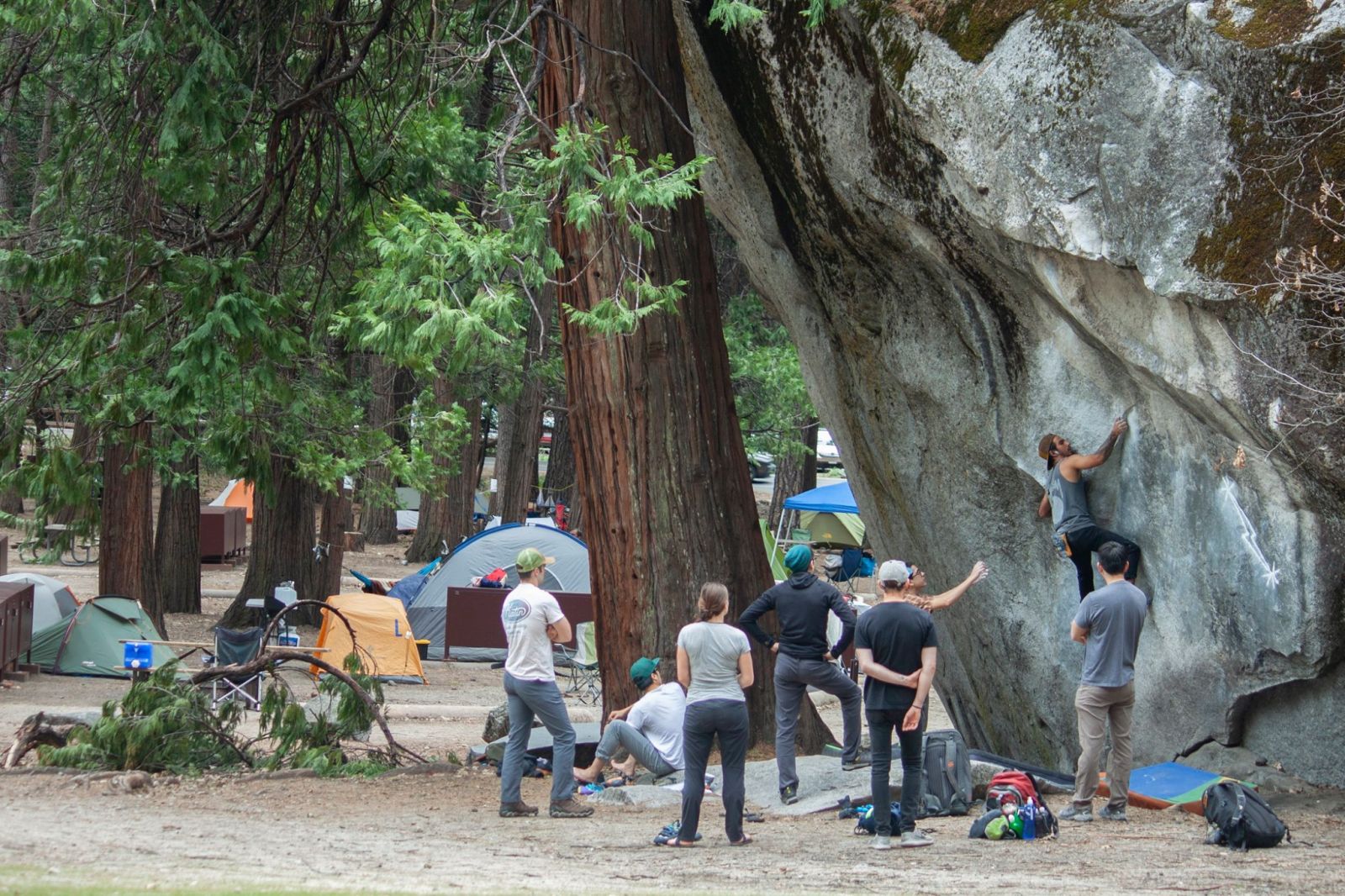 Camp 4 and Midnight Lightening - little short of national momuments
The infamous Yosemite Valley campsite, much-loved and sometimes hated, by visiting climbers the world over is switching to a lottery-based campsite allocation instead of the usual in-person, first-come, first served system.
Ever since Yosemite exploded onto the scene as a world climbing destination, queues – called lines by our American friends – have formed outside the rangers office to get a campsite allocation. Name changes, registering in different group members and moving tents were common-place even back in the late 70's and early 80's. It has always been something of a nightmare to get a 'spot' in the campsite of choice and climbers have traditionally employed every dodge under the sun to get and keep a campsite spot despite the tight restrictions imposed by the National Park Rangers.
The new system, part of a pilot project which will run until September 15th, is designed to eliminate the long queues of climbers forming every night ahead of the allocation the following morning. The lottery system will operate daily and anyone wishing to camp needs to apply any time between midnight and 4pm the night before. Applicants can apply for up to 12 people and for up to 7 nights. Notifications to the applicants will be sent out in the late afternoon or evening.
A non-refundable $10 fee is charged per application. Only successful applications will be charged the campsite fee which is $6 per person per night.
As usual, six people only will be assigned to each campsite and members of a group may be split across different campsites.
Applications can be made on-line here…
More information, including details on the system used over winter as well as the camping limit (30-nights in total per year in the national park but only 14 nights between May 1st and Sept 15th and only seven in the Valley itself) can be obtained here…
Click through here to go the Yosemite National Park FB page and read the discussion on the change to the new system.