Buster Martin racking up the hard sends in Spain
Buster Martin has been cranking hard over the winter at Spain; one of his last redpoints was the fourth ascent of El Potro – a recent Ondra F9a addition at the Laboratory Sector, Margalef.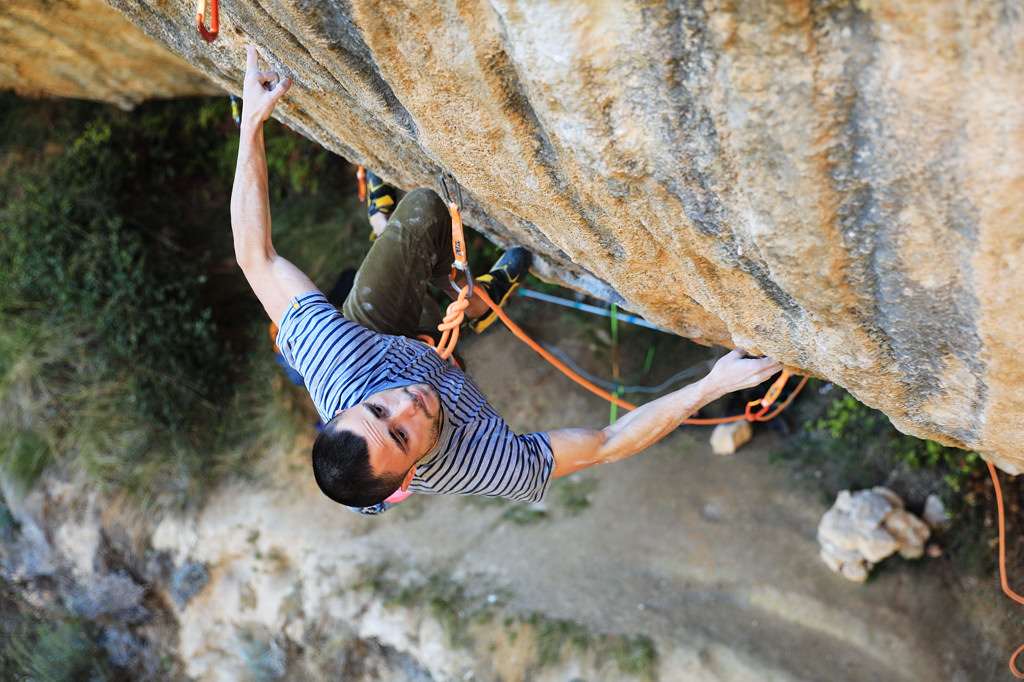 El Potro was first climbed last autumn by Adam Ondra. Frustrated by the conditions generally at Margalef during his visit, Ondra was unable to repeat his goal route, Perfecto Mundo (F9b+) so he had to settle for a few other 'easier' routes including the first ascent of El Potro – a short but powerful pitch – on the Laboratory Sector at Margalef. Following the first ascent, Alex Megos nipped in for the first repeat.
Buster, like a number of international and local climbers, has been plugging all winter at Margalef on the harder routes. Buster's ascent of Ondra's El Potro - the 4th – came last week. Posting online Buster commented: "Burled my way up this in a few tries yesterday. First session on the meat of the route but was well aquatinted on the easier top and bottom sections from First Ley and Bumbaye."
That's a cracking performance from Buster but the story didn't stop there, however; Buster graded El Potro F8c+, not the F9a that Ondra offered! "It just didn't feel like F9a compared to other routes at the sector," Buster told Climber. He offered what he thought might be the explanation for the original F9a grade: "I do think conditions have a big impact on this bit of rock, the last couple of months it has just soaked up the humidity and it seems to stay semi damp for a long time after train and everything felt a lot harder. So the FA might have been done in these poor conditions." A number of other climbers who have been on the route have agreed with Buster's assessment.
Having redpointed First Ley (F9a+) previously, Buster's main objective for the winter was First Round, First Minute (F9b). Sadly, Buster's been having a hard time on FRFM as he explained: "First Round has been a bit frustrating as it was wet for 6 weeks or so. The top boulder is feeling great but I'm struggling with the section on First Ley."
Other highlights from Buster's trip have been repeats of a few other routes including Bumaye (F8c+) and a slew of F8c's including 24 Hour Party People, Alzheimer Brothers, Mistic and Aitzol. He also pushed his flash grade up a notch as well doing Bongada – Rodillar (F8b+) - his first of the grade.
Finally, as a footnote, Buster tells us that just today he managed to redpoint Jungle Speed (F9a) over at Siurana. There no worries about the grade of that dropping as Buster said: "Feels solid at grade after the [hold] break."
Finally, watch Adam Ondra making the first ascent of El Potro below…