Breaking News: Neil Gresham adds Sabotage to catwalk headwall at Malham
Oct 14th; 2016
Neil Gresham has added Sabotage (F8c+) to the headwall above Predator.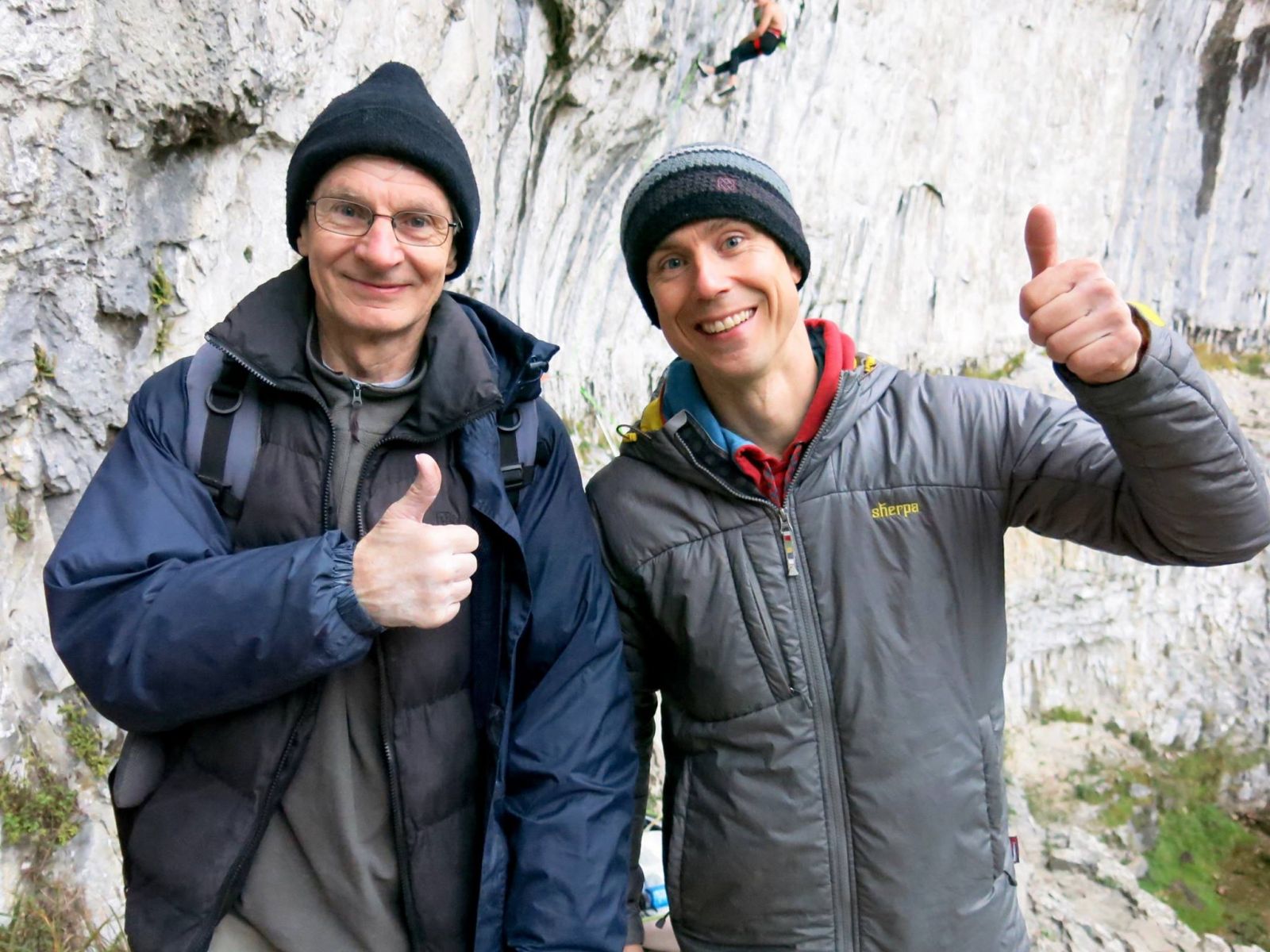 Neil Gresham and Pete Brown celebrate their double send at Malham
Since moving back up north and basing himself at Kendal, Neil has been busy beavering away on new routes in the Dales. Neil's first new line was Straight Jacket (F8a+) at Malham – click here for that report . Following that, Neil stepped-up the action and did Freakshow (F8b+/c) at Kilnsey – click here for that report.. His latest route Sabotage however represents a new grade for Neil and clearly it comes after considerable effort as Neil commented on FB; "I've lost count of the number of days we've spent here this year but who cares. All I know is that after 48 ascents of Predator I'm looking forward to a change of scene."
Neil's first ascent came on the same day as Pete Brown – at the tender age of 66 – did Tremelo, his first F7c.
CLIMBER hope to bring you more details asap…