Ben Moon signs for Boreal
Ben Moon is back in the headlines again after his recent repeat of Rainshadow (F9a) at Malham Cove. This was Ben's second career F9a and came an incredible 25 years after Hubble which is now widely accepted as the world's first F9a route.
On recommendation from other climbers Ben found himself testing some Boreal shoes late last year and got on rather well with them, in particular the new Boreal Lynx which he used at Malham for Rainshadow.
Boreal are pleased to announce that Ben has just joined the Boreal climbing team for the second time in his career. U.K. Boreal sales rep Mike Pickwell commented; "Ben is one of the most famous and widely respected climbers in the world, we're very much looking forward to working with Ben again, both as a top climber and brand ambassador".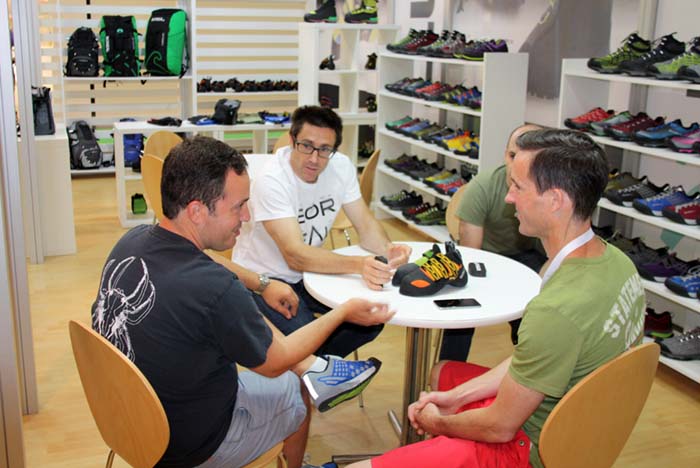 Ben Moon in discussion at the Boreal stand at the recent OutDoor trade show in Germany