BBCs coming to Sheffield this weekend
July 5th; 2016
The BBC – a.k.a. British Bouldering Championship – are happening this weekend in Sheffield at the Cliffhanger festival.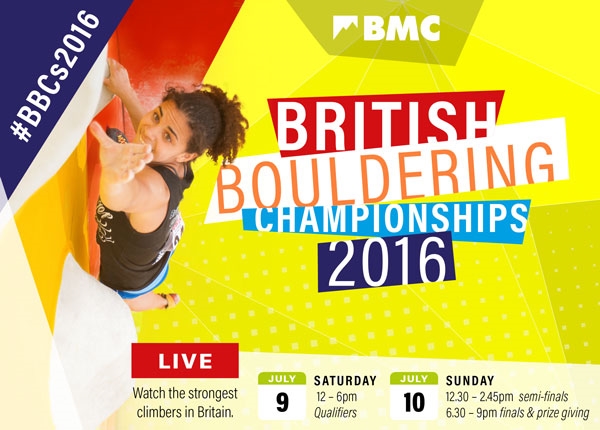 Around 120 of the best blocmiesters in the land will be battling it out over the two-day event for the two titles. The event will follow the World Cup format meaning that the qualification round will slim the field down to the 40 best male and female competitors after which the semi-finals will further reduce the field to the top six male and six female climbers who will then go forward into the Sunday evening finals. Last year's winners, Shauna Coxsey and Tyler Landman will be pitching to retain their respective titles but they will no doubt encounter stern opposition from their fellow Team GB squad members as well as numerous other strong climbers from across the country.
For the first time the BBC, the highlight of the Cliffhanger festival, will be held in the centre of Sheffield rather than in Millhouse Park. The event will be free to watch. Alongside the BBC, Cliffhanger will also have running, biking and walking hubs which will be spread out across the city at several venues including the Peace Gardens, Barkers Pool and Millennium Square. The climbing hub will be at Devonshire Green. For more information click through here.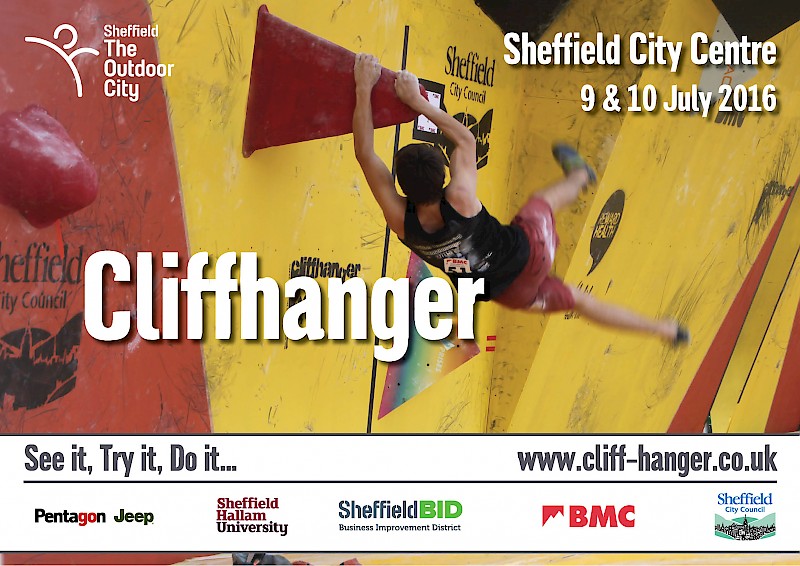 The provisional timings for the BBC are:
Saturday 9 July
10:30 Male registration/isolation opens
11:30 Male registration/isolation closes
12:00 Male qualification begins – 1 group – 5 blocs – 5min on, 5 min off
18:00 Male qualification finishes
13:00 Female registration/isolation opens
14:00 Female registration/isolation closes
14:30 Female qualification begins – 1 group – 5 blocs – 5min on, 5 min off
18:00 Qualification finishes
Sunday 10 July
11:00 Isolation for semi-finalists opens
12:00 Isolation for semi-finalists closes
12:30 Semi Final begins – 4 blocs – 5 min on, 5 min off
14:45 Semi Final Finishes
16:30 Isolation opens
17:30 Isolation closes
18:20 Presentation of finalists and observation period
18:30 Final begins - 4 blocs, 4mins plus
20:30 Final finishes
20:45 Prize giving
The event will also be live streamed – click through here to watch the event from 12 noon Saturday..