Barbara Zangerl fights for Spregstoff
Barbara Zangerl fights for Spregstoff
Barbara Zangerl fights to climb and to save Spregstoff (F9a).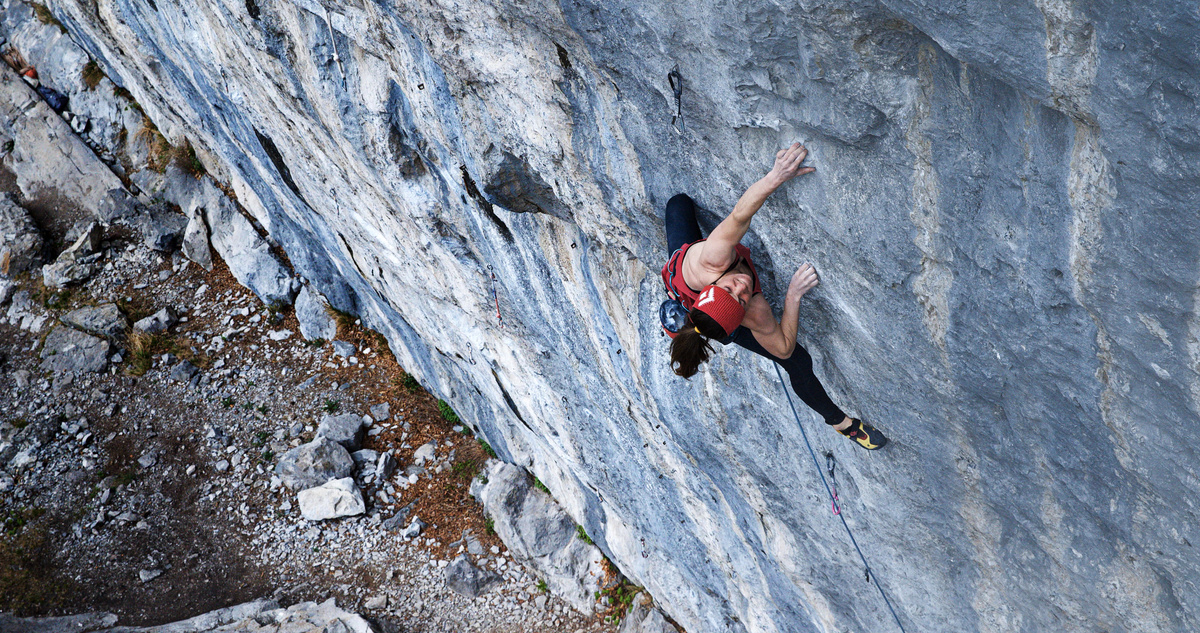 Climbers are well accustomed to fighting hard for their ticks and Babsi's impressive second ascent of Spregstoff has all the usual hallmarks. However, that's only part of the story; Lorüns, the cliff where Spregstoff is located, is under massive treat and having made the second ascent of the route Babsi is now engaged in a second and in many ways a harder battle – a fight to save the cliff from the quarry company which own the land.
Located near Babsi's home in Bludenz, Austria, Lorüns is a sport climbing crag that's home to decades' old historical routes. Described as a "meeting point" for both the old and younger generations of the Austrian climbing community, Lorüns is close to Babsi's heart, especially since her partner Jacopo Larcher recently climbed a legendary 30-year-old project, in turn establishing the crag's hardest route—Sprengstoff (9a), meaning "Explosive" in English. Unfortunately, Lorüns is part of an area owned by a local quarry company and is under a constant and ever-increasing threat of destruction. This past year, Babsi committed herself to making Sprengstoff's second ascent, in part to push her climbing, but also to use her ascent to drive awareness to the crag's impending threat.
The film of Babsi's fight to firstly climb the route and then save the cliff has been brought to us by Babsi's sponsor, Black Diamond. Watch the film below…