Ashima Shiraishi takes 45 foot ground-fall off climbing wall
July 9th; 2016
Ashimi Shiraishi, one of the world's best rock climbers, is recovering from a 45 foot ground-fall at a climbing wall in the US.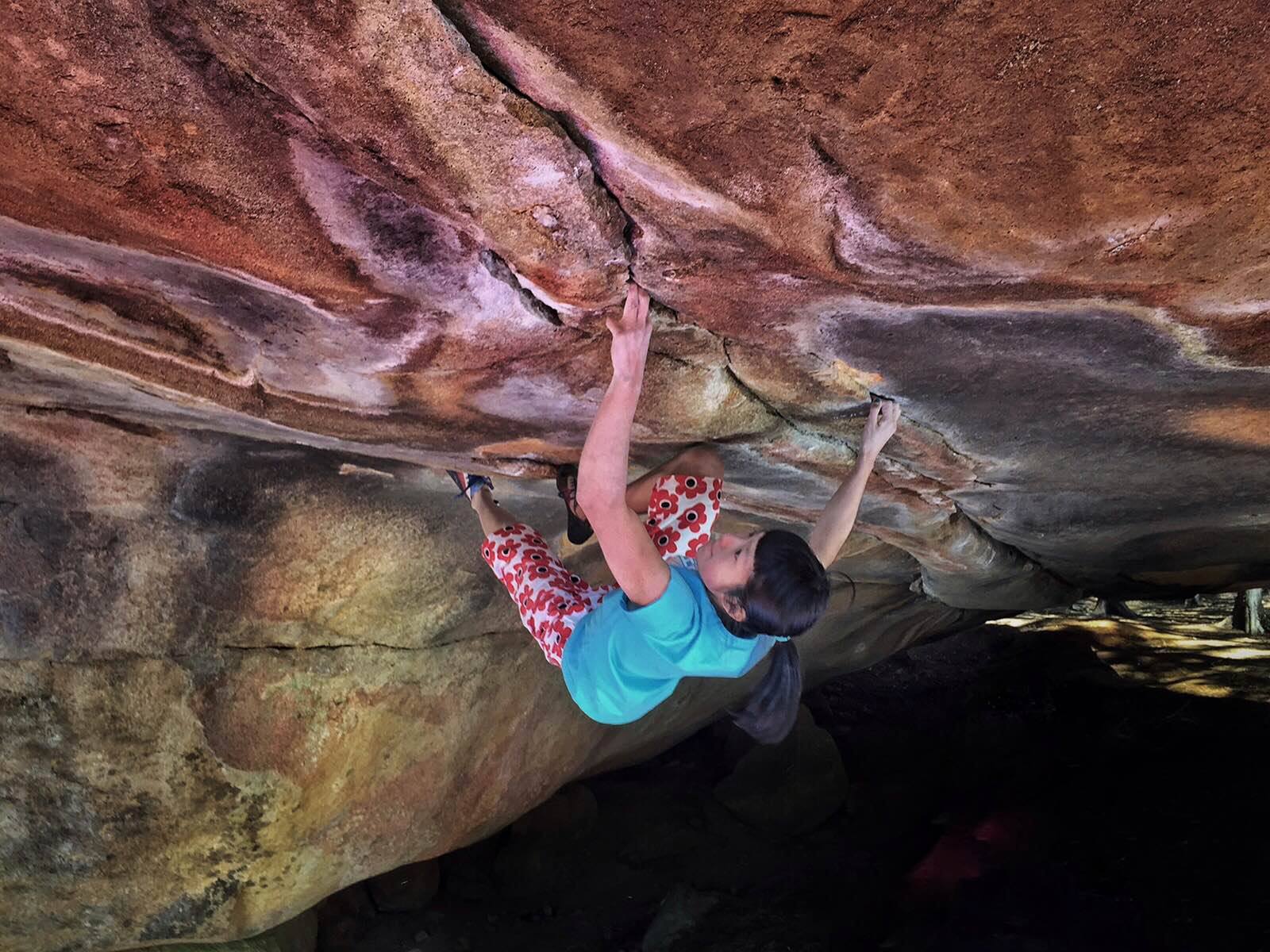 Ashimi Shiraishi on Horizon - just one of the super hard boulder problems she's ticked recently.
Andres Bisharat, reporting the incident on the National Geographic website, says that the incident occurred at the Stone Summit climbing wall in Kennesaw, Georgia on July 7th. The report details that Ashimi's father, Hisatoshi "Poppo" Shiraishi, was belaying here at the time of the incident. Miraculously, Ashimi appears to have escaped the incident with bruises to her back which are said to be minor. It would appear that her fall was slowed as her rope pulled through the belay device and that the padded floor also helped absorb the final impact.
It is understood that Ashimi was in the area ahead of the USA Youth National Championships which is due to start on July 14th. It isn't yet known whether Ashimi will compete in the national championship.
Climbers around the world will be wishing her a speedy recovery.