Ashima Shiraishi repeats Horizon and takes women's climbing to new levels
March 22nd; 2016
Big news from Japan is that Ashima Shiraishi has just repeated Horizon at Mount Hiei.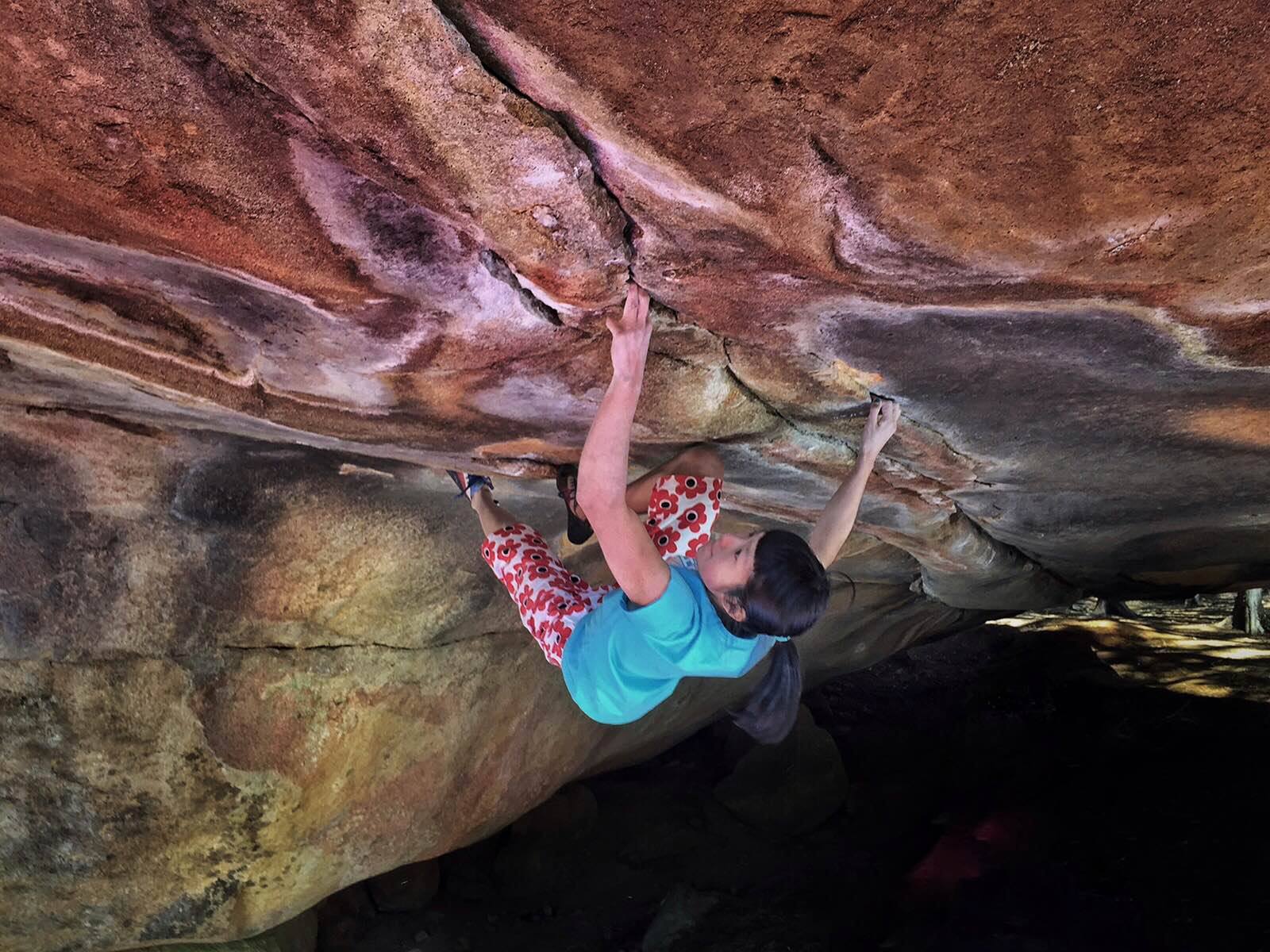 Ashima Shiraishi on Horizon (V15/Font 8c). Photo Brett Lowell/Big UP Production.
Horizon – a monster link-up at Mount Hei - was first climbed by Dia Koyamada's in spring last year; click here to see our report from May 10th last year on the first ascent. Koyamada had tried the project for three years before he succeeded on the first ascent. Given how many blocs harder of Font 8b+ and above Koyamada has done – significantly more than any other boulderer – it was clear that Horizon was hard. Although Koyamada didn't offer a grade for Horizon at the time of his ascent, it was clear that it was 'at least V15/Font 8c'. Some even speculated – as did Day Koyamada himself - that it might even tip the balance into V16/Font 8c+.
Fast forward to late last year when news was that Ashima Shiraishi had, 'after just a few days', fallen off the last hold that was wet on Horizon on what would have been the second ascent. Well, now Ashima has been back in her school break and on her third day of trying closed the deal making the second ascent. Breaking the news Ashima said; "My dream came true!!!!!!! ðŸ˜I just sent Horizon V15 in Hiei, Japan! I can't believe that I have become the 1st female to do a V15 and the youngest person ever!!!!"
Pundits have been widely speculating for the last couple of years that Ashima will become the world's best climber as she matures. Last year she added significantly to her bloc tick list doing Terra de Sienne (V14/Font 8b+). Click here for that report. It looks that the prophecy has arguably become a step closer with Ashima's repeat of Horizon given that Ashima's ascent is the first female send of a V15/Font 8c and the hardest bloc climbed by anyone who is still 14. Watch this space to see what she does next!
Finally, Big UP Production were on hand to film Ashima repeating Horizon. Footage of said repeat will feature in ReelRockTour #11. Click here to follow them on FB.