Arc'teryx Lakeland Revival and Big Mountain Weekend 2020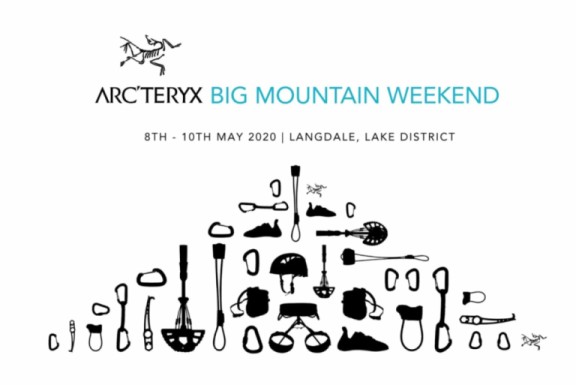 The Big Mountain Weekend will return to the beautiful Langdale Valley in the Lake District from the 8th-10th May, marking the start of the Arc'teryx Lakeland Revival.
The Big Mountain Weekend is all about celebrating climbing on the stunning mountain ranges of the Lake District whilst also bringing the climbing community together. The event aims to educate, share and improve the skills necessary for enjoying these beautiful places safely, based around a series of clinics and challenges, headed up by the International School of Mountaineering.
Off the crag, the social vibe is strong with live music, BBQ and beers all happening at the Sticklebarn Base camp, where event partners are on hand with advice and demo gear. For the purists, a highlight event is the Langdale Climbing Challenge - running over this weekend only, climbers are invited to choose any ascent from the hand-picked Langdale route card, from a single climb to a full day mountain link up. Everyone who takes part will receive a free limited edition, much sought-after Lakeland Revival DMM carabiner.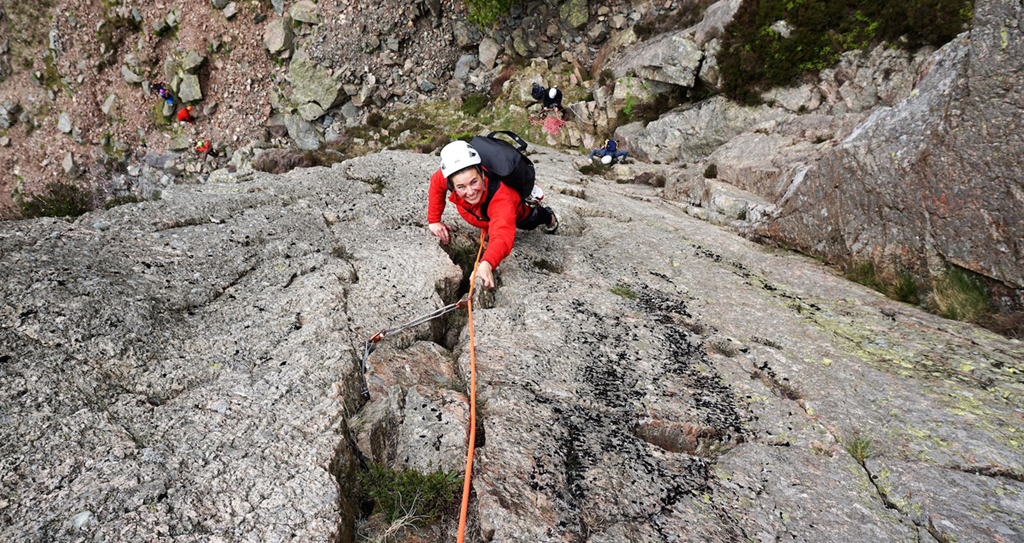 Give something back
Did you know Sphagnum moss, which is found in peatland across Cumbria, absorbs more CO2 per square metre than rainforest? It plays an important role in the fight against climate change by trapping carbon dioxide and retaining water. Sphagnum moss also soaks up rainfall and reduces flooding on lower ground, while providing an important habitat for wildlife. This year Arc'teryx has teamed up with Cumbria Wildlife Trust, which protects wildlife and wild places in the Lake District and across Cumbria, to run two environmental clinics over the weekend. One will be transplanting peat-forming Sphagnum mosses onto bare ground to help fight erosion. The other is to plant native trees, which are crucial for our natural environment and the wildlife that depends on them. Just one tree will provide a place for many plants, birds, mammals, fungi and hundreds of insects to thrive. Trees also lock away carbon, improve soil health and air quality, and reduce flood risk.
For each Arc'teryx Big Mountain Weekend ticket sold, £3 will be donated to Cumbria Wildlife Trust, and Arc'teryx will also be giving an additional £1000 to support the charity's important work.
Lakeland Revival
Following on from the Big Mountain Weekend will be the Arc'teryx Lakeland Revival, which takes place on crags across the Lake District National Park from 8th May- 31st August. Open to all abilities; to get involved participants collect a route card from one of the designated retailers (Needle Sports, George Fisher, The Epicentre or Sticklebarn) and climb one of the suggested routes from each card, while ensuring they snap some evidence of the crag or take a selfie photo while they are there. Once completed, they can then return to a retailer and exchange the route card for an Arc'teryx T-shirt or beanie.
Clinics are available to book online at www.arcteryxlakelandrevival.com