Anstey's Cove gets new F8c from Ellis Butler-Barker
May 21st; 2018
Curiosity of Ellis Butler-Barker, Anstsy's Cove now has a new F8c – Ali Bomaye.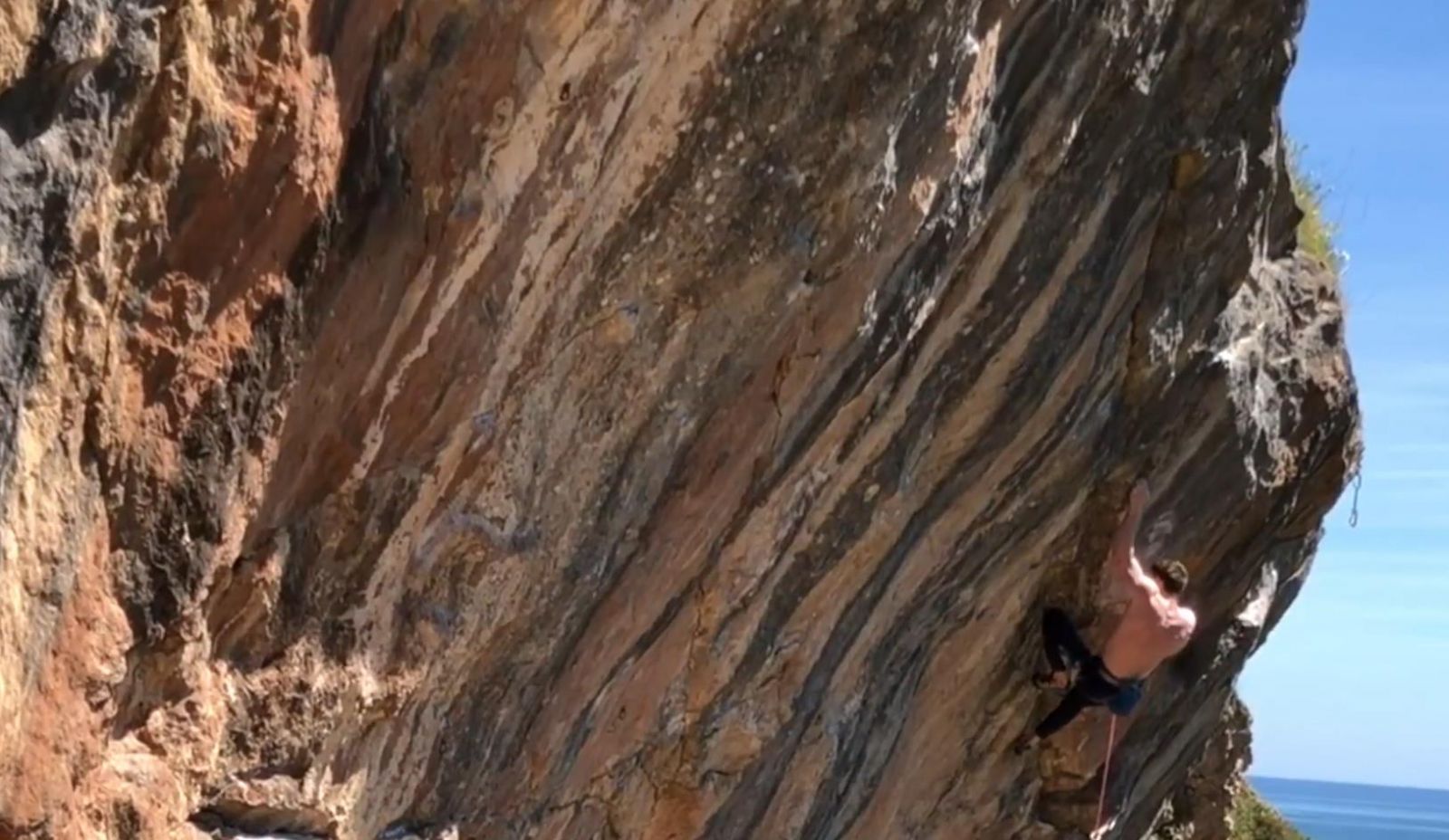 Ellis Butler-Barker on Ali Bomaye. Video grab.
Writing on his blog, Ellis describes his efforts to climb the left-hand finish to the Anstey classic, Cider Soak. Returning from Rodellar in 2014 with his first F8c under his belt Ellis, describes how it felt back then; "I got on this route and I thought it was so much harder. It felt like linking a 7c+/8a into an 8A boulder with a fairly poor rest in between". He concluded; "It felt way off and I thought I'd have to put some serious effort in in order to get it done".
After an initial spell of trying the line Ellis then had a dip in enthusiasm. However, he returned again to climbing when the new wall opened in Plymouth earlier this year. A couple of weeks ago he returned to Anstey's and found that he could climb the crucial moves after his recent training. Long story short, Ellis returned during the hot spell last week and redpointed it to give Ali Bomaye.
Read Ellis's full account on his blog here and watch him climbing the line in the video below…