Anna Stöhr – Evolution
Wednesday 15th April 2020
World Cup competition boulderer Anna Stöhr, set her sights on a multi-pitch sport route for her latest challenge.
Anna Stöhr burst onto the World Cup bouldering scene back in 2004. Over her career she won the overall bouldering title on four separate occasions, podiumed in eight seasons and took an astonishing 21 World Cup boulder wins. Anna's best year was undoubtedly 2013 when she won no less than seven out of the eight World Cup boulder events; simply, she was on fire - the climber to beat.
Like many though, Anna started to suffer from injuries and of necessity her interests and focus began to widen. Anna accompanied her partner, Kilian Fischhuber, on the famous Sardinian multi-pitch climb, Hotel Supramonte and then on Delicatessent in Corsica.
In her own words a fire was lit within Anna: 'After we returned back home, I noticed that these big walls left a big impression on me. I wanted to find out if I could climb such a big wall.' However, Anna wasn't at ease with hard climbing in massively exposed positions so whilst it was well within her capabilities as a climber her first dalliance with her chosen multi-pitch target, Ali Baba, an 8 pitch, 250m, F8a+, was far from straight forward.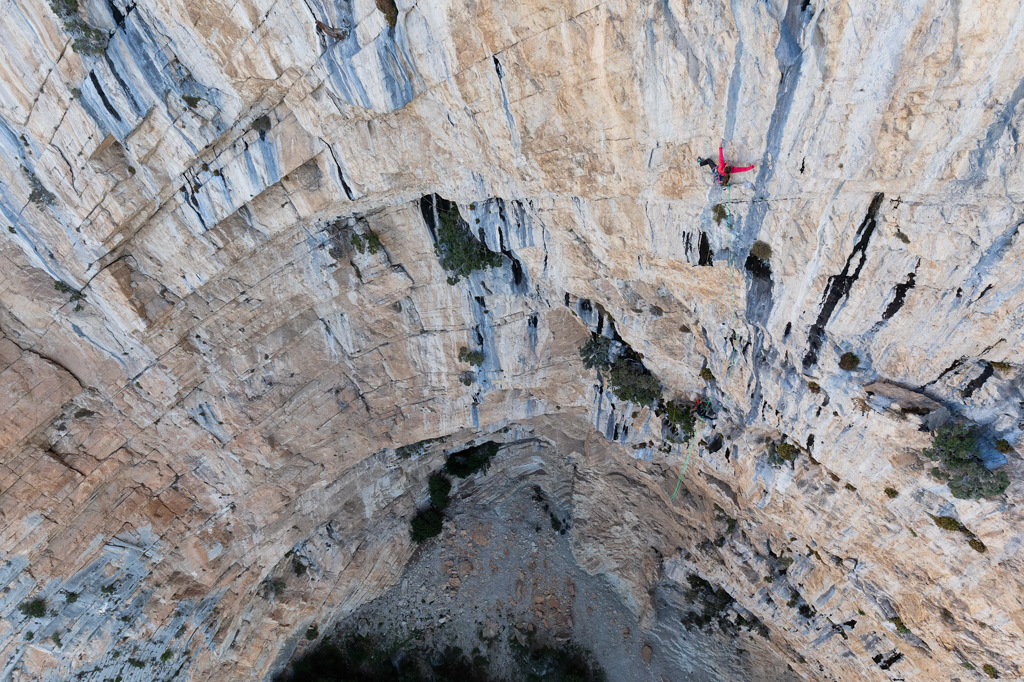 Anna explains her fascinations and her fears: 'I was fascinated by the cool line, numerous pockets and stunning tufas. Yet, on the other hand, I was finding it difficult to really feel at ease on this wall.
The route is extremely steep right from the start, the anchors are really exposed and every now and then I even felt dizzy. I knew that my fear was irrational - the route was well bolted, so nothing could happen. I knew what I was doing and yet somehow, I wasn't able to concentrate on climbing.'
Located in the Maritime Alps in France at Aiglin, Ali Baba became Anna's total focus. Evolution a film just released by Anna's sponsor Salewa, charts her progress on Ali Baba. It also includes footage of her sending her 'psyche route' Wassermusik (F8b+) at Schleier Waterfall.
Read more about her thoughts and journey in a post here on the Salewa website and watch the film Evolution in the Climber video gallery here…